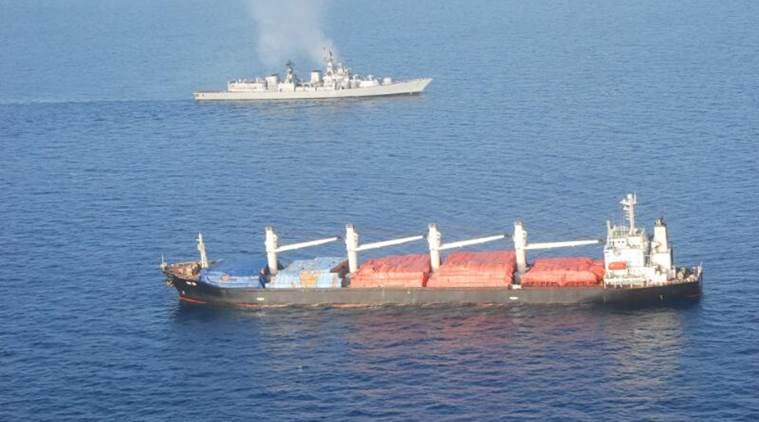 Ignoring the Indian Navy's role in assisting with the rescue operations in Gulf of Aden, the Chinese Navy Monday claimed full credit for santising a merchant vessel that was hijacked by Somali pirates. This comes a day after the two navies responsed to a distress call from a merchant vessel and rescued the entire crew.
On Saturday night, pirates boarded a foreign merchant vessel, MV OS 35, that was heading towards the Aden port. Four Indian Navy ships, on deployment to the Mediterranean, responded to the distress the call and rapidly closed in on the vessel by Sunday morning. The Indian Navy scrambled a helicopter to conduct aerial reconnaissance of the ship and locate the pirates on the upper decks.
After receiving an 'all clear' signal, a few members of the crew, who locked themselves inside a strong room, ventured to carry out a search of the ship. As the Indian Navy chopper provided cover a team of 18 Chinese Navy personnel boarded the ship to physical sanitise the ship. The two navies thanked each other for the coordinated effort.
For all the latest India News, download Indian Express App