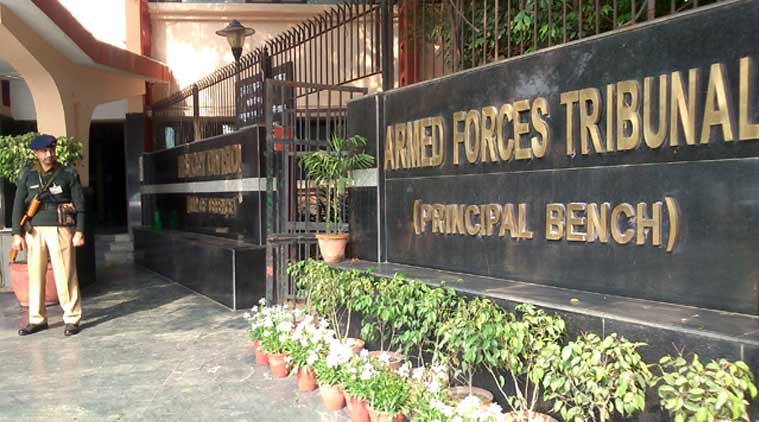 Providing relief to old retirees of the rank of Major, who had rendered 21 years of commissioned service or more, the Chandigarh Bench of the Armed Forces Tribunal (AFT) has directed the government to release them pension as applicable to the rank of Lt Col with effect from January 2006.
In 1997, the Ministry of Defence (MoD) had issued a letter granting pay of Lt Col to those Majors who had completed 21 years of service. Such officers were also released the pension of a Lt Col since pension was based upon pay. Though the new dispensation did not make much financial difference initially, it resulted in a very steep disparity after coming into effect of the 6th Pay Commission.
In 2013, the MoD issued fresh orders for releasing the pension to Majors with more than 21 years commissioned service at par with Lt Cols, with effect from January 2006. But this was only meant to be for those officers who had retired between 1996 and 2006, thereby breaking up the homogenous category of pre-2006 retirees of the same rank into two groups wherein Majors with 21 years of service who retired between 1996 and 2006 were now granted a pension of Rs 26,265 per month while those who retired prior to 2006 with the same length were released Rs 18,206 per month.
Based on law laid down by the Supreme Court, an AFT bench comprising Justice Bansi Lal Bhat and Lt Gen Sanjiv Chachra has, however, held that it would be discriminatory to make such a division amongst pre-2006 retirees based upon a cut-off date. The Bench has directed that a pension applicable to Lt Cols as granted to Majors with 21 years of service who retired between 1996 and 2006 be extended to pre-1996 cases also with financial effect from January 2006.
The AFT has further directed the Ministry of Defence to extend the benefit to all affected retirees without forcing them into litigation.
The Defence Services Headquarters had time and again taken up the resolution of this anomaly with the MoD but it was not accepted finally leading to judicial intervention.
The Chandigarh Bench of the AFT is currently not functional due to non-availability of any judicial member and old pending cases are being taken up by an outstation judicial member who holds temporary sittings a few days every month.
For all the latest India News, download Indian Express App