Written by
Krishna Vamsi
| Hyderabad |
Updated: November 25, 2016 2:13:22 pm
Demonetisation has hit all the cross sections of our country. From banking to shopping to film industries, the currency crunch made our life a little bit difficult. What it could not stop was people from having a good laugh out of their own travails. From memes to jokes to videos, there was an onslaught of enough lol material on the government's decision.
You might have seen the actor-filmmaker Ravi Babu with his piglet standing in an ATM queue and here is a set of images where 'Power star' Pawan Kalyan is inspecting the currencies.
From the sets of his next film Katamarayudu, Pawan Kalyan was captured on camera checking his new currency notes and comparing a new Rs 2000 note with a Rs 100 note. The pictures have been doing the rounds on social media. We at indianexpress.com went a step ahead and added some of his power-packed dialogues to the pictures.
If you follow Tollywood closely and can understand Telugu, these memes will definitely tickle your funny bone.
Badri punch: 'Nuvu Nanda aithe nenu Badri…Badrinath'. Rings bells? That's the epic dialogue from his hit movie Badri with Ameesha Patel in 2000! Here is who we think may replace Nanda.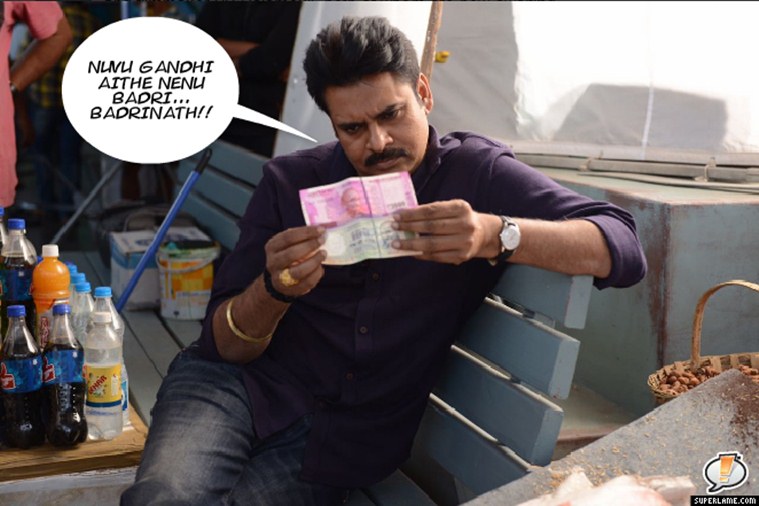 Election dilemma: We all know that Pawan is juggling politics and his cine career. Maybe this explains it better.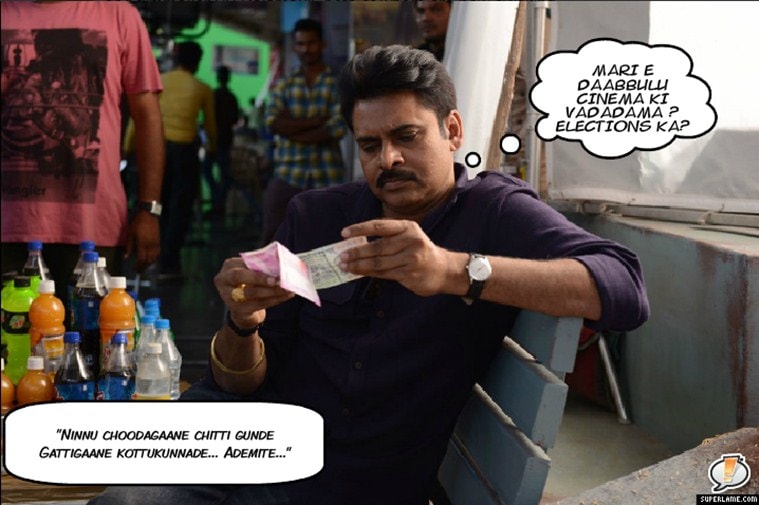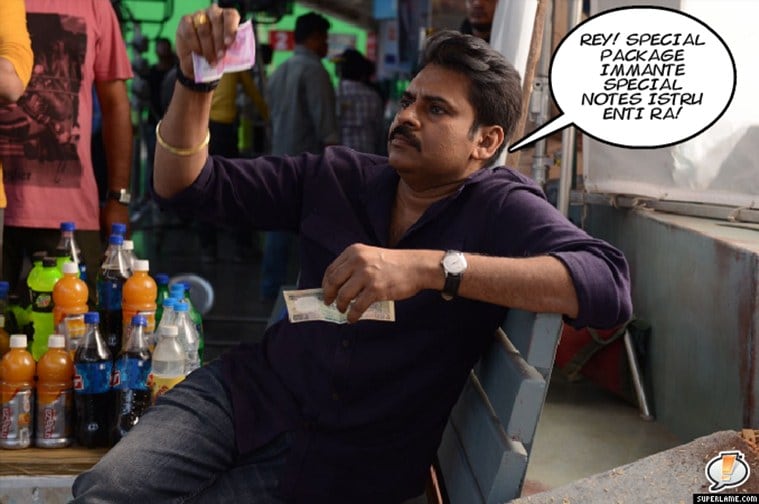 Taxing Time: Well, with great money comes great responsibility and… I-T sleuths on your tail too.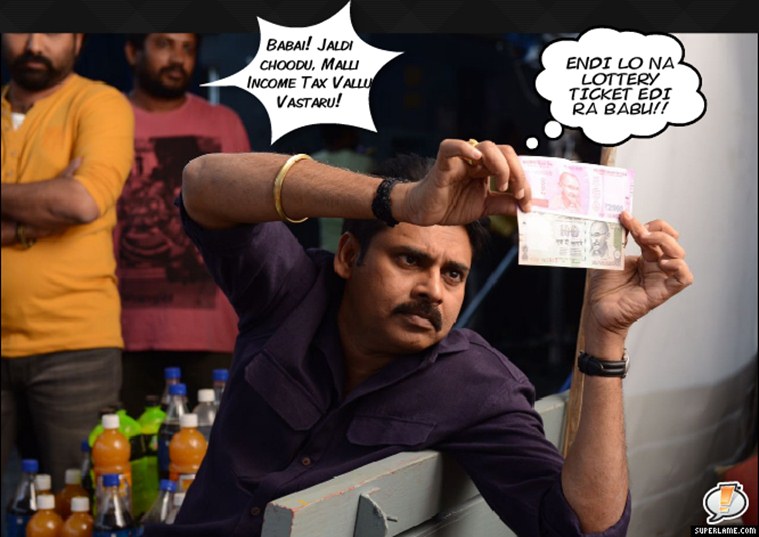 While you are still in fits of laughter, let us know what other dialogues would have worked for Pawan with these pics. You can tweet us to @ieEntertainment using #TollywoodMemes !
For all the latest Entertainment News, download Indian Express App