By:
IANS
| Mumbai |
Published: November 20, 2016 2:46:14 pm
Director and choreographer Farah Khan is directing the popular teenage band The Vamps for a music video Nakhra in collaboration with music composer duo Vishal-Shekhar.
At a media interaction on Saturday, the members of the band said: "Farah Khan is like our guardian here. It's an honour to work with a prestigious director like her. It was an incredibly fun shoot."
Asked how they liked India, the band said: "India is an awesome country, full of surprises. We had a great time."
Talking about her shooting experience, the ""Happy New Year" director said, "I am the oldest in the group. I loved working with them and they are quite hard working at this age. They are very punctual and did the Bollywood moves really well."
More from the world of Entertainment:
Farah also said that the boys did some stunts while riding auto-rickshaws and buses.
About the performances, the band said, "The weather was really hot and we were on the back of a rickshaw but it was fun. Actually, we don't do stunts much, so we tried. There was a trained stuntman too."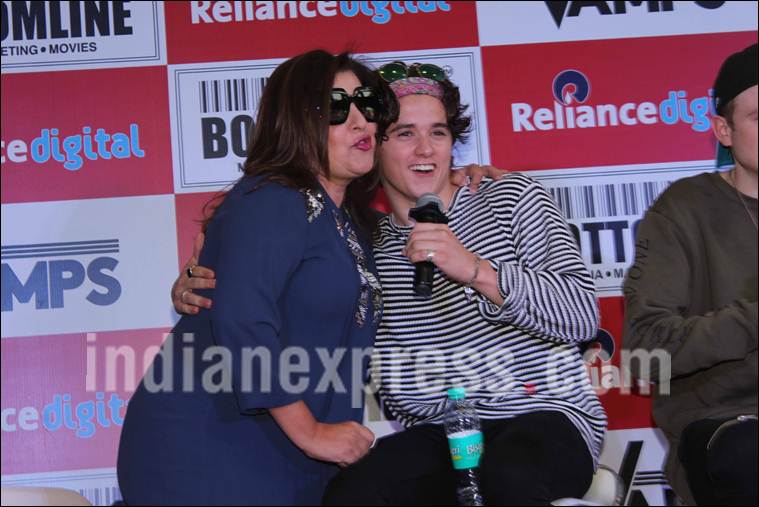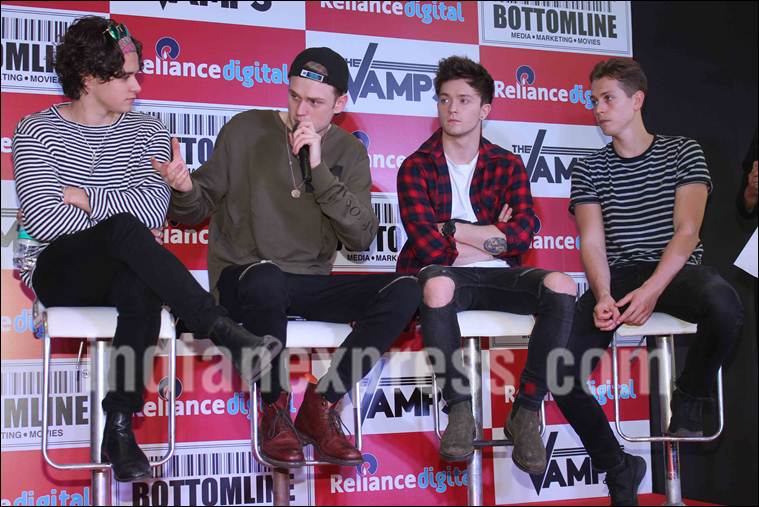 "It is different to see a music video shot in a different part of the world because we normally shoot in Los Angeles, Spain or London. It was really interesting to see the same equipments are being used but in a different way," they added.
"The Vamps" had come to Mumbai a few weeks ago as they collaborated with Ajay Devgn's "Shivaay".
Currently, they are in Mumbai again for the Global India Citizen Festival being held on Saturday.
For all the latest Entertainment News, download Indian Express App