New Delhi |
Updated: March 3, 2014 10:46:55 am
Here's all the latest from the Oscars 2014 inside the Kodak Theatre.
Best Picture: 12 Years A Slave
Best Actor: Matthew McConaughey, Dallas Buyers Club
Best Actress: Cate Blanchett, Blue Jasmine
This is Cate Blanchett's second Oscar, she had earlier won Best Supporting Actress for The Aviator (2005).
Last Year's Best Actor winner Daniel Day-Lewis is on the stage to announce Best Actress winner.  Who will it be ? Sandra Bullock, Cate Blanchett or Amy Adams?
Best Director: Alfonso Cuarón, Gravity
Angelina Jolie and Sidney Poitier is on stage to present the Best Director
Best Original Screenplay: Her
Best Adapted Screenplay: 12 Years A Slave This is the first Oscar for John Ridley.
Robert Di Niro and Penelope Cruz are on stage now to announce Best Adapted Screenplay.
Best Music (Original Song): Let It Go, Frozen
Best Original Score: Gravity, and the movie gets its 6th Oscar.
Best Production Design: The Great Gatsby, second award for the Leonardo DiCaprio movie.
Pink is on stage to perform Somewhere Over The Lullaby
Achievement in Film Editing: Gravity and the total keeps going up, 5 and we are still counting.
Achievement in Cinematography: Gravity.
Ellen is actually distributing pizza in Kodak Theatre. And guess what she doesn't have any money to tip the pizza delivery boy.
Lupita breaks down as she makes her acceptance speech. She thanks her family for training her.
Best Actress in a Supporting Role: Lupita Nyong'o, 12 Years A Slave
Gravity is scoring and it won its third Oscar of the night with Achievement in Sound Editing.
Snowhite and the Huntsman co-actors Chris Hemsworth and Charlize Theron present the Achievements in Sound Mixing award to Gravity. This is the second win for Gravity, which has got 10 nominations this year.
Ellen gets Meryl Streep, who has been nominated for a record 18 times, and everyone others including Julia Roberts, Jennifer Lawrence, Angelina Jolie for a group photo. And her aim is to get record breaking tweets :)
U2 are performing Ordinary Love from Mandela: Long Walk To Freedom
Ellen comes back after a quick change and here's the man of the hour Brad Pitt on stage now and introduces U 2, who are performing right now.
Best Foreign Language Film: The Great Beauty, Italy
Bradley Cooper announces the winner of Best Documentary Feature and the winner is 20 Feet From Stardom
Did you miss the Oscars red carpet? Here's a look at it again – See Pics of the Oscars red carpet
Best Documentary (Short Subject): The Lady in Number 6:  Music Saved My Life
Best Short Film (Live Action): Helium
Read: Complete list of Winners
Best Visual Effects: Gravity, Tim Webber, Chris Lawrence, David Shirk and Neil Corbould
Best Animated Feature Film: Frozen, Chris Buck, Jennifer Lee and Peter Del Vecho
Best Animated Short Film:  Mr Hublot
Best Costume Design: Catherine Martin, The Great Gatsby. This is Catherine's third Oscar!
Best Make-up and hair styling: Adruitha Lee and Robin Mathews, Dallas Buyers Club
Pharell Williams' rocking performance just got over and he made Meryl Streep and Luptia Nyong'o  dance to his tunes too.
Pharell Williams is now performing.
Jim Carrey arrives to give away the second award of the night.
Best Actor in a Supporting Role: Jared Leto, Dallas Buyers Club
First Presenter Anne Hathaway arrives to give away the first award of the night – Actor in a Supporting Role. Who will it be?
Ellen DeGeneres had hosted the show 7 years ago. She has already begun.
So the lights have all dimmed and people have been asked to take their seats as the 86th Academy Awards gets started. So buckle up for a fun filled night, who will take home the Oscars tonight. It's just moments away.
Jennifer Lawrence fell at the Oscars again.
Angelina Jolie has finally arrived on the red carpet. She is her stunning self at this year's Oscars too.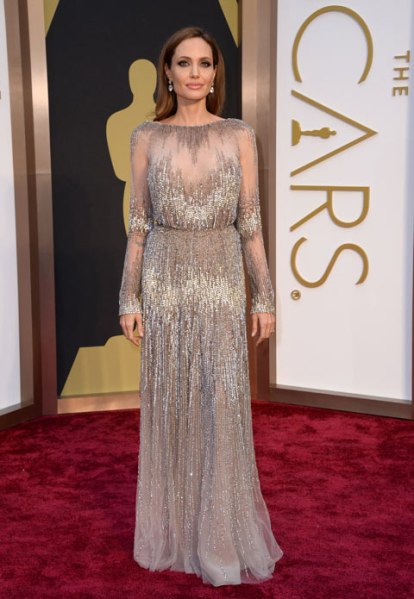 Anne Hathaway, who had won last year's Best Supporting Actress for Les Miserables, looks amazing in her black dress. Anne is going to be one of the presenters this year.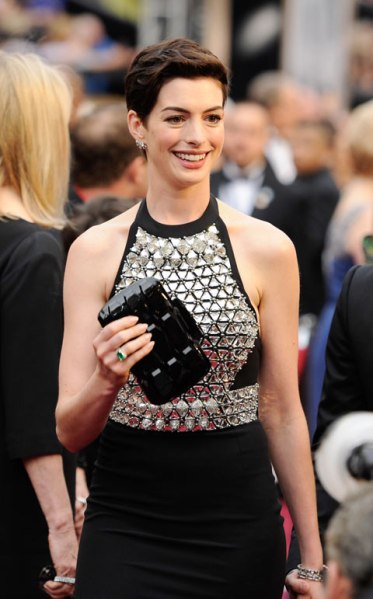 Oscars 2014 will be hosted by Ellen DeGeneres.
Jennifer Lawrence, who is likely to win this year's Best Supporting Actress for her role in American Hustle was red hot in a strapless Dior.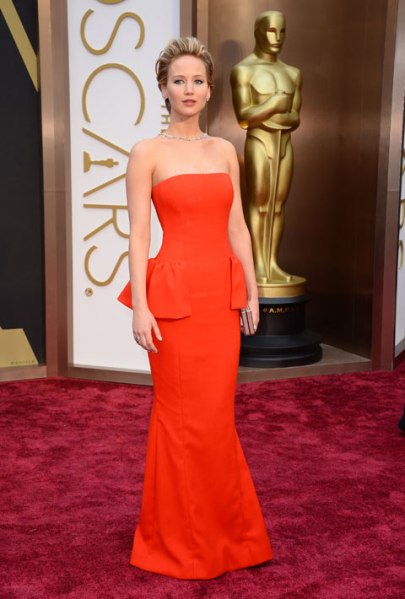 Pretty Woman Julia Roberts is hot in black as she arrives at the Oscars red carpet.  She is wearing Givenchy.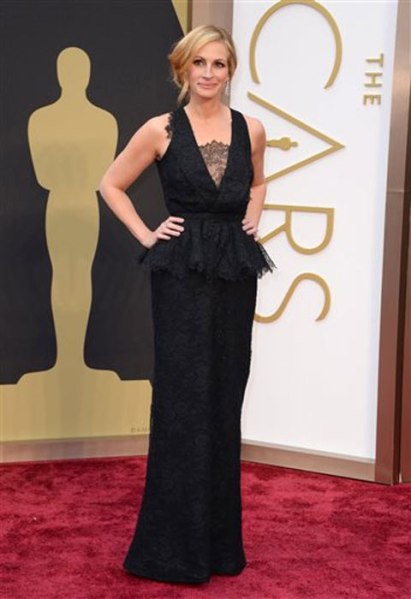 Leonardo Di Caprio, nominated Best Actor for his role in 'The Wolf of Wall Street', is dapper in a navy blue suit on the Oscar red carpet.
Amy Adams, Best Actress nominee for American Hustle is amazing in a blue Armani.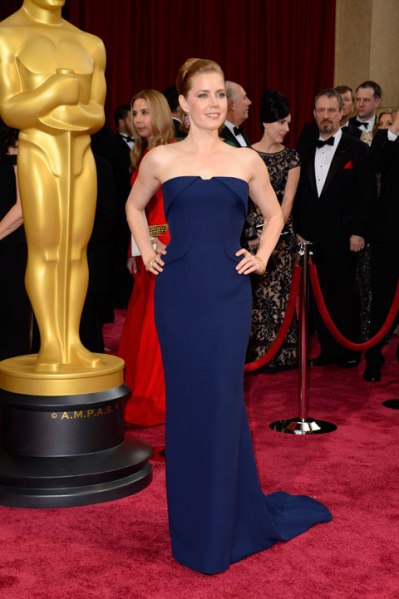 Best Supporting Actress nominee Lupita Nyong'o of 12 Years A Slave, arrives looking lovely in blue.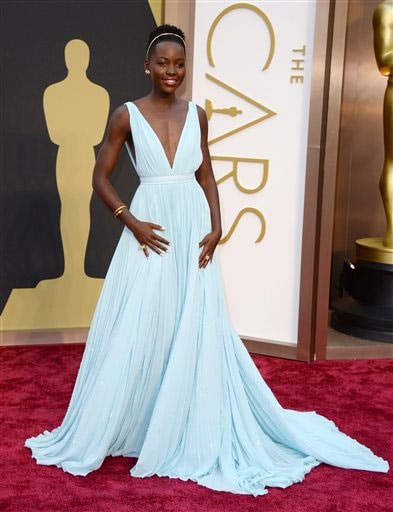 For all the latest Entertainment News, download Indian Express App