Written by Anushree Majumdar | New Delhi |
Published:September 21, 2016 3:06 pm
In By the Sea, their second and perhaps last film as a couple, Brad Pitt and Angelina Jolie play Roland, an American writer and his wife Vanessa who find themselves in 1970s France, trying to manoeuvre their marriage out of the steady downhill path it is on. The movie bombed, perhaps because of the tedious silences and laboured dialogues such as this one.
Roland: You resist happiness.
Vanessa: Don't quote some book and try to analyse my life.
Roland: You don't resist happiness?
Vanessa: Are you trying to illustrate your point by making me unhappy?
And yet, in the wake of the news that Jolie has filed for divorce, citing "irreconcilable differences" and seeking full physical custody of their six children, By the Sea appears to be the last gasp in a union that became the biggest celebrity relationship of its time.
The Beginning of romance
It began as these things do — suddenly and then all at once. Pitt and Jolie's on-screen romance in Mr and Mrs Smith (2005) became real, a bit too real for his wife at the time, actor Jennifer Aniston, who flicked back her straight, blonde hair and let the media do the work of calling Jolie a home-wrecker, a seductress and other words that are used for women who really couldn't be bothered with what the world thinks of them.
Jolie was already charting her course towards becoming more than a Hollywood actress: she'd been appointed a UN Goodwill Ambassador in 2001, she'd adopted a boy from Cambodia the same year, she'd been open about her past two marriages to actors Jonny Lee Miller and Billy Bob Thornton.
It would seem that being with Pitt was part of putting herself and her new avatar together. He was a decent actor with chocolate boy looks who played very American characters in films that did well at the box-office, enough to get occasionally nominated for big awards such as the Oscars, but not good enough to win. She, on the other hand, already had one in the bag with her luminous performance in Girl, Interrupted (1999).
The Beautiful People
And Americans are more like Indian parents than they know. Once the two beautiful actors began adopting and conceiving children with increasing regularity, the public came around — "Brangelina" were serious, committed to global causes and a wholesome rainbow family. It became acceptable to love them and we all wanted a partner who'd look at us the way they looked at each other on the red carpet, across tables, across the room, across the world. We were so invested in their lives — more than their work — that when the news of the divorce broke last night, the interwebs declared that "love is dead".
What is it about a celebrity romance that appeals to us? Does it feel like the extension of a movie? In the age of social media, the line dividing reel from real life has become increasingly blurred. A celebrity is no longer at the mercy of the paparazzi, they can tweet, post, gram their life out to the world and set the record straight about anything under the sun. They are closer to their adoring or critical public than ever before, and since the rise of a global entertainment industry, engagement between stars and their fans is, arguably, at an all-time high.
Pitt and Jolie came together in the age of the internet and while they helped sell millions of tabloids and magazines, they also controlled the narrative about who they were, and what they represented — a remarkable achievement considering that neither of them are on any social networks.
How did they do it?
By letting the press take pictures of them speaking at universities, meeting leaders and policymakers, by taking their children to the local diner, by publishing articles about undergoing a double mastectomy (and alerting women to the preventive measures to fight breast cancer), and speaking about what really matters after the last spotlight has been switched off — a life well lived. That's not so terribly different from people like us. So their happiness, their well-being mattered, at least to those who wanted the romance to never end.
The end of romance?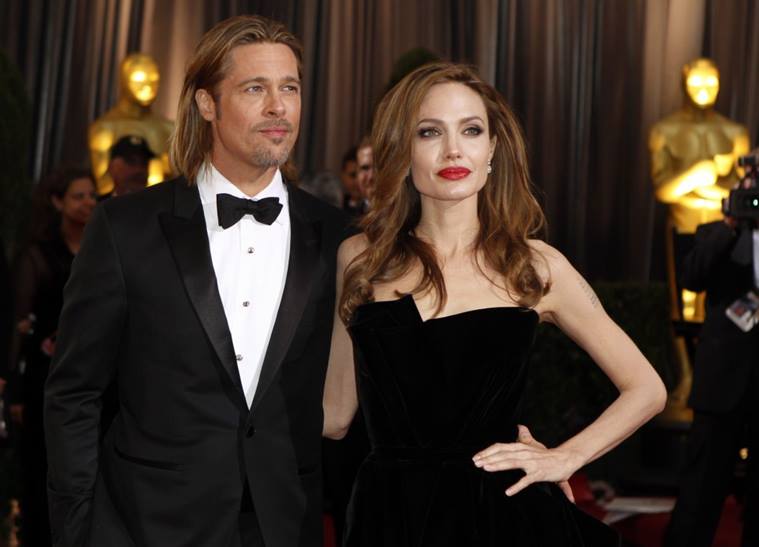 The Western media is awash with pieces that are alternately moaning or analysing the breakdown of a celebrity marriage. There are gleeful Aniston memes, multiple back stories, and flowcharts about their past, photographs of the couple "in happier times". They're saying, the show's over, Pitt-Jolie fans, this is how the cookie crumbled.
That's not true, is it? Hollywood hai toh kya, picture abhi baaki hai, mere dost. So sit back, make yourself a cup of tea, and watch the drama unfold.