Written by
Samarpita Das
| New Delhi |
Updated: June 26, 2017 5:39:08 pm
It all started with "Mr. and Mrs. Dursley, of number four, Privet Drive, were proud to say that they were perfectly normal, thank you very much." After a brief introduction about how the Dursleys believed that their family was 'perfect' and never believed in nonsense like magic, "on a dull gray Tuesday" the story of Harry Potter started and enchanted us forever. It's been over 20 years, and even now when JK Rowling makes a statement about anything related to the world of magic, she creates a storm. Much the hungry street dog searching for crumbs on the roads, we lingered on to websites like Pottermore, to add more magic to our otherwise mundane life.
The books started gaining more popularity after filmmaker Chris Columbus made the first film, Harry Potter and the Sorcerer's Stone. Although it may have been a little overtly child-oriented for then adult audiences, it still managed to create a beautifully designed world full of wonder and was a great start to the series. We then got introduced Emma Watson and Rupert Grint. Daniel Radcliffe and Tom Felton were previously working in other films as child actors in projects like David Copperfield, Tailor Of Panama, Anna And The King respectively, however, Harry Potter franchise brought prominence to the actors.
"20 years ago today a world that I had lived in alone was suddenly open to others. It's been wonderful. Thank you," wrote JK Rowling.
20 years ago today a world that I had lived in alone was suddenly open to others. It's been wonderful. Thank you.#HarryPotter20

— J.K. Rowling (@jk_rowling) June 26, 2017
As the book completed 20 years, we decided to take a look at what all the cast members are up to. While some have continued to dominate the world of cinema, others chose to go on a slightly different road.
Daniel Radcliffe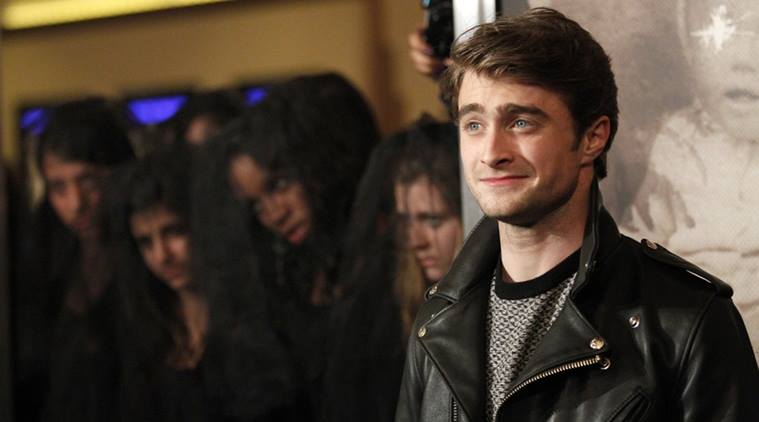 Daniel Radcliffe entered our lives 16 years ago, ( yes it has been that long) and over the years we didn't even realise when he evolved into this perfect gentleman. In the post-Potter era, we have seen him as a villain in Now You See Me, a farting corpse in Swiss Army Man, but to Potterheads he still remains the perfect Harry Potter. He was recently seen in the trailer of his upcoming film, Jungle.
The actor had recently also shared his interest in working in Game Of Thrones. The television series is famous for killing your favourite characters. Based on that note, sassy Mr Radcliffe has the wittiest thing to say.
"If they want to just bring me in and f***ing kill me, I would be so happy to do that," said Daniel Radcliffe.
Emma Watson
At a time when cinema portrayed nerds to be the most boring, uncool people in the class, Hermione Granger not only made nerds look cool but also made people realise the importance of a brainy person in a friends group. Harry Potter was impulsive and had it not been for Hermione, he would have been completely lost. On the work front, Emma Watson recently dominated the Hollywood box office, with her film Beauty and the Beast, where she played the Disney princess, Belle. She was also seen in Tom Hanks film, The Circle.
Rupert Grint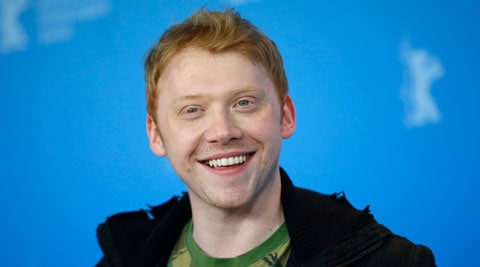 The actor had decided to quit acting post Harry Potter but right now we can't be more glad that he did not stick to that decision. He will soon be sharing the screen with Lindsay Lohan who has decided to make a comeback in a British Comedy series, Sick Notes.
The show focuses on Rupert's character, who is ironically enough named Daniel, an insurance rep and compulsive liar who is misdiagnosed with a terminal illness and decides to keep the charade going with his friends and family. Lohan joins the cast as the daughter of Daniel's boss.
Bonnie Wright
Bonnie Wright has undergone a massive natural transformation. The films hardly focussed on the character of Ginny Weasley. In the films, they may have wrongly portrayed her as a timid person but in Rowling's books she had been one of the strongest, boldest woman characters.
Oh look she had a Weasley reunion too.
On the work front, Bonnie Wright is now a producer and owns her own production house, Bon Bon Lumiere. She aspired to work behind-the-scenes, with her short film premiering at the Cannes Festival.
James Phelp, Oliver Phelps
Let's just say had Fred and George been alive they would have been really proud of James and Oliver Phelps. Going by their latest updates on Instagram, it looks like the two have decided to live life to the fullest.
Matthew Lewis
Matthew Lewis transformation from meek boy Neville Longbottom to hotty Matty had surprised everyone, including JK Rowling. Matthew was seen as a drunk Edmond Halley on a show in Comedy Central
Tom Felton
Draco Malfoy was one of the most complex characters in Harry Potter. Although intially he was seen mostly as a bully, on reading about him more, we came to know he hated mudbloods because that's what he was taught to do.
In Post Potter universe, Tom Felton decided to venture into music. Take a look at few of his songs.
For all the latest Entertainment News, download Indian Express App