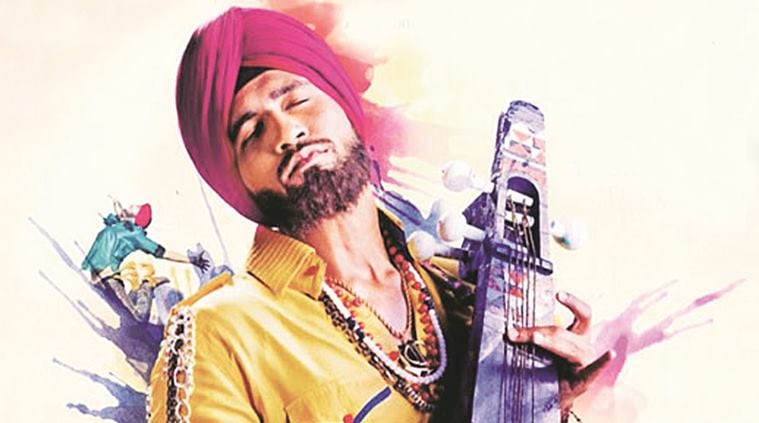 Zubaan
Composer: Ashu Phatak with Ishq Bector, Shree D and Manraj Patar
Lyrics: Varun Grover, Ashu Phatak, Baba Bulleshah
For a film that claims to be the "musical journey of the year", the tunes in the Vicky Kaushal and Sarah-Jane Dias starrer Zubaan mostly fall flat. The songwriting on some occasions works and orchestration shines sporadically, but sonically, the album is dull and tedious. It not only lacks soul that another musical this year, Jugni, grasped, but also has tunes that are so off the mark in terms of being sung in tune.
What weighs it down more is the fact that the album has packed 14 songs, none of it being a standout piece. The ones which work a little more than others are age-old shabads and compositions, which soon fizzle out because the strings and drums used with the compositions just don't manage to merge. Melody-wise, there isn't a single revolutionary second.
The album opens with Music is my art by Rachel Varghese — a reminder of Justin Bieber's music that meets a Nazia Hasan-style of singing. There are straight, staccato notes, which are entertaining and electrifying and can be loved in a club after two drinks. This is followed by Dhruvtara, which merges dholak with synth, heaving bass and Keerthi Sagathia and Varghese's voice. It's an interesting experiment with electronic music but fails to have any impact melody-wise despite smartly deployed textures in terms of instrumentation.
Kori pukaar is a promising piece. Its bizarreness and sense of melancholy is its USP but Varghese fails to find the depth with it.
The intent behind Ajj saanu o mileya seems right but it could have been a better song. But apart from the fact that Mandar Deshpande's melodious voice needed much work in terms of Punjabi pronunciation, the track is mechanical and lacking all soul.
There are four age-old shabads used in the album. An attempt is made to stick to voices of the raagis for the same. But Phatak has tried to play with orchestration. But in an effort to reconjure the raw sound, what's forgotten is that these shabads lose character if orchestration is played around and the raagi is told to sing in a certain way. The popular Vede aa vad mere misses the mark here. Kadi aa mil's tune is extremely off. The singer needs his harmonium here. Lakh khushiyaan and Tu mera pita give us that half star moment. Bhai Maninder Jeet Singh manages to let the famous melodies soar. In the former, the orchestration on a guitar and drums sounds peculiarly perplexing. But the harmonium has stayed, which gives some semblance and an easy transport to a gurudwara. Jiske sir by Minu Bakshi is so out of tune.
The worst of the album.
For all the latest Entertainment News, download Indian Express App