Written by Aniket Aga |
Updated: November 20, 2016 2:52:22 pm
Deepti Gupta grew up knowing that her heart was set on Bollywood and being told that she did not have the looks for it. After doing theatre in college in Delhi, Gupta went to Singapore and thereon to the USA, to train as an actor. She moved to New York in 2004, and waited tables and baby-sat, while auditioning and acting. A chance response to an advertisement on the online platform Craigslist led her to the Pakistani director, Mehreen Jabbar. Thus, beginning with Jabbar's Pehchaan and New York Stories, Gupta played leading roles for a decade in Pakistani dramas, which were shot in Australia, South Africa, Mauritius and the USA. Indians got to see her when Malaal, Ijaazat and Neeyat aired on Zindagi channel this year and the last.
Simultaneously, Gupta has continued her work in Hollywood, acting in films like Rated and Walkaway, writing and directing (the short Happy and You Know It), and doing commercials and TV shows. Now living in Los Angeles, Gupta, who is in her thirties, spoke about the experience of working in Hollywood and Pakistani dramas and the industries' obsession with tall, thin and fair/white women. Excerpts:
Was it difficult to decide you wanted to be an actor?
In school, I never told friends I wanted to act, because I felt people will laugh at me. I never considered myself typically beautiful. No one is writing songs on teri bhoori bhoori (your brown) skin. My weight has always gone up and down. Saying that I wanted to be an actress felt audacious.
After finishing Class XII, when I told my father acting is what I wanted to do, he cautioned me about my skin colour, my nose and about the small number of aspiring actors who actually make it. He was worried for me and that made me consider the odds against me. I don't know if they have changed. In fact, our ideas of beauty have become even narrower. If Hema Malini started today, she would not have survived. Earlier, Bollywood would lighten up Indian heroines, but with globalisation, fair skin has become even more accessible and fetishised.
More from the world of Entertainment:
Did you try your hand at Indian television or cinema?
I did a lot of theatre as a student at Kirori Mal College in Delhi, and with the Act One troupe at Mandi House, alongside NK Sharma, Ritesh Shah and Piyush Mishra. I also acted in films, like Nirankush (1997) produced by the Films Division. After finishing my Bachelor's, I couldn't get into mass communication and drama programmes. I spent a year in depression. In 1999, an opportunity to do an MA in theatre studies in Singapore came my way, and I left India.
How has your journey been in Hollywood?
Hollywood gave me this idea that in America, an independent woman had her place in the world. I came to the US for a Master's in fine arts. Just as Hindus are the default in India, whites are the default in Hollywood. Even though the story of a character does not require her to be white, that's the story they're interested in telling.
And this industry wants [you to be] Size Zero. Taller is desirable. If you're white, you'll get the lead. If not, you'll be the best friend or the neighbour, who has one line for comic relief.
Ten years ago, I went to meet an agent at a large agency for TV commercials. She told me, "Middle America is not ready for you to sell them their broom yet." So you're stuck as the engineer or the doctor. I call myself honorary Dr Gupta, for the number of times I've been offered the doctor part.
Looking at Priyanka Chopra's rising career graph in Hollywood, there's a sense that outsiders can make it here.
For Halle Berry, this industry is hard. She won't get the girlfriend role, because filmmakers will wonder if it is a story about a black girlfriend, about racial dynamics. Why can't she just be a girlfriend who happens to be black?
Priyanka's clout in Bollywood has certainly helped her. She's been trying for some time and Quantico worked out, and that's great, even as the name "Alex Parrish" is not an Indian name, and there's very little allusion to her Indian background. Generally, though, if you're a woman of colour, you're either exoticised — you still need to be tall and thin, but your skin makes you the exotic other. Or you're "average" looking and you do the "ethnic" roles.
Hollywood is racially a very backward industry. Things are shifting slowly, though now, with Trump winning the elections, I don't know.
How did Pakistani dramas happen?
Sultana Siddiqui, who owns Hum TV [a major Pakistani entertainment channel], saw Pehchaan. The channel officials called me and said they really liked my work and they had another serial in Australia for me (Manay Na Ye Dil). Given how things were in Hollywood, this was refreshing.
Most of my work has been for Hum TV, and I have the greatest regard for Siddiqui and Momina Duraid, the creative mind there. They've held on to great, poetic story-telling, unlike Indian TV serials. I don't know if I could have found a similar space for myself in Indian serials.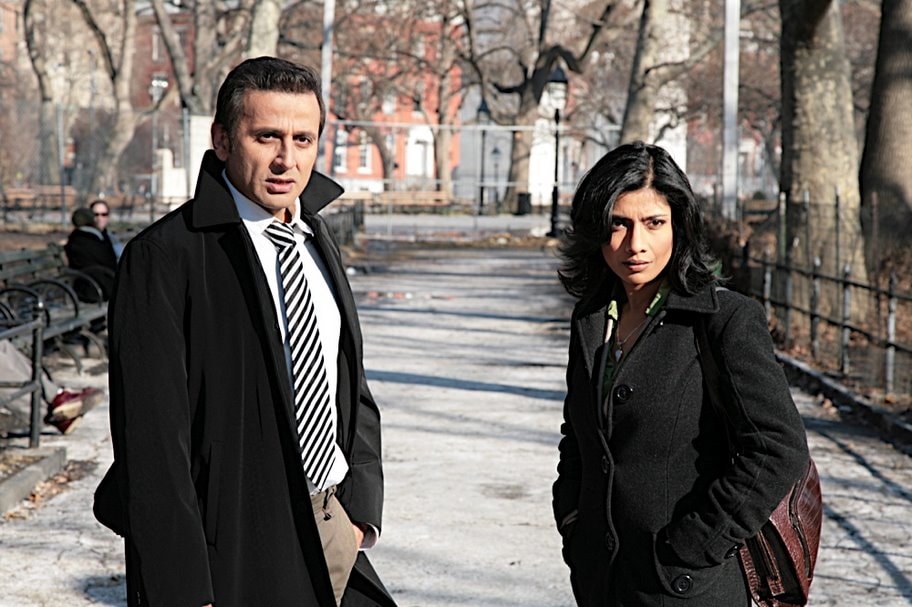 What was your experience working in these dramas?
It was only after I left India and became a part of minority communities in Singapore and the US that I realised my privilege back home. The roles I wanted and didn't get made me aware of the stark racial politics in the US.
In this milieu, Pakistani dramas were like an oasis. They allowed me to play characters that are complex and full, and that have arcs — a character who has a small moment, like making chai, and then a big dramatic scene. This is why these dramas are so dear to me.
Of course, there were problematic elements to some of the characters: I mostly played the wife who will be scorned for a prettier girl. Nevertheless, I decided very early that I am going to play these parts from a place of strength. This gave me something exciting to play with, sometimes working against the script.
Thankfully, Momina Duraid finds really great writers, and it was such a pleasure to play characters that stood up for themselves. Jabbar is very progressive; she is an actor's director, and it was always a dialogue with her, whenever the characters I played posed some difficulty.
Actors often bear the brunt of Indo-Pak tensions. Recently, Pakistani artists have been banned from Bollywood, and Zindagi has pulled the plug on Pakistani dramas.
I never felt any tension with the Pakistanis I worked with. The people who carried out the attacks on Mumbai were Pakistanis and Muslims, but that does not speak for the entire Pakistani or Muslim peoples. By the same token, all Hindus should be condemned for the RSS's actions. And if Hindus can say they don't all endorse the RSS, why don't Muslims or Pakistanis get the same pass?
When I found out Mahira Khan is working in Bollywood, I was delighted. And I was so sad when Pakistani artistes were banned.
I grew up in a very conservative Hindu neighbourhood. I owe my depth of understanding and empathy across religious lines to the love and affection I have received from the people I worked with, and from fans in Pakistan. This experience has expanded my world view and made me a better human being. When Pakistani actors work in India, it's a small but significant opportunity for the people who interact with them to build bridges. To take that away is a disservice to our own growth as a tolerant society.
Is the Bollywood dream still alive?
I have spent too much time being unhappy about who I am, and I don't want to do that anymore. I am not going to conform to somebody else's idea of beauty.
Yes, the Bollywood dream is still alive and I don't think it can ever die. At heart I am a South Asian person. The stories that I connect with, the characters I understand instinctively are those I grew up around. I still want to make a movie where you would have a 40-year-old woman as the protagonist. She's a mother, and she'll have a dance number. And why not?
Aniket Aga (@AgaAniket) is an anthropologist.
For all the latest Entertainment News, download Indian Express App