If Humpty Sharma's collection on Day 2 is much less than on Day 1, will people say "Humpty Sharma had a great fall?" Jokes apart, we won't go too far as to express that Humpty Sharma Ki Dulhania is a remake of the classic DDLJ, but we will tell you that they don't get brownie points for originality
While our reviewer was at the red carpet premiere, he met his fair share of celebrities. The first was the heroine of Humpty Sharma: Alia Bhatt.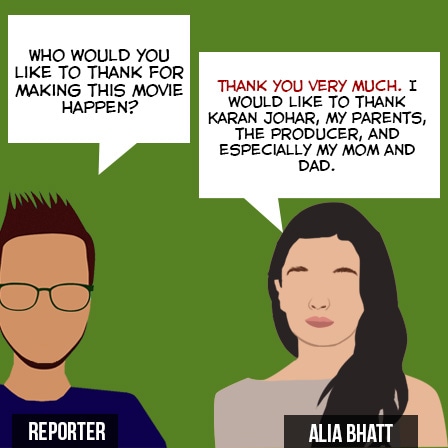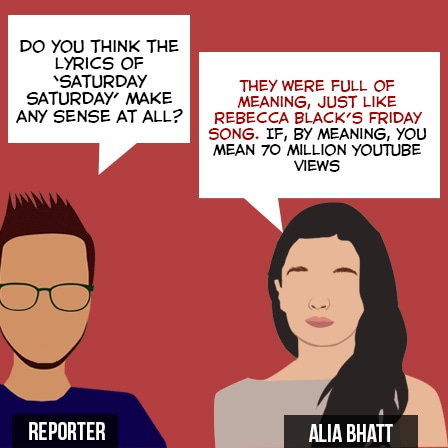 Next, our reviewer went literal – and nursery rhyme – as he interviewed Humpty Dumpty.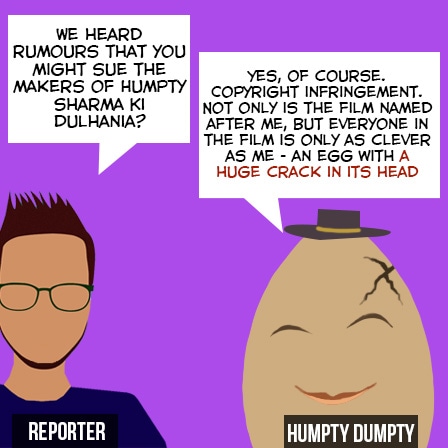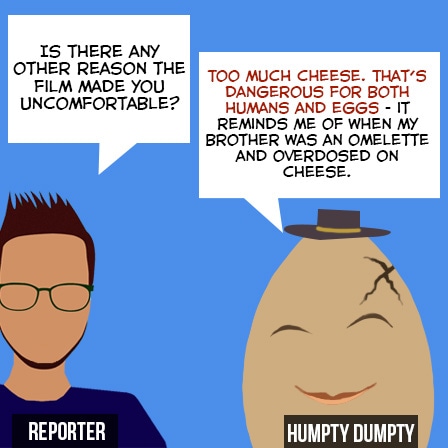 Many have called Humpty Sharma a modern-day DDLJ, and our reviewer spoke to Kajol to find out if this was true.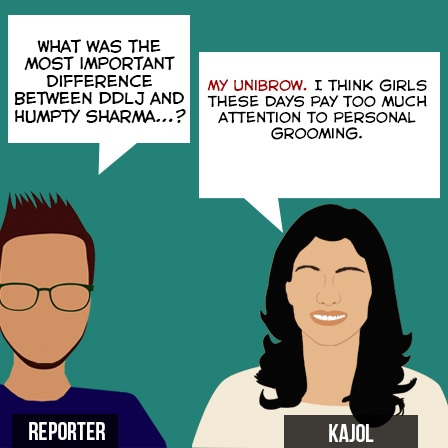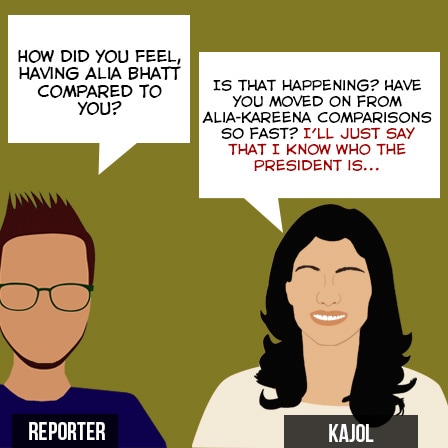 Finally, our reporter grabbed some Koffee and headed over to meet Karan Johar, the producer of Humpty Sharma Ki Dulhania.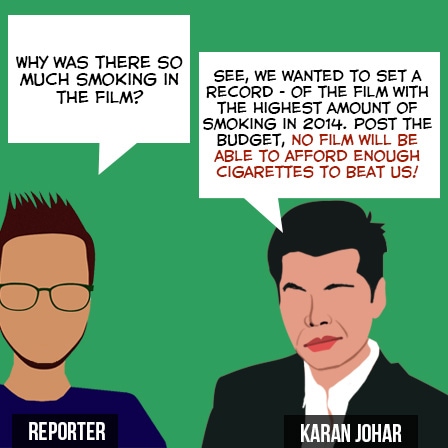 Do you like this story