New Delhi |
Published: February 22, 2014 12:02:05 pm
Highway has its moments. Sadly, it also has its hours that drag, and turn what could have been a great character study against the backdrop of India's backbone highways into a movie that is often tedious.
As always, our reporter hung around the red carpet after the film, and met some VIPs, who had surprisingly chosen to watch the film. The most unexpected of them was Mark Zuckerberg, the man of a thousand acquisitions.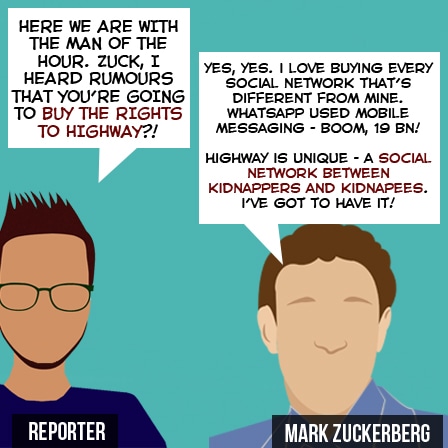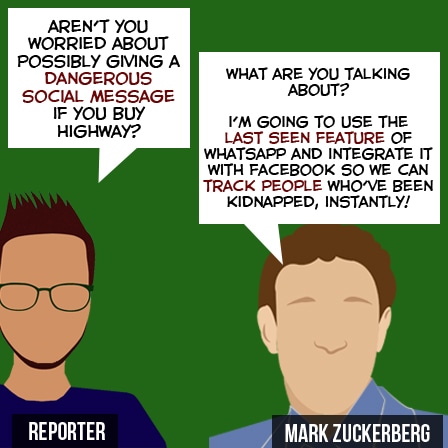 Reeling from this unexpected revelation, our reporter went and met the Pepper Tiger of the Lok Sabha, Mr. Rajagopal.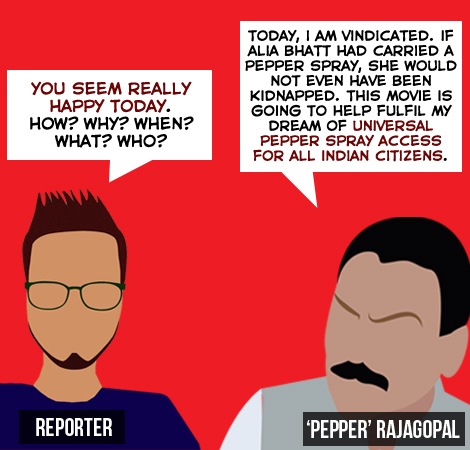 After this unfortunate meeting, our reporter tumbled from the frying pan into the fire, as he met the most notorious Indian bandit of all time – Veerappan.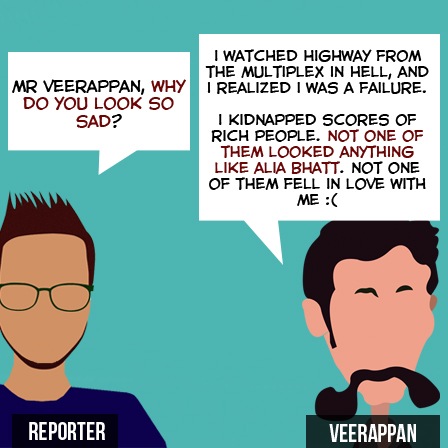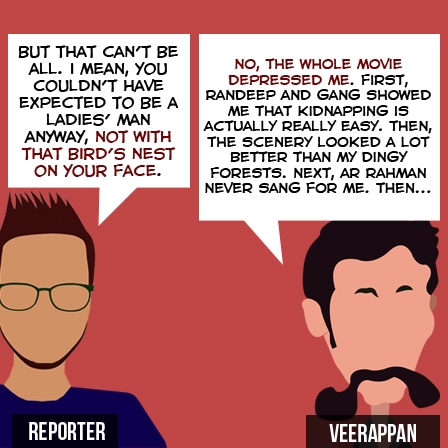 Our reporter left before Veerappan could hire him as his full time psychiatrist, and stumbled upon MSD, who was wearing a light disguise, so no one could ask him about Team India's lamblike behaviour abroad.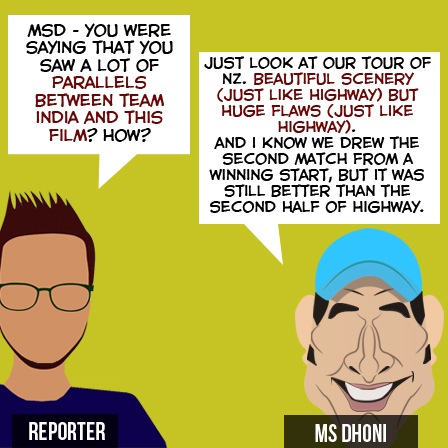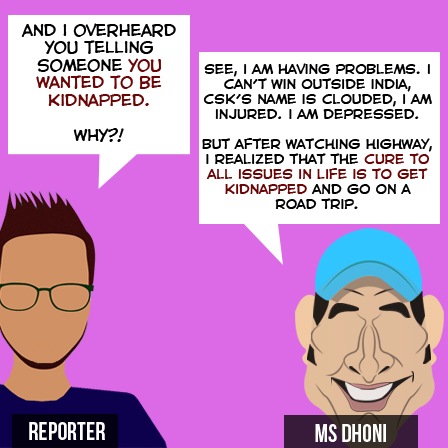 Highway might have had its flaws, but it was far from the worst movie of 2014 so far. It's worth the ticket price for the visuals, and probably not much else.
For all the latest Entertainment News, download Indian Express App