Bollywood actresses Sonam Kapoor and Yami Gautam dazzled the ramp donning glittering pieces from Rio Tinto's 'Nazraana' collection on day three of the ongoing India International Jewellery Week 2014 here.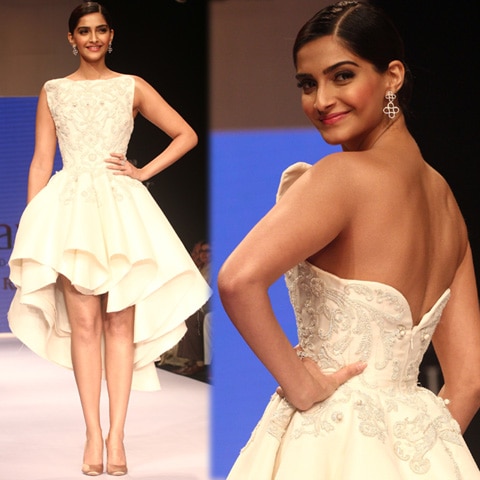 Wearing a bejewelled white dress, Sonam, who is the brand ambassador of the event, opened the show displaying delicate earrings in a four leaf clover design and rings.
In pics: Sonam, Parineeti, Sridevi, Yami show off their gems
Ending the show was Yami, who looked stunning wearing an off-shlouder white ball gown, teamed with floral bracelet, necklace, ring and earrings with glittering diamonds.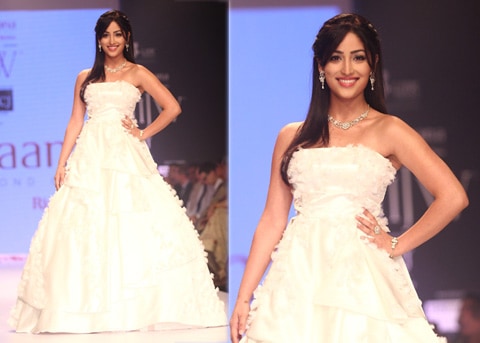 The seven collections from 'Nazraana' ranged from stylishly designed pieces to heavily crafted diamond jewels for the bride in genuine natural diamonds set in 14 and 18 karat gold.
The show also had performances of fusion music and dance by lead dancer, Gayzil to the accompaniment of Flutist Nash and group of contemporary back up dancers.
For all the latest Entertainment News, download Indian Express App