Bollywood superstar Shah Rukh Khan is a ladies man and now this picture says that his elder son Aryan has got his father's style when it comes to impressing the ladies.
This picture showing Aryan being kissed by two unknown girls surfaced on the social media. Although we don't know why Aryan looks so sad!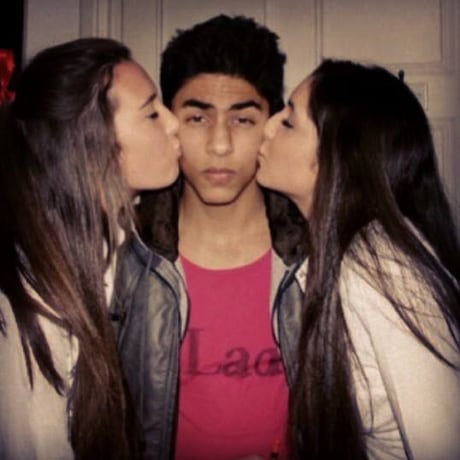 Further you can't miss the striking resemblance to his father.
Shah Rukh Khan, has often tweeted about his, concern for his children, especially Aryan. SRK was in fact in London a few days ago chilling out with his son and his friends.
For all the latest Entertainment News, download Indian Express App