It seems most of last year and some of this year, Shah Rukh Khan has lived in a pair of camouflage pants and a black tee. Make it many, many pairs of black tees and military-print pants. In fact, SRK had decided that it was his uniform and he would stick to it. Be it at the airport, KKR matches, film promotions, family outings, work or when he was minding his own business, SRK wore these camouflage pants with black tees. While we don't know why Shah Rukh is partial to these [articular set of clothes but one thing we definitely know — we were tired looking at Shah Rukh in the same clothes day after day, week after week, month after month. His clothes mind you, not him (We solemnly swear we will never tire of looking at HIM).
It seems the Raees of Bollywood has read our mind. The actor has decided to change his look and like any good husband, he has decided to follow his wife's fashion tips on what to wear and when to wear it. Recently, Gauri posted her picture in a pair of blue denims and a t-shirt with the caption, "Blue jeans and a t – shirt … my look for 2017," Shah Rukh took her advice and promptly replied to her by posting his picture with his younger son AbRam and wrote, "Thx for the tip ma'm we r all set for 2017 too then." So, does this mean that the military pants are out and blue denim are in SRK's closet? Well, his tweet suggests so. So, be ready to witness the new fashion trend picking up very soon as Shah Rukh Khan has set his fashion goals for the rest of the year.
Thx for the tip ma'm we r all set for 2017 too then. http://t.co/xaiwlRVlA8 pic.twitter.com/cXST7PHl4M

— Shah Rukh Khan (@iamsrk) June 15, 2017
See some pictures of Shah Rukh Khan in his favourite military print pants.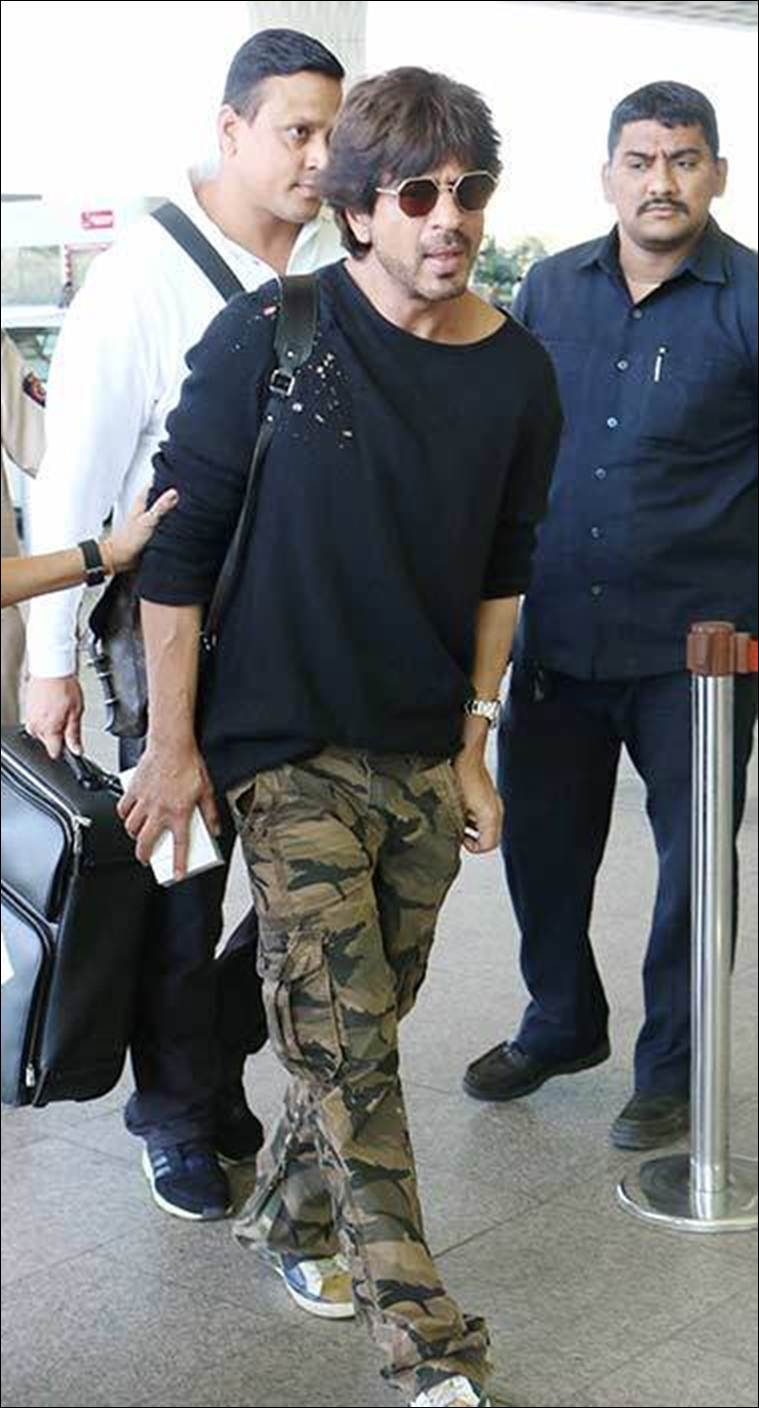 Last time when he came out for the promotions of his gangster saga, Raees the camouflage print became a trend, and now that his next with Anushka Sharma, When Harry Met Sajel is scheduled for early August release, start thinking beyond the typical SRK's army- print cargos and be ready with your blue denim and t-shirts.
For all the latest Entertainment News, download Indian Express App