Salman Khan's photos as he ditched his comfortable SUV and opted for an auto rickshaw went viral on Wednesday. After a hectic day of promotions, the actor ditched his plush car and opted for an auto ride back home from Mehboob Studio, which is a hop and skip distance. Though it is not the first time we have seen Salman doing this but it always makes news nonetheless. And in true Salman style, he paid 19 times more than the auto fare. As per a report in a daily, "Salman apparently paid Rs 1000 for the ride (for a distance which would have hardly cost him Rs 50)." Well, we aren't surprised!
The actor is often in limelight for the way he helps others. Salman also obliged his fans with pictures as he took an auto ride back home. The driver was all smiles. Earlier Salman was seen riding a Being Human bike on Mumbai roads.
At Mehboob Studio on Wednesday, Salman also bumped into Katrina Kaif who was there to promote Jagga Jasoos along with Ranbir Kapoor.
See the viral photos as Tubelight Salman Khan took an auto ride: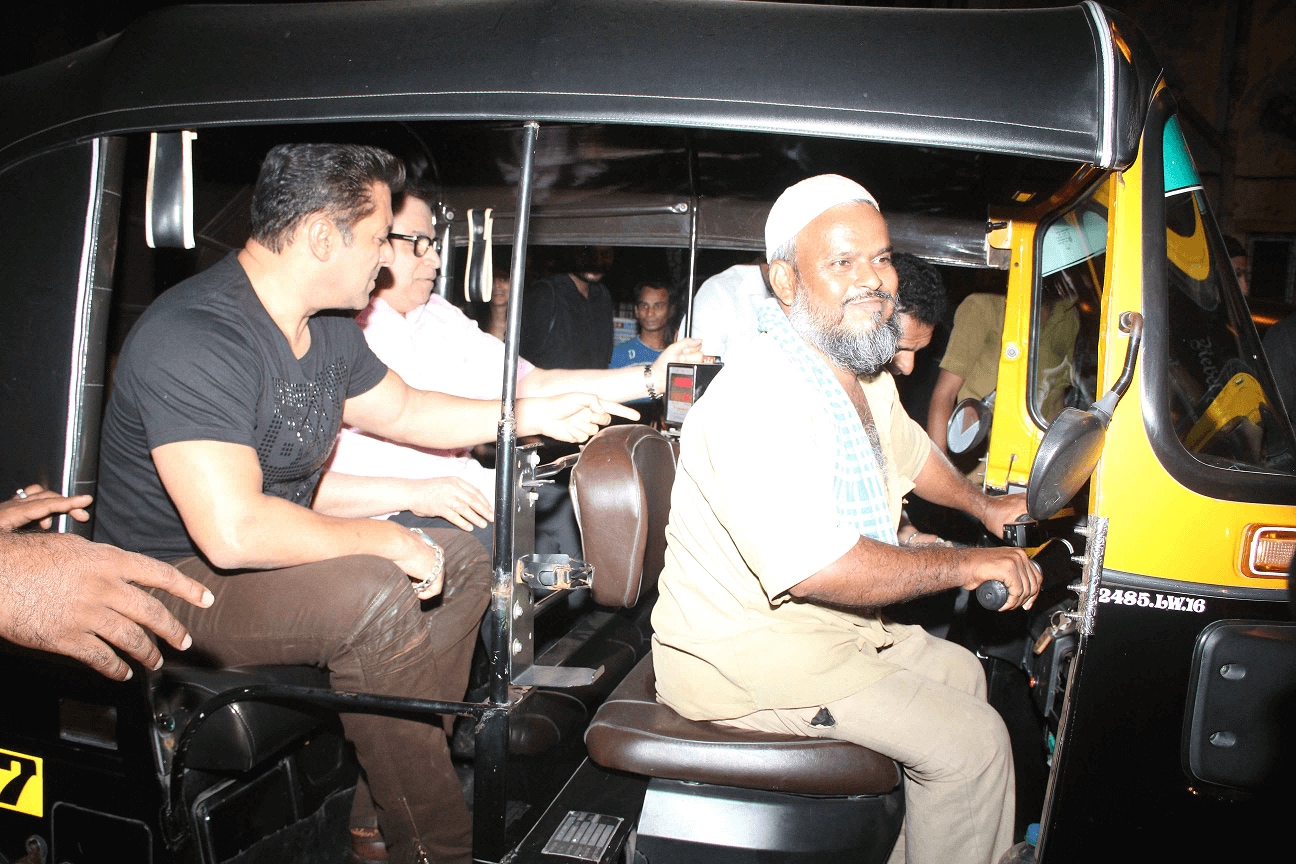 Katrina Kaif, who continues to be Salman's special friend years after they ended their relationship, learnt Salman was present at the same venue and came to meet him. As Salman was busy then, they could not meet. However, the two meet while they were leaving and were seen hugging before they said goodbyes.
Salman escorted Katrina to her car and was then seen hailing an auto and leaving.
For all the latest Entertainment News, download Indian Express App