From Madhuri Dixit's 'thumke' to Ranveer Singh's high-octane performance – the 15th International Indian Film Academy (IIFA) awards made the jam-packed audience at Raymond James stadium groove with their favourite Bollywood celebrities.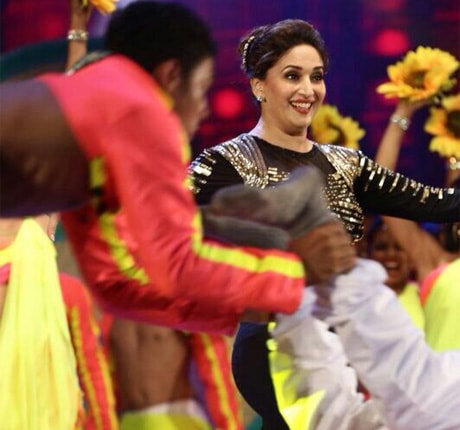 Ranveer, 28, made a dashing entry ti the stage on a bike and danced on his hit songs like 'Ramji Ki Chal Dekho', 'Dishkiyaaon' and 'Dil Mein Baji Ghanti'.
Audience stood up on their chairs and matched steps with him and kept asking for more when his performance ended.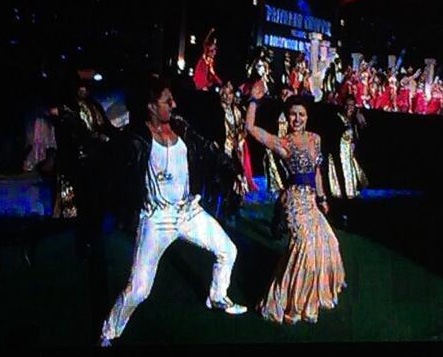 Superstar Hrithik Roshan, who performed in the US after a decade, shook his leg on all his hit songs like 'Ae Mere Dil Tu Gaye Jaa', 'Main Aisa Kyun Hoon', 'Bhumroo', 'It's Magic' and 'Dhoom Machale'.
Madhuri went among the crowd to groove with them for few seconds. She performed on 'Ek Do Teen', 'Mera Piya Ghar Aaya', 'Ksera Ksera', 'Dhak Dhak Karne Laga' and 'Dola Re Dola Re'.
Whereas, Priyanka Chopra made a dramatic entry as she was seen standing on a pillar with cable wires. She set the stage on fore with 'Kab Tak Jaawani Chupayegi Rani', 'I will Be Alright', 'Tune Mari Entry' and others.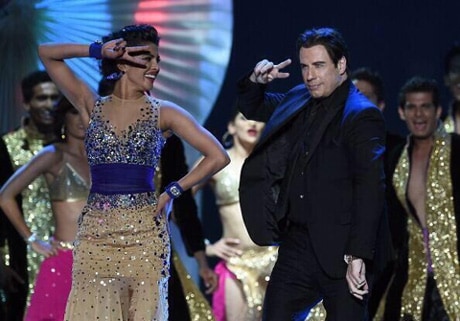 The desi girl also got Hollywood star John Travolta on stage to dance on 'Tune Mari Entry' from her last outing 'Gunday'.
Actress Deepika Padukone performed on songs like 'Kaisi Teri Khud garzi', 'Nagada Sang Dhol Baaje' and others.
IIFA 2014 awards came to an end tonight.
For all the latest Entertainment News, download Indian Express App