Priyanka Chopra seems to have taken new-found pop-star image a bit too seriously. At the launch of her new album 'I Can't Make You Love Me', she was found sporting a see-through mesh skirt. The dress was not vulgar in anyway, but it was definitely bolder than what the boldest in Bollywood have tried before. Thankfully, Priyanka has a crop top with strappy heels and open hair to balance the look.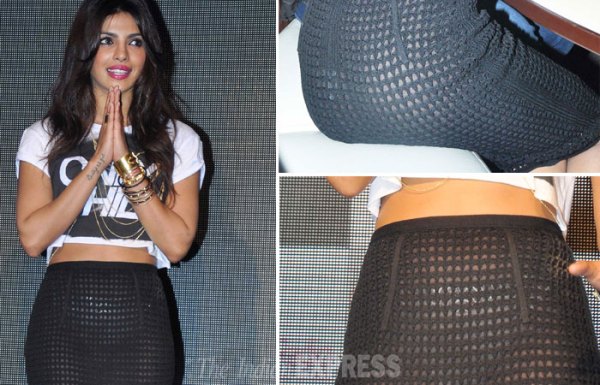 Priyanka seems to have been inspired by R&B singer Rihanna, who is known for her wicked style sense. Socialite Kim Kardashian is also known to flash her lingerie once in a while.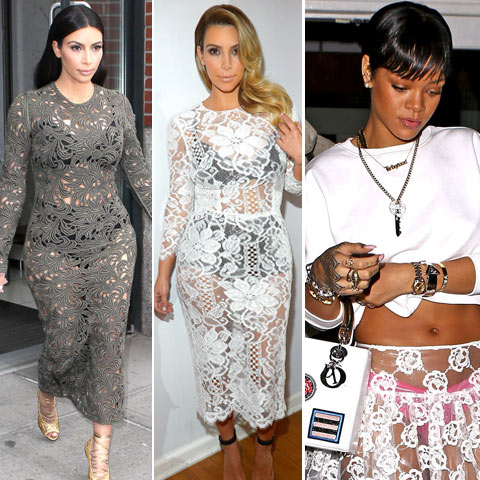 This March, Rihanna flaunted her flawless figure in a completely sheer white skirt, which put her hot-pink thongs on display. It was a very daring look, but RiRi carry it off really well. She wore her see through skirt with a white cropped sweater which highlighted her toned midriff.
Meanwhile, the Keeping Up With the Kardashians star, who has has lost oodles of fat, post the birth of her daughter North, has been showing off her toned figure a much as possible. She was seen in a long-sleeved dark green lace outfit with high-waisted black panties, a black bra and strappy gold heels. And Kim is known to be a regular with the lace look and wore a white Dolce & Gabbana dress over black undergarments for the Jay Leno show last year.
But then that is Hollywood. We doubt if India is ready to see-though Priyanka's designs.
For all the latest Entertainment News, download Indian Express App