Manisha Koirala was looking her ravishing best at last evening's My Hair for Cancer event by Richfeel and Nargis Dutt Foundation. The Dil Se actor spoke her heart out about her fight with cancer and how she survived the ordeal. She also shared a word to the cancer patients who were present at the event. "To all the cancer survivors and fighters, I would like to say just one thing, that cancer is not a death sentence, and that there is a life beyond cancer," Manisha said.
Manisha Koirala will next be seen portraying the character of Nargis Dutt in Sanjay Dutt's biopic. She opened up about this, and how she re-lived delicate moments in her life when she was diagnosed with cancer.
"Actually whenever I see a cancer survivor today, it is already a re-living moment for me, and I am affected by it any which ways. So when I will be performing Nargis Dutt on screen for the Sanjay Dutt biopic, I haven't performed yet, of course I will be revisiting that. It is a great opportunity to be playing Nargis Dutt and it is a great honour. She is a legendary figure and I hope I do justice to the chance that I'm given", said Manisha.
On being asked if she has already started preparing for the upcoming role, Manisha added, "Yes, we did a look test, tomorrow itself we have a meeting with the director and the team to prepare for that."
Continuing to answer the question on her playing Nargis Dutt on screen, Manisha then said, "I haven't shared this with you Priya, but I want to talk about this, I want to know more about your mom!"
Also read | Ranbir Kapoor's latest look as old Sanjay Dutt is unbelievable. Now we cannot wait for the biopic, see pics
On being questioned about all the looks Manisha will be sporting while playing Nargis Dutt on screen, she answered, "We did a couple of tests, from when she had short hair to when she had long hair. I think we have got the look somewhere closer to how Nargis Ji looked and I am quite kicked about it. Yes, I am excited for it!"
Manisha was also asked about her plans for the future, whether she will be hosting any chat show or work in films? To this, she replied, "To do a chat show, as long as health is concerned, I really want to do that! This is because I am glued on to understanding health and human body. So I would be looking forward to something like that coming my way but I am doing other movies as well, and you will know about it soon as the days go by."
Check out some pics from the event.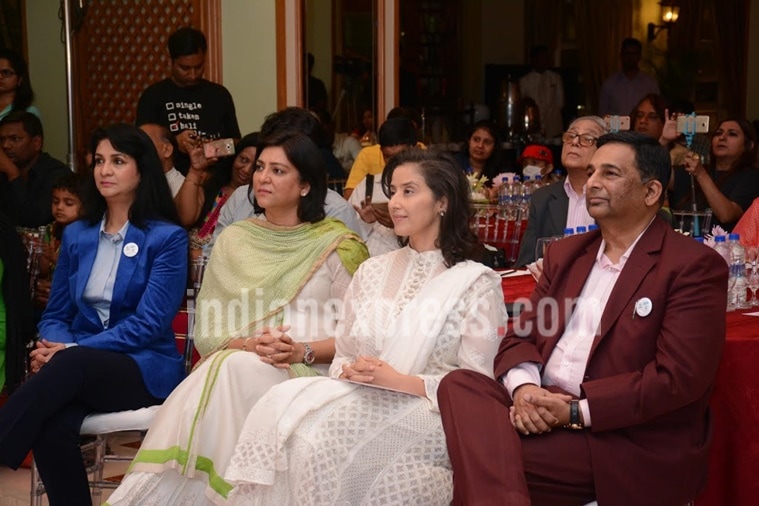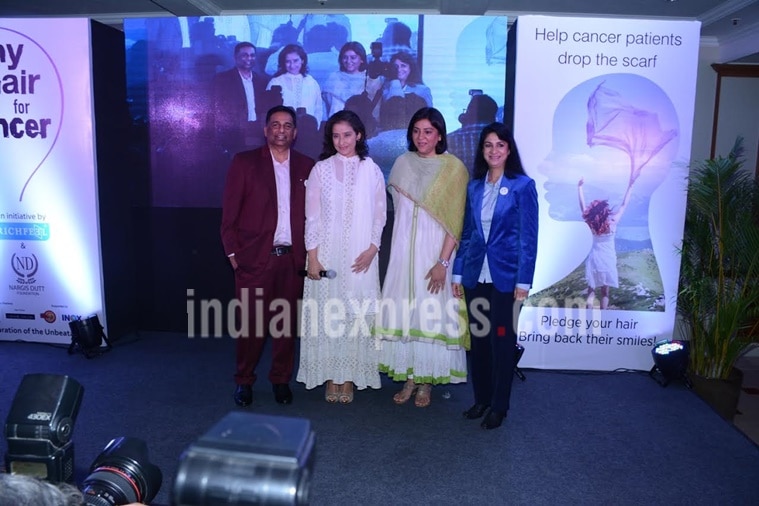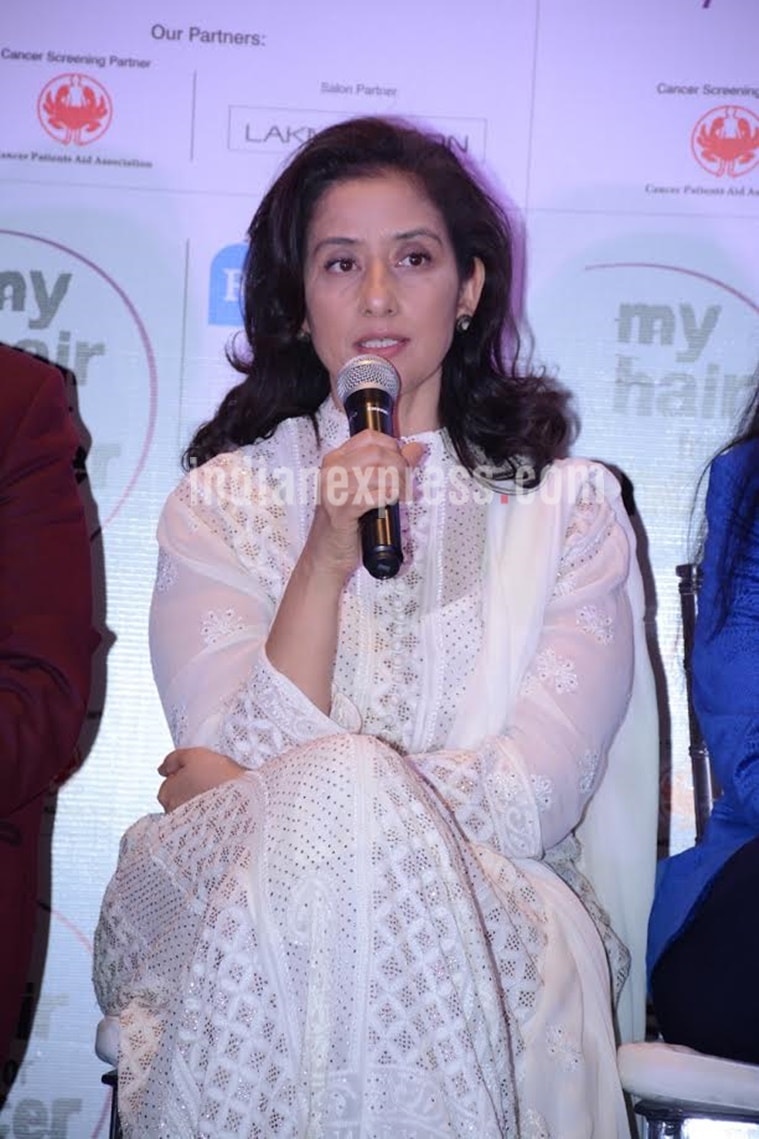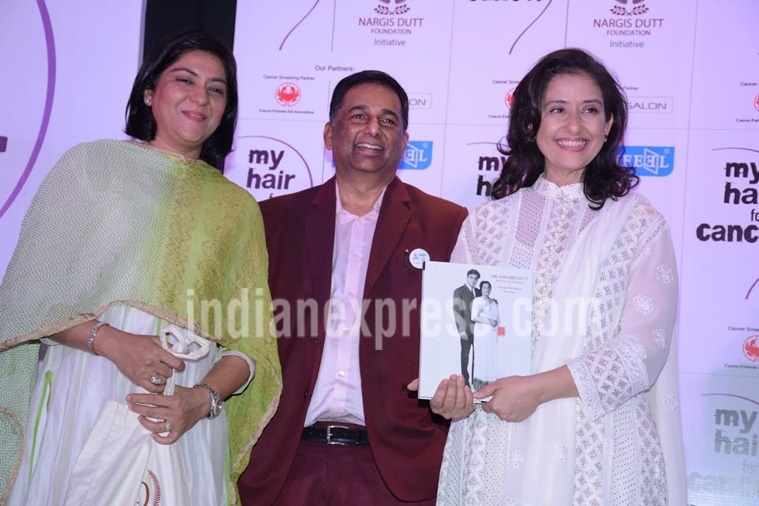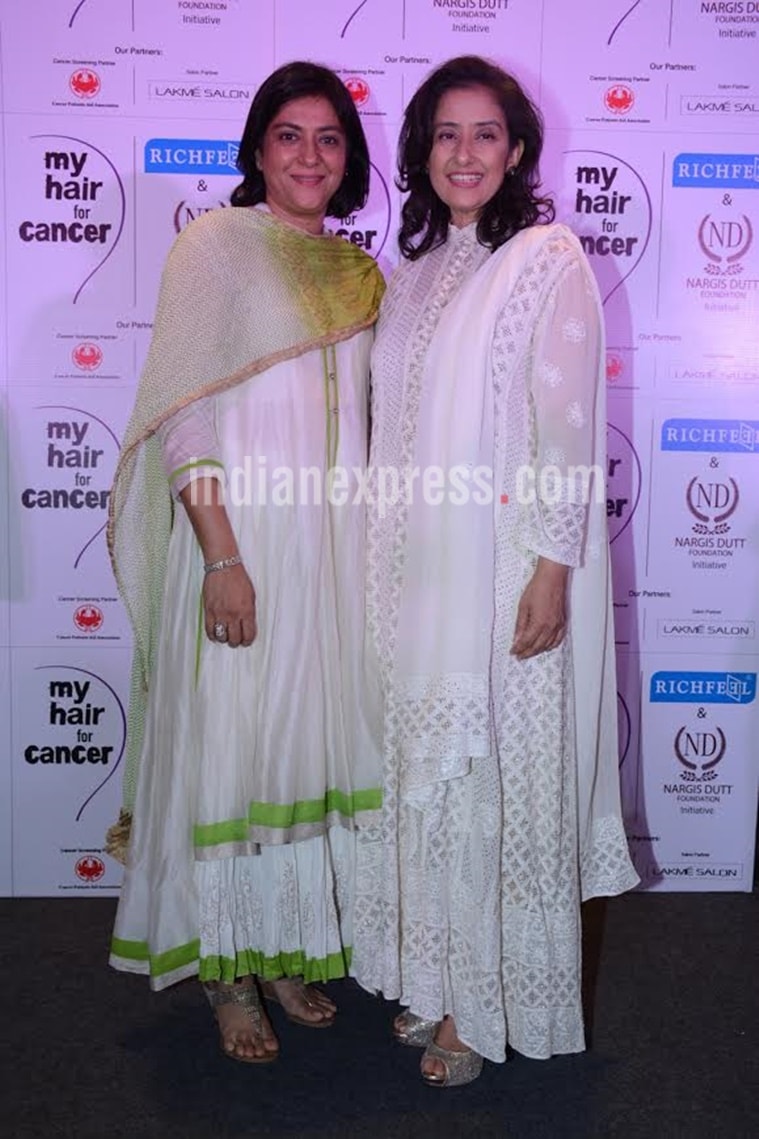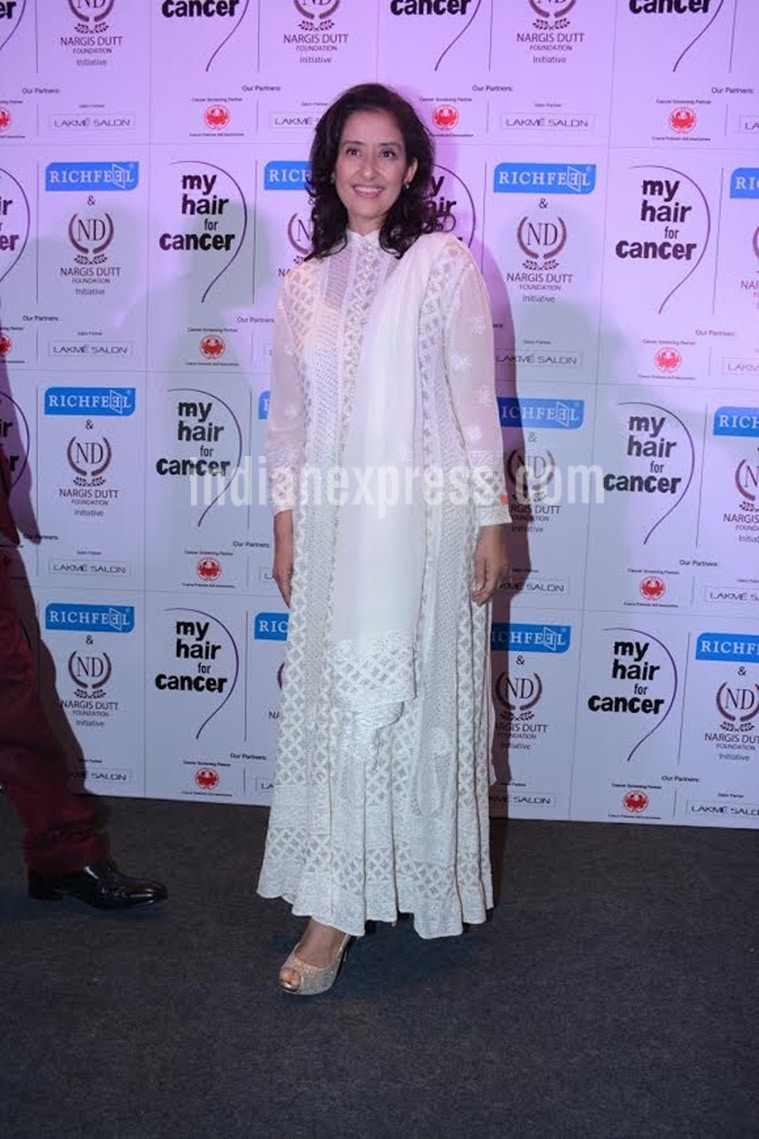 (All images courtesy Varinder Chawla)
At the end of the heart-warming event, Priya Dutt presented a token of appreciation to Manisha Koirala, it was 'Mr and Mrs Dutt, Memories of Our Parents', a book by Namrata Dutt Kumar and Priya Dutt. "Manisha, this will be very helpful for you", Priya said in context of Manisha preparing for the film.
For all the latest Entertainment News, download Indian Express App