Written by
Kriti Sonali
| New Delhi |
Published: November 24, 2016 4:19:51 pm
Jhanvi Kapoor is the hottest star kid on the block and is maybe months away from her Bollywood debut. She is often spotted with mother Sridevi, daddy Boney Kapoor and younger sister Khushi Kapoor often.
However, boys who are in awe of Jhanvi already, we have some bad news in store. We have ofter read that this young girl is dating Shikhar Pahariya and the news is now official. At Shah Rukh Khan, Alia Bhatt-starrer Dear Zindagi's special screening, we spotted Jhanvi and her boyfriend Shikhar Pahariya in the same car along with Sridevi and Boney Kapoor!
The couple made their first public appearance together at SRK and Alia Dear Zindagi screening last night and the pics we saw are the proof that Sridevi is okay with daughter Jhanvi Kapoor's relationship, and so is daddy Boney. While rumours were rife that Sridevi is upset with Jhanvi for going public with Shikhar by posting lovey dovey pics on social media, these pics reveal just opposite.
See pics where Jhanvi Kapoor and her boyfriend Shikhar Pahariya were spotted in the same car as Sridevi, and Boney Kapoor: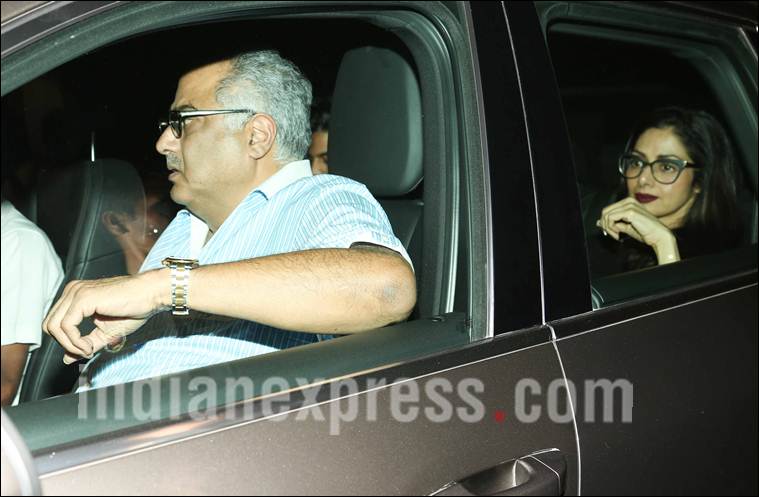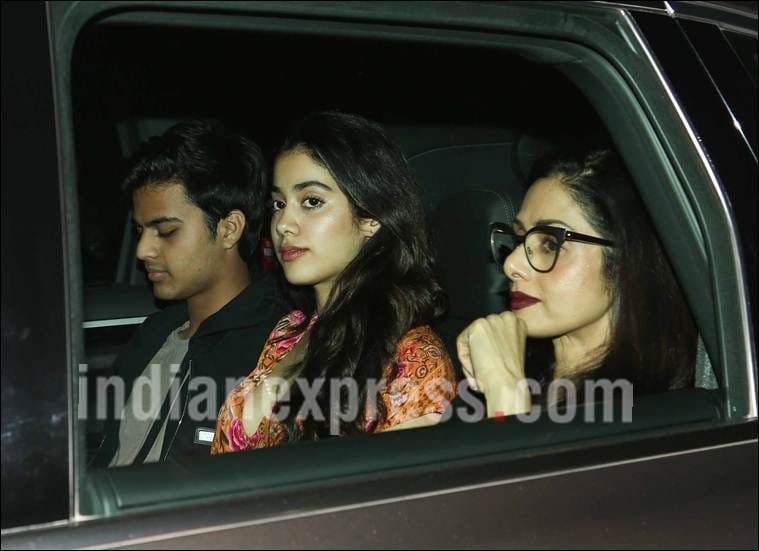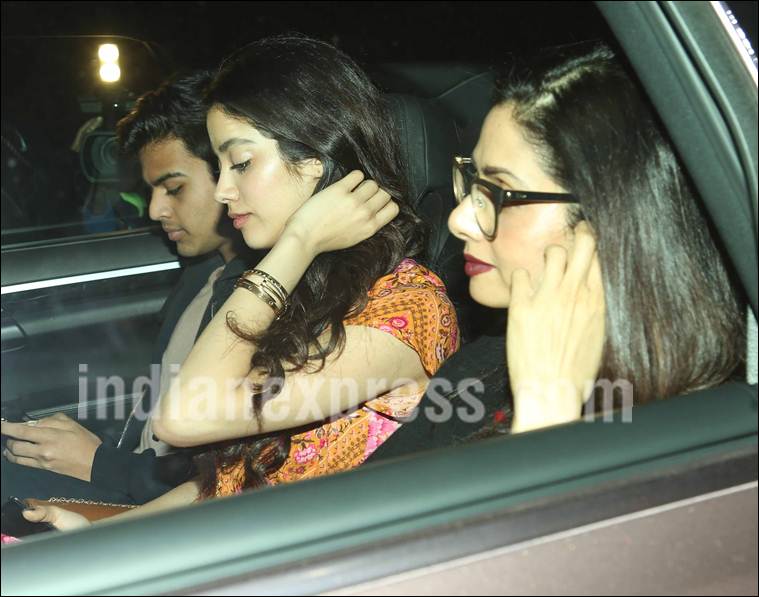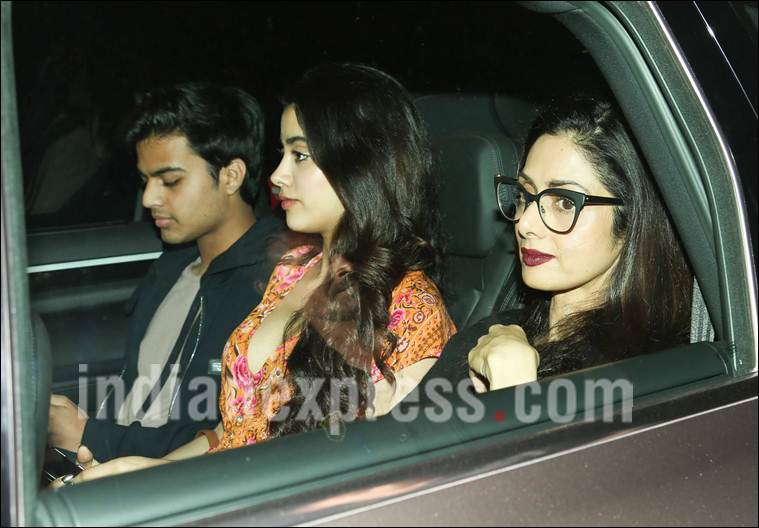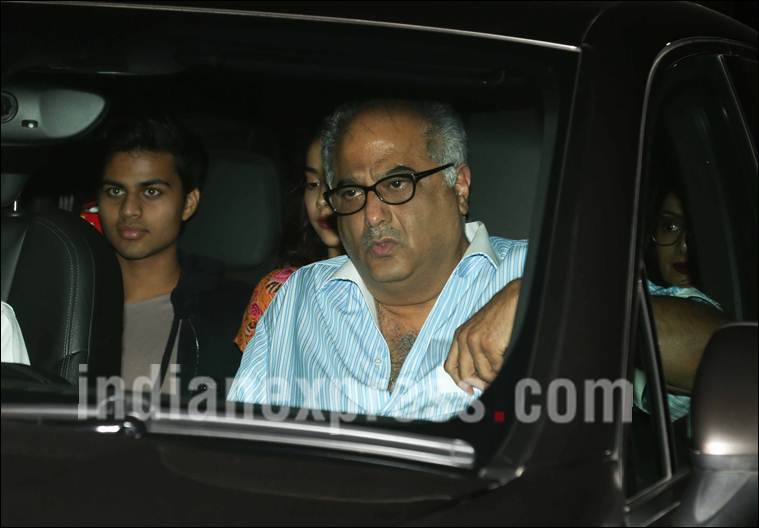 Also, a few more pics of Jhanvi Kapoor: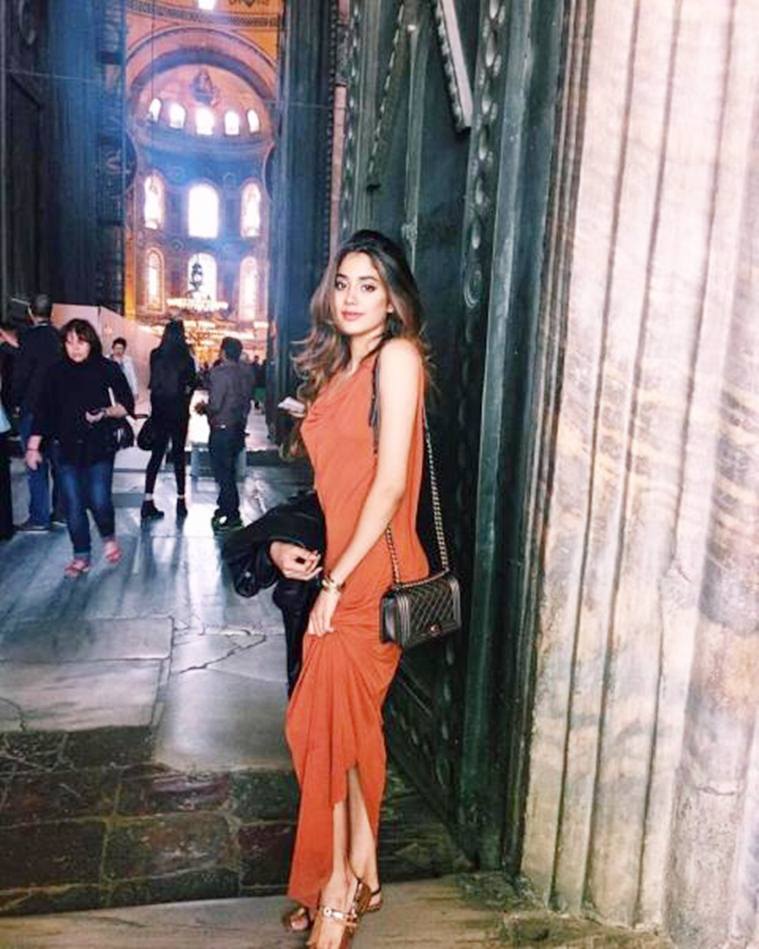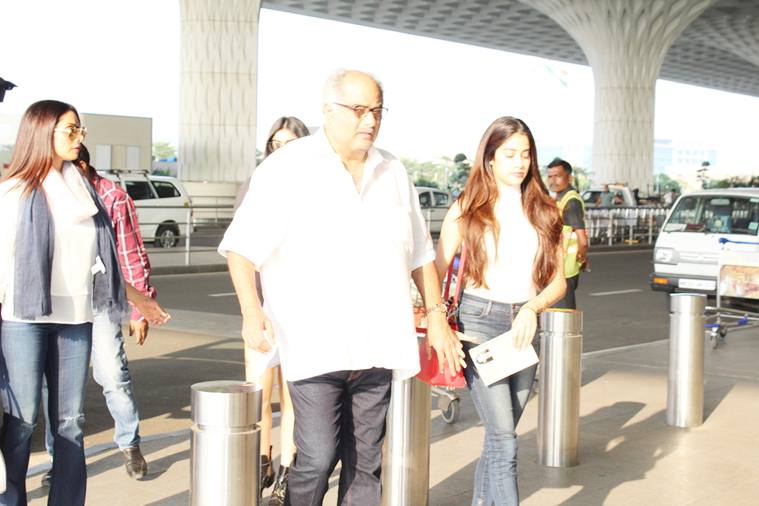 Earlier, Jhanvi Kapoor was seen kissing boyfriend in the picture, which went viral on social media.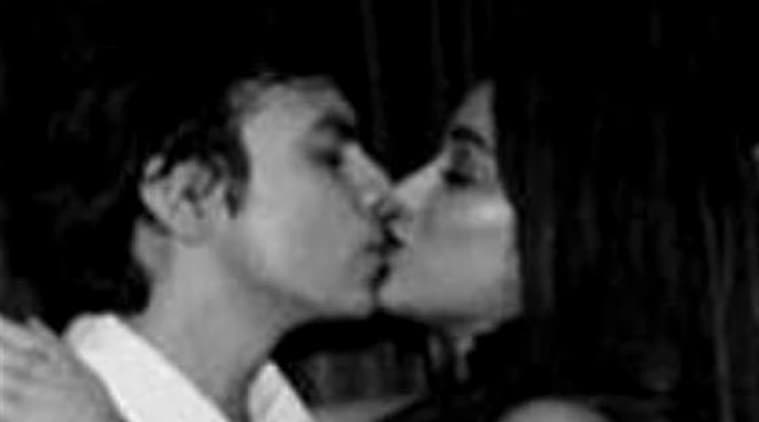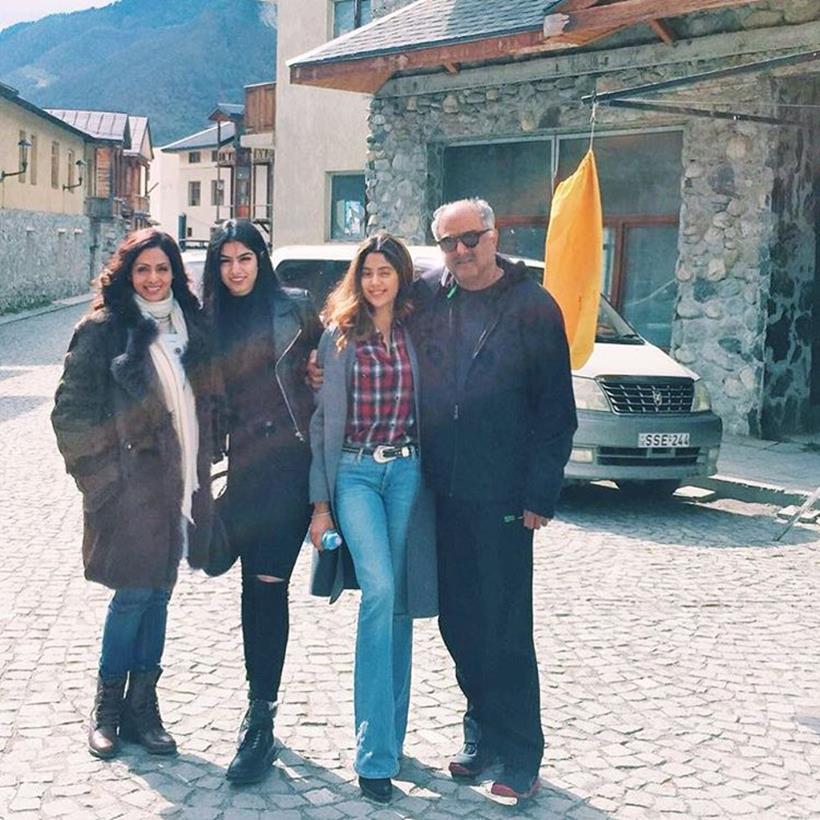 Meanwhile, Jhanvi is also all set to make her Bollywood debut in a Karan Johar film. After months and months of wondering who will launch Sridevi's gorgeous daughter, father Boney Kapoor has confirmed the development. In a recent interview, he said, "Yes, Karan has been talking to us about a film for Jhanvi and we've given consent. But we don't know which project it would be. Since Karan has recently acquired the remake rights of Sairat it is being presumed that our daughter would be launched in this project. "
Also read | CONFIRMED: Sridevi's daughter Jhanvi Kapoor to debut in Karan Johar film, says dad Boney
Earlier, Sridevi had confirmed that Jhanvi wanted to enter the industry but had not mentioned how it will happen. But Jhanvi's pictures with her boyfriend, and that too with Sridevi and Boney, have put all speculations about her personal life to rest.
For all the latest Entertainment News, download Indian Express App