Actor Ranveer Singh says that co-star Deepika Padukone is special to him, but at the same time maintains that they are "just friends."
"Deepika holds a special significance in my life. She is somebody I respect and admire a lot, somebody whom I have grown close to. She is an awesome person, she is somebody for whom I have great amount of admiration," Ranveer told PTI.
Since the time Ranveer and Deepika started working on romantic drama film 'Ram Leela', they have been often seen together and there are speculations about their relationship.
"We are friends. We go out and hang out. I go out and hang out with lot of other people as well, but they are not as famous as her… she is a very cool person to hang out with, I thoroughly enjoy her company. We hang out like any other youngsters who are friendly with each other. I have school friends, Arjun Kapoor… and assistant directors etc with whom I go out. I am protective about all my friends," he said.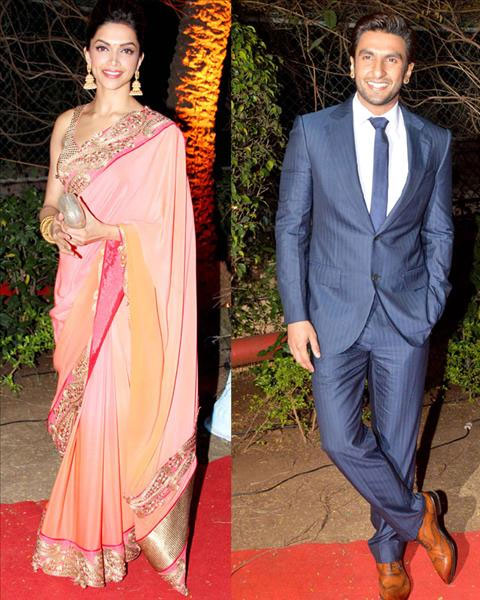 The 28-year-old actor, however, said he is currently single and "ready to mingle.
On his comments during the time he was down with dengue that he was suffering from "loveria," the actor clarified, "I have said it before, that was a very stupid interview that I gave. That interview is invalid."
Ranveer said he had just come out of the hospital and was under heavy medication when he gave that interview.
"I am usually a fun loving person and I say most of the things in a jest. Sometimes I get in trouble, but over a period of time, I think people now realise that most of the things I say are in jest. They are used to it," he said.
The actor said he does not want to change himself.
"I would be just the way I am. For me if you are a certain way, people are going to pass a judgement, so be the way you are," he said, adding that "…I don't like getting serious in any situation, I like to joke, I like to have fun and keep the atmosphere light and make people laugh."
Shahid Kapoor recently said he would not date an actress, but Ranveer does not share the opinion.
"I think it is good if you have a common ground, you understand each other's work and you have many things to talk about, common interest. I don't think there is any problem in that," he said.
Speaking of her first co-star Anushka Sharma, he said, "I did my first and second film with Anushka, so we used to work together, we used to get time to interact a lot. After that we haven't worked together, so we have drifted apart. But she is somebody who always holds a …continued »