The accuweather app on everybody's smartphone at Samode Palace, Samode, Rajasthan, shows 43 degrees Celsius. The air is heavy with the promise of rain as the contestants of Splitsvilla 7, a reality television show on MTV India, take their places, their brows beaded with sweat. The production crew takes its position, cameras are switched on in every corner of the courtyard and then Sunny Leone walks in, wearing a red body-con dress, leopard print heels and a big smile. There is no way anybody is looking away from her, no way anybody can. If there is a heat wave in town, she is it.
A few hours later, at a press conference to promote the show, Leone flashes a mega-watt smile at the assembled media and says, "People think they know me. They know the actor, but on this show, they will get to see me as I am. They will get to know me."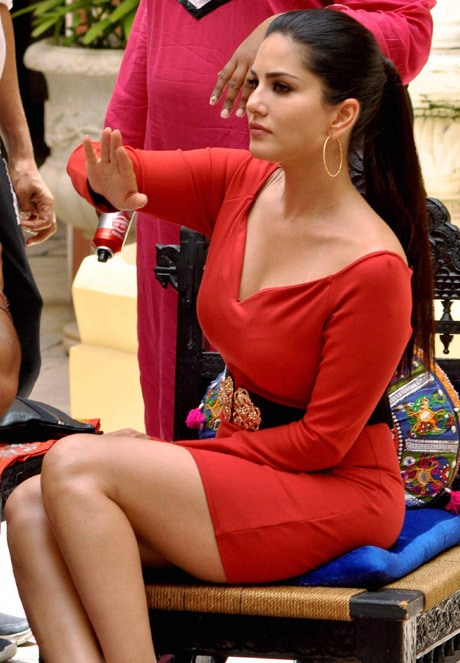 Who is Sunny Leone? Is she the Canadian-American porn star who caused a stir when she entered Indian television screens on Bigg Boss in 2011? The body in 2012's Jism 2, never mind the plot? The item girl in 2013's Shootout at Wadala? Or is she "Babydoll" from the song that is on every television channel in the country, and is still playing on every radio station with a vengeance? "I don't know how to describe the 'real' Sunny Leone.
ALSO READ: Sunny Leone: I am not going to shed the 'sexy' tag anytime soon
People don't know that I'm goofy and nerdy, and I might be in this body, but I'm completely different from what people think I am," says Leone, later during the course of an exclusive interview. But she's quick to add that the performer that people know and lust after, or shun, is her own creation. "I created that persona. I can't get away from it, nor do I want to," she says.
WATCH VIDEO:
Leone's entry into Bollywood is rather late by industry standards — at 33, she is only a handful of films old, and clutching a host of item numbers. But Karanjit Kaur Vohra has come a long way from Sarnia, a sleepy town in eastern Canada, where she was born in 1981. Much has been written about her life, beginning from her first kiss at 13, to being awarded Penthouse Pet of the Month in March 2001, to starring in porn films since 2005.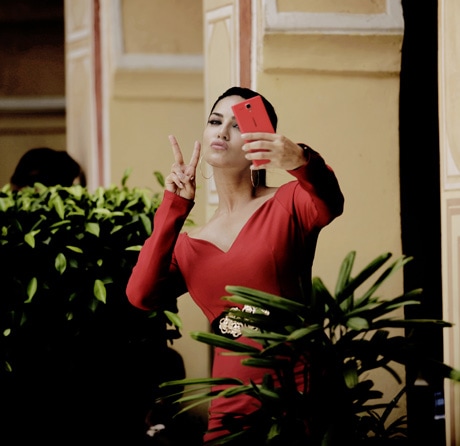 "I think there is risk in every form of self expression. You are putting yourself out for the world to judge, even more so in the adult entertainment industry. …continued »