Written by
Goyal Divya
|
Published: October 14, 2013 1:27:44 pm
Bollywood actress,entrepreneur,mom Shilpa Shetty has donned another hat that of a producer for her upcoming film 'Dishkiyaaoon'.
The film stars Shilpa Shetty's 'Apne' co-star Sunny Deol and 'Love story 2050' actor Harman Baweja.
Shilpa Shetty tweeted a teaser poster of the film which shows Harman Baweja pointing a gun to his head in the backdrop of a snakes and ladder game.
The film seems to have an intriguing plot as the tag line suggests – 'Admi bada ho ya chota.. koi farak nahin padhta bas uski kahaani badi honi chahiye".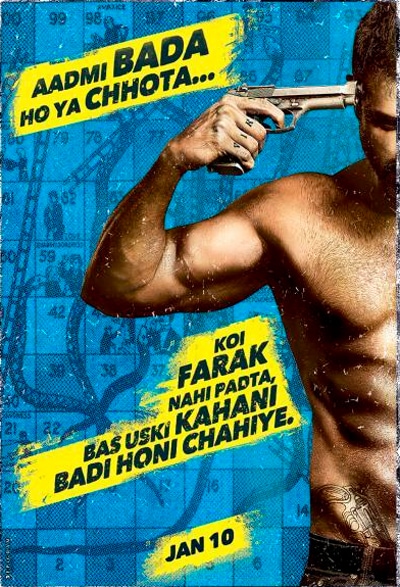 The film which is set to release on January 10,has completed its shooting schedule in Europe,where Shilpa had recently gone for a family holiday.
Shilpa Shetty also informed that she has recorded two songs for the film with debutant music director Palash Muchchal. She said: "Also recorded 2 songs fr Dishkiyaaoon with a new music director,Palash Muchchal who is jus 18! Such a bundle of talent..Amazed!"
Shilpa Shetty seems to be on a talent hunt as she is also intorducing new actress Ayesha Khanna in the film. She tweeted: Also introducing a new heroine Ayesha Khanna.Do gimme ure feedback.The Best feedback will get 2 meet me,will make the announcement here."
Meanwhile actress Bipasha Basu who is rumoured to be dating film's lead actor Harman Baweja also tweeted: #Dishkiyaaoon produced by d wonderful couple @TheShilpaShetty n @TheRajKundra ,starring Harman Baweja releasing on 10Jan2014!Looking fwd:)
For all the latest Entertainment News, download Indian Express App