The previews of Bollywood actress Anushka Sharma's appearance on the upcoming episode of filmmaker Karan Johar's hit chat show 'Koffee With Karan' has reignited rumours of the actress undergoing the knife once again.
Fans on Twitter had taken a dig on Anushka's apparent lip job earlier this week and now, hours before the show's telecast comments about Anushka's new look is trending with #KoffeeWithAnuska.
Anushka Sharma, who made her debut in 2008 opposite Shah Rukh Khan in 'Rab Ne Ban Di Jodi', looks visibly different around her jaw line from her initial days in the B-town.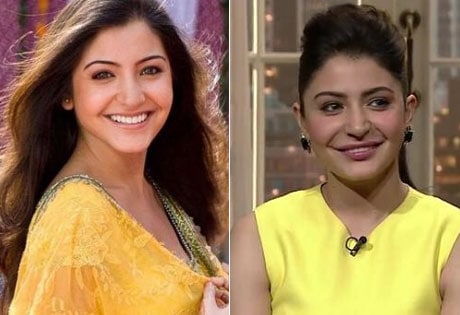 waseem zuffari @zuffari_waseem: Anushka is looking really funny ! The pout look she wanted turned out to be disastrous! Hope fr a look recovery ! #KoffeeWithAnushka
Shifu and 84 others @Guru_Shifu: Anushka Sharma to replace Sumona Chakravarti as Mrs. Sharma in #CNWK for bade bade hontho wali comments…#KoffeeWithAnushka
Abhinav Khanna @Avikhanna07: Anushka Sharma might drink a whole mug rather than drinking coffee after getting lip job done. #KoffeeWithAnushka
Meanwhile, this is not the first time that the rumours of Anushka Shama getting a lip job done have made it to news. Anushka's jaw line was visibly different in her film 'Matroo Ki Bijlee Ka Mandola' than when she appeared in 'Badmash Company'.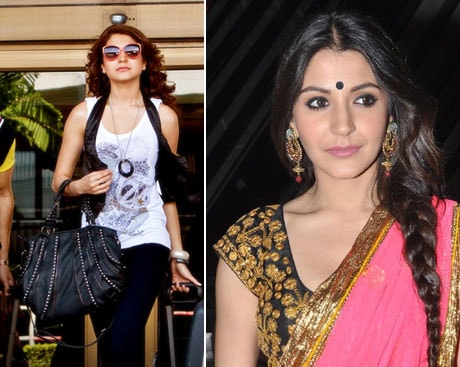 The rumours further gained prominence in 2012 when Anushka Sharma hosted an awards show with actor Rabir Kapoor. The same year she made several appearances fro brands endorsements which intensified the rumours.
Must Read: Caughtya! Anushka Sharma spends time with Virat Kohli in New Zealand
In an interview with The Indian Express, Anushka Sharma had said that the worst thing written about her was that she is ugly. Anushka had said, "People said I'm ugly. It used to bother me a lot. There's this site pinkvilla.com. They put up pictures and the haters write really nasty stuff. Earlier I used to get upset but now I deal with it. When you are happy about yourself then you don't care."
Also Read: People said I'm ugly, says Anushka Sharma
However, according to reports, Anushka Sharma's spokesperson has denied the rumours. But, the visual evidence is overwhelming. Anushka Sharma, who has been absent from the big screen for a while now, will be seen on 'Koffee With Karan' with her 'Bombay Velvet' director Anurag Kashyap on February 9. Take a look!
For all the latest Entertainment News, download Indian Express App