| New Delhi |
Published: March 22, 2014 1:19:47 pm
Ragini MMS 2 is, unabashedly, two things: an erotic film and a horror movie. The former is more prominent; we almost called this the tongue-in-mouth rather than the tongue-in-cheek review. If the latter had been stronger, it might have been a good film.
Our Express LOL reporter caught up with some celebs who had watched the film for their reactions. You'll never guess whom he met first.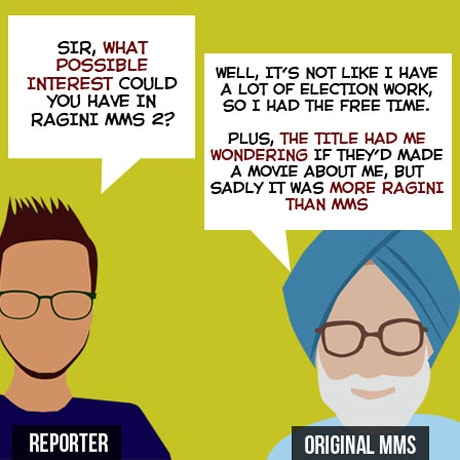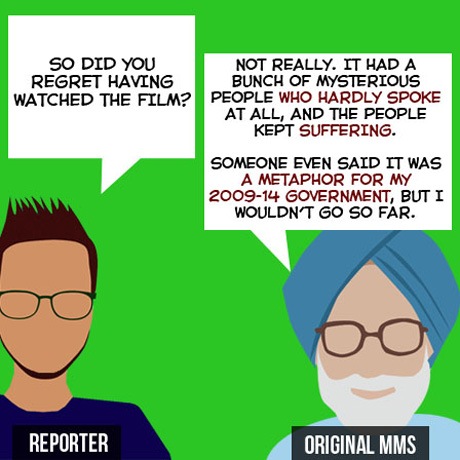 Shaking his head, he ran into Twitter India's reigning Princess, Poonam Pandey.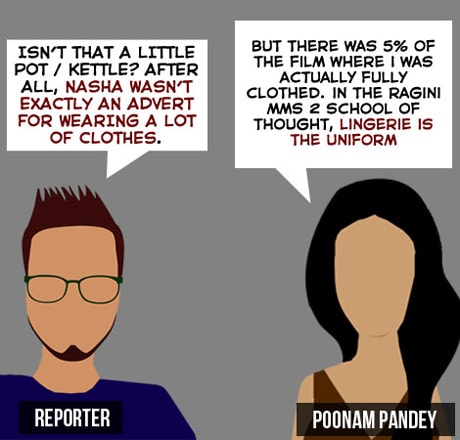 At this stage, head spinning and brain melting, our reporter thinks he met Casper, the Friendly Ghost. He can't be sure, but here's what he remembers.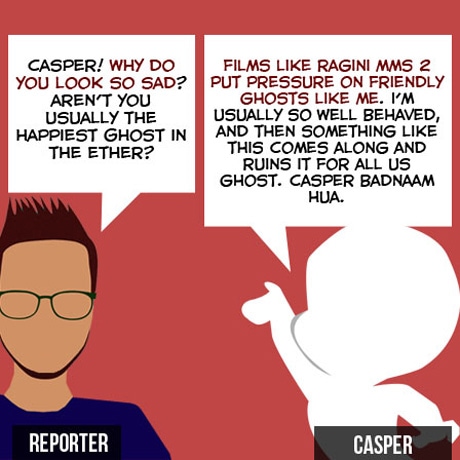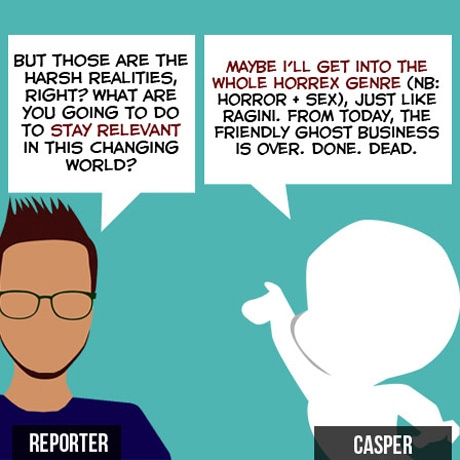 Finally, he ran into a version of himself from the past, and told him the unthinkable.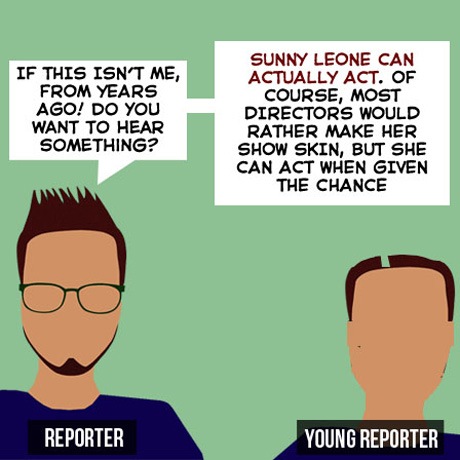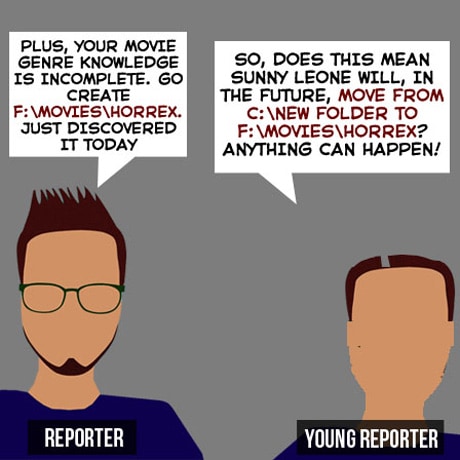 Ragini MMS 2 should have been terrible, given the relative inexperience of everyone involved, but it was better than expected. If only it had been less derivative and puerile…
– By Antara for Laugh Out Loud Ventures
For all the latest Entertainment News, download Indian Express App