| New Delhi |
Updated: August 23, 2014 1:14:55 pm
'Mardaani' is not a 'Kill Bill', but it's definitely a Kill Boredom. Great performances by known actors (Rani) and unknown actors alike lift the movie above a hundred 'Dabangg-Singham' clones, and we thought it was a fun cop thriller.
 Our Express LOL reporter met his regular share of celebs at the red carpet premiere. The first was the original woman-no-one-wanted-to-mess-with: Rani Laxmibai of Jhansi.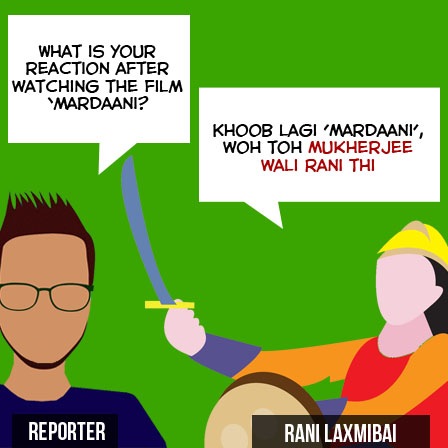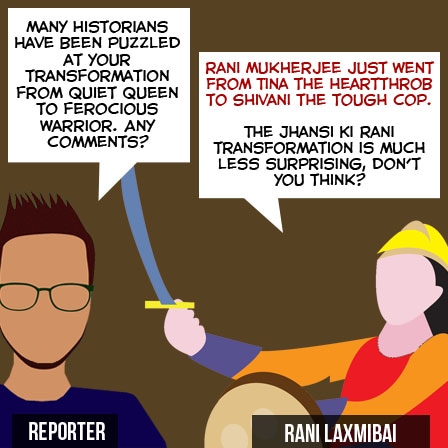 Next up, he met someone more current: Ravi Shastri, and asked the Director of Team India for feedback on the Direction of Mardaani.
Bollywood has had a recent fascination with police movies, and our reporter met the original – Chulbul Pandey – to get his thoughts on the latest.
Finally, our reporter met with the star of the other big action movie at the weekend box office. Sylvester Stallone seemed pleased with Mardaani, though his expression gave nothing away.
With a better last half, 'Mardaani' could have been a really good movie. It's still a fun watch.
– by Anupama and Vinit for Laugh Out Loud Ventures
Read: Movie Review: Mardaani, Rani Mukerji plays it straight
For all the latest Entertainment News, download Indian Express App