| New Delhi |
Updated: July 19, 2014 2:12:20 pm
'Hate Story 2' reminds us that revenge is a dish worst served old. Bollywood has done so many revenge dramas in the recent past that 'Hate Story 2' would have needed a strong plot, great acting and innovative sequences to stand out – sadly, it succeeds on only one of these.
Our reporter was at the red carpet premiere, and ran into one actress who's having anything but a hate story with Bollywood.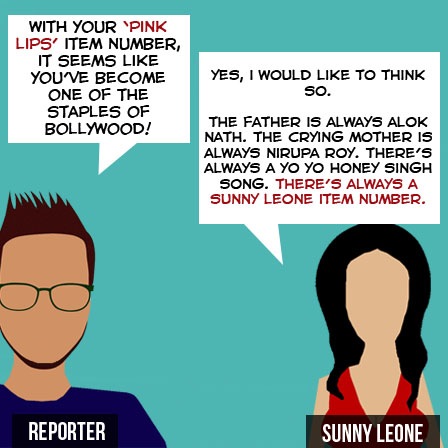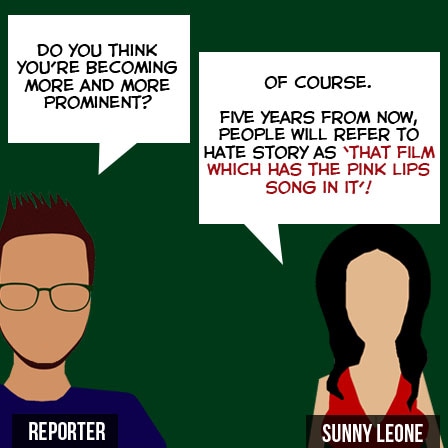 Next, our reporter ran into one man who could have made Hate Story 2 either much better or even worse than it already was – RGV.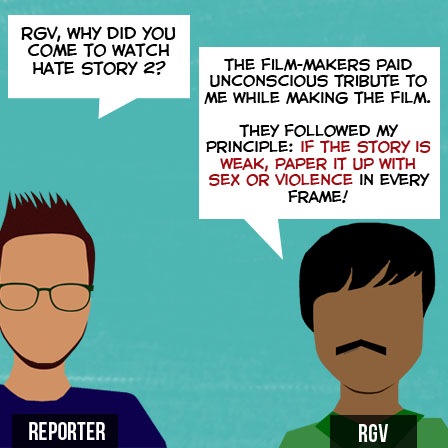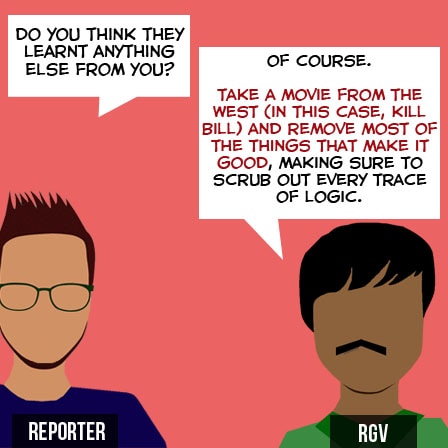 Our third interviewee was one man who's been on the screens more often than not in the past few weeks – Riteish Deshmukh.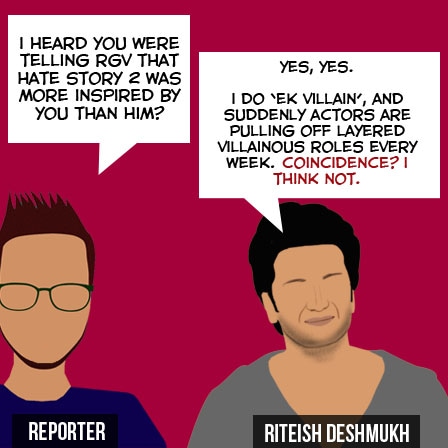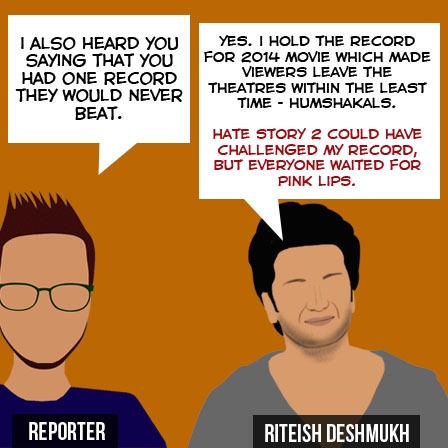 Finally, it was the turn of the next actor to breach the 200 crore barrier – Salman Khan himself.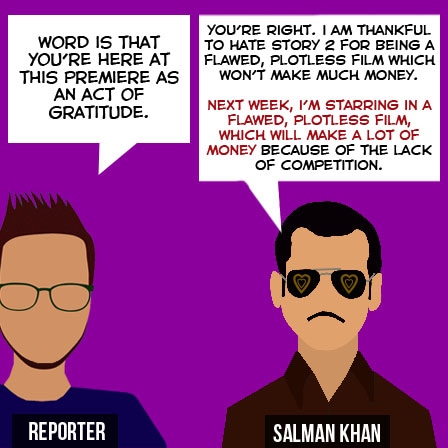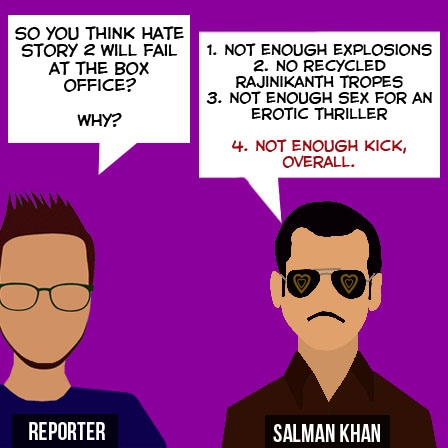 If you want to watch a great, tightly plotted, gripping revenge drama this weekend – buy a DVD of Kill Bill.
– by Antara and Vinit for Laugh Out Loud Ventures
For all the latest Entertainment News, download Indian Express App