Written by
Dipti Sharma
| New Delhi |
Updated: November 21, 2016 8:53:15 pm
The trailer of Aamir Khan-starrer Dangal pales in comparison –to the real surroundings of Mahavir Singh Phogat's village – Balali in Bhiwani, Haryana. All that we have seen so far in the trailer, including songs such as Haanikarak Baapu — dwindles in size when one sees this sleepy village that gave the country two world-class women wrestlers.
So when Aamir Khan arrived on a warm Sunday afternoon with his cavalcade of guards and cameras to greet the Phogat family on the occasion of Geeta Phogat's wedding, it was the whole village that celebrated the event. Elderly men from the village — dressed in white kurta pyjama and huddled around a hookah, women gathered on the roof to catch a glimpse of the actor and young boys trying to click a selfie –mingled to paint a pretty picture on this breezy afternoon.
It could have been easily a case of Bollywood actor condescending to masses in a faceless village. But, it was not. And that's where the story of Dangal becomes significant. It was one of those rare occasions when an actor's fame didn't clash with achievements of an individual. The village cheered for Aamir. But that was just a part of it.
Phogat's new house has an immense wrestling ground. Rajvir Jakhar, a relative of Phogat said, "Mahavir trains around 15-20 girls in his house. He spends his money on their training. He has been gram pradhan (village head) for last 15 years. That helps." When asked about Dangal, Rajvir says, "With Dangal, Mahavir has gone to Bollywood. The entire country can watch him on screen. Many people from bordering villages have come to see Mahavir ever since movie Dangal started."
The large brick house of Mahavir can give modern apartments a run for their money. It is equipped with an akhara and a large barn for buffaloes. Same can be said of other houses in the neighbourhood. Vedprakash Phogat, another relative of Mahavir said, "Mahavir also has an interest in motorbikes. He also kept horses when he was young."
Asked about his early memories of Phogat sisters, Rajvir says, "People in the village didn't like it initially when Mahavir allowed his girls to take part in local competitions. Geeta defeated one boy in a wrestling match. People from other villages didn't find out about her gender until we cheered for the girl. That kushti (match) changed perceptions. And friends and family helped Mahavir afterwards."
When Dangal will be released on December 23, people will get to see the ordinary life of countryside – its vast fields, large playgrounds and a persistent will to excel amongst its people. They will have a glimpse of small struggles and little accomplishments of domestic households of the small town and rural India.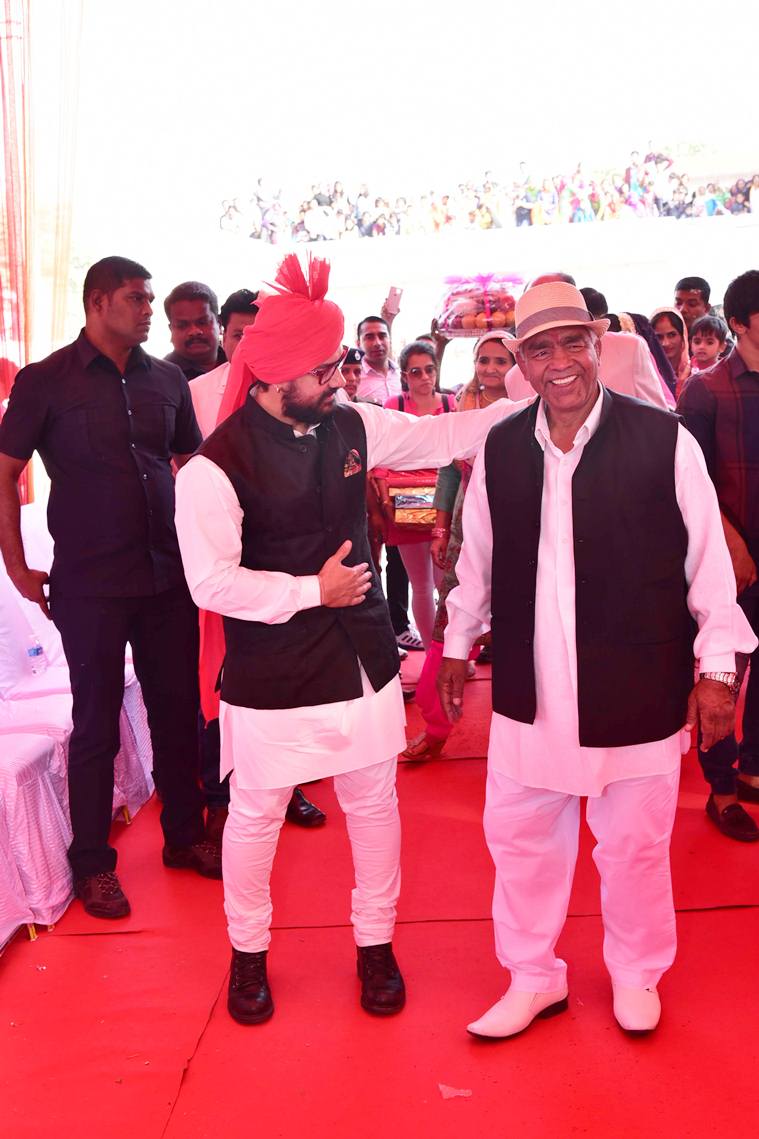 It's very rare to see a Bollywood film –making an effort to reach out to a country – that remains unexplored. It's like returning back to your roots. Most recent movies have a clear disconnect with real India and its myriad engaging, entertaining stories.
A large part of the film is shot in Ludhiana, Punjab. However, makers have clearly taken references from Mahaveer's old house. This house, with all its ordinariness, looks surreal when we visited it recently. We just hope, that all those fields, lanes and houses come alive on screen as they were on that bright afternoon.
Even before its release, Dangal has managed to make a solid connection with people here. In Dangal, they see their own reflections – something which a Hindi movie manages to achieve so rarely. For them, the word Dangal, far removed from the glamour and glory of Bollywood, is an everyday word. It's part of their vernacular.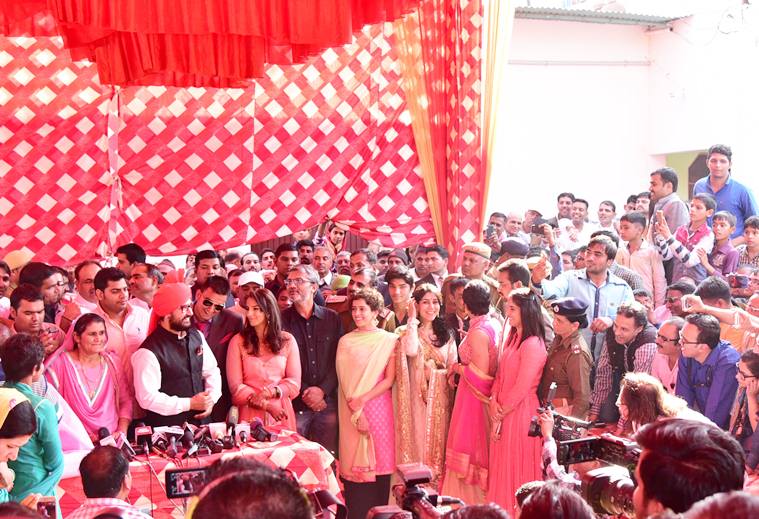 It remains to be seen if Dangal would make the same connect with people outside this village. However, it should be celebrated for its courage to go out and show us a very real story that belongs to us.
For all the latest Entertainment News, download Indian Express App