Arshad Warsi seems to be in some trouble. A part of his bungalow at Versova got demolished by Brihanmumbai Municipal Corporation (BMC) on Monday for allegedly constructing an additional floor. This move comes four years after the alleged illegality came under the BMC scanner. As per reports, the bungalow was locked when civic officials visited the premises, and they carried out only symbolic demolition.
A report by TOI stated, "BMC had stuck a demolition notice on the bungalow No. 10 in Air India Co-operative Society (Shantiniketan), giving Warsi 24 hours to remove the illegal construction of second floor (around 1,300sq ft). As there was allegedly no response from the actor, BMC carried out the partial demolition on Monday."
Arshad Warsi also confirmed the news to TOI over a text message. He wrote, "It's true". Warsi and his wife Maria Goretti bought the bungalow in 2012 from a retired Air India captain and while renovating the property, the actor reportedly carried out the illegal construction.
Subsequently, society members complained to BMC about the illegal-addition. The BMC also examined other bungalows after it was informed that many others have carried such illegal constructions. In 2013, when BMC decided to demolish the illegal construction, the actor got a stay from the court. And recently when the court lifted the stay order, the demolition took place.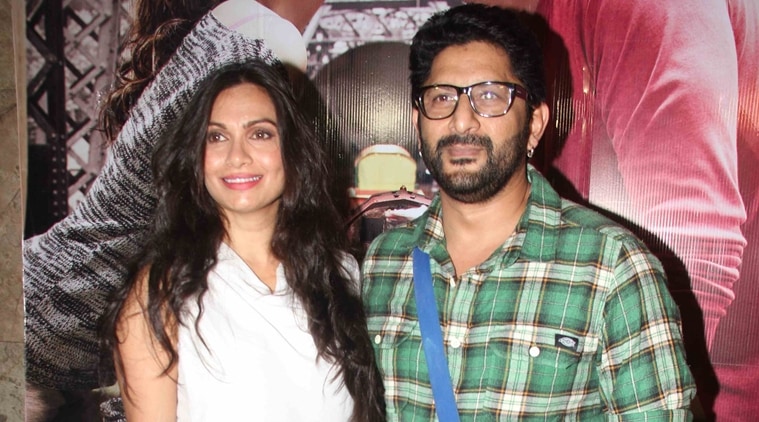 The report also states that, "BMC officials said they would issue another notice to Warsi and his wife, Maria Goretti, asking them to provide civic staff access to the property to remove the illegal floor." On this, the report quoted Ward officer Prashant Gaikwad, who said, "We will send a notice to him again and will remove the illegal floor."
For all the latest Entertainment News, download Indian Express App