Published: January 14, 2014 12:13:45 pm
Bollywood Megastar is up for a new look yet again. The actor, who has been experimenting with his looks quite often, the recent ones include for 'Lallan Bhaiya' for his game show 'Kaun Banega Crorepati', was spotted with long locks, spectacles and a cloak.
Big B, who revealed his new look on Twitter, said: "There is a 'ninja' in my soup .. naaah ! Just a campaign for a product."
Big B, who has previously donned eccentric look inspired by Johny Depp's character in the Pirates of the Caribbean series, with shades of Pied Piper in 'Jhoom Barabar Jhoom' also said: "At some time in our lives we all want to do this .. I got it a bit late … so what !! Do watch .."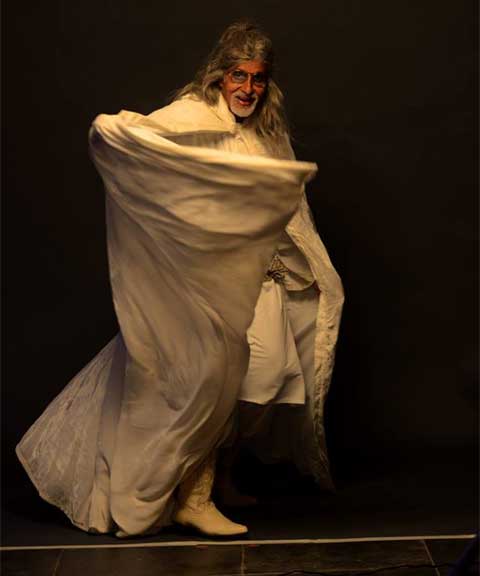 The actor has inspired many fans and industry peers with his style and panache. Remember the pigtail in 'Cheeni Kum'! Amiitabh Bachchan became a trendsetter in Bollywood after 'Cheeni Kum' – with actors like Arjun Rampal and Shah Rukh Khan aping his pigtail look.
Amitabh Bachchan is always up to surprise his fans through his experimental roles or his unique looks. Even at this age, Big B continues to do the experimentation with ease and his amazes us with his desire to do something new at all times!
For all the latest Entertainment News, download Indian Express App