By:
Express Web Desk
Written by Express Web Desk | New Delhi |
Updated: December 3, 2016 12:08:39 pm
After Deepika Padukone, Karan Johar and Honey Singh, Bollywood star Alia Bhatt's sister Shaheen left people shocked when she took to Instagram to share how she has been battling with depression and insomnia. Shaheen wrote on social media, "It's not something I take any pains to hide, I'm not ashamed of it or particularly troubled by it. It's just a part of who I am."
Daughter of Mahesh Bhatt and Soni Razdan, Shaheen spoke about living with the mental illness in the long message, "I've lived with depression on and off since I was about 13 years old. This is not a revelation or a confession." On Friday, Alia opened up about Shaheen's battle with depression and said in an interview to DNA, "All those who are close to her know about it. It's not as if Shaheen had never spoken about it before. She has, to her loved ones. Apart from the depression, my sister also has insomnia. So we've spent many sleepless nights talking." Alia's character in Dear Zindagi, Kiara, too fought insomnia for which she consults her 'dimag ka doctor' Shah Rukh Khan in the movie.
More from the world of Entertainment:
After getting into the shoes of her sister, though only for her character in Dear Zindagi, how does Alia try to help her sister? "I am there to support her unconditionally. If she just needs me to be around, I am there for her. Whenever she needs to talk to me, I am there to talk to her. But she has her own process of dealing with it which only she understands and I can't be part of. No matter how hard I try," revealed Alia who feels helpless on not being able to be of any good to her sister.
Also read | Alia Bhatt moves into her new house, this is what she did on her first night there. See pics
Alia strongly believes that her sister is a strong woman and holds the capability of dealing with her illness sensibly. "Whenever she seeks me for companionship, I am there. Otherwise, she is a strong person and she has to deal with it herself. No matter how much I love her, I can't help her get over the depression. She has to do it on her own."
Read Shaheen Bhatt's Instagram post on dealing with depression here: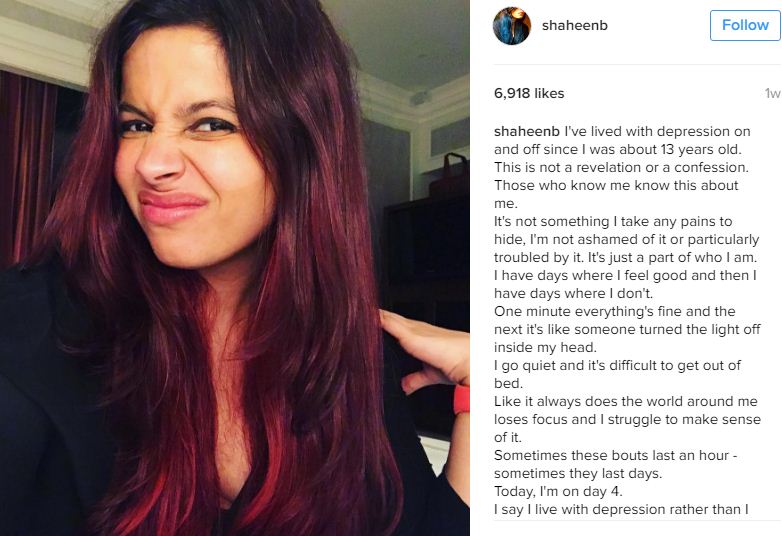 For all the latest Entertainment News, download Indian Express App