Do you remember Kaira aka Alia Bhatt of Dear Zindagi? If yes, then you might also recall how she was always surrounded by her homies Jackie, Ronak, Fatty and her assistant Gajju when the going got tough and she needs a solution for her romantic mishaps. Well, Alia Bhatt is no different from her onscreen character Kaira in real life. She shares jokes, opinions and details about her personal relationships with her friends and counts on them in every difficult situation in life. Well, this is what friends are for.
Alia, who is the brand ambassador of ice cream product Cornetto — which has come up with a Pack of Sharing — has given an insight into her definition of friendship and how she differentiates between a friend and a best friend. Believe us, after reading her opinion, you will realise how she is just like any other 24-year-old. The Badrinath Ki Dulhania actor says, "You can't call your friend your best friend unless they know the list of people you've dated or wanted to date. They are the ones who support you through the love-struck phase and help you mend the heartbreak too."
Giving her opinion on inside jokes, Alia says, "We always reserve all our inappropriate statements, jokes and opinions only to share with our best friends. This is because you know that not only will they get your humour but they will definitely not judge you for it."
Also read | Are Alia Bhatt and Ayan Mukerji discussing Dragon? See pic
Don't go by her screen image in which it appears as if Alia ditches food every now and then. Alia is a big foodie at heart and just like us, her besties also know about her capacity of eating an entire pizza without sharing it with them and Alia accepts it as she says, "The whole world may not know how much you love to eat, but your bestie definitely does. From your capacity to gobbling down an entire pizza to finishing the otherwise meant to be a pack of sharing, only your bestie knows what your tummy is capable of."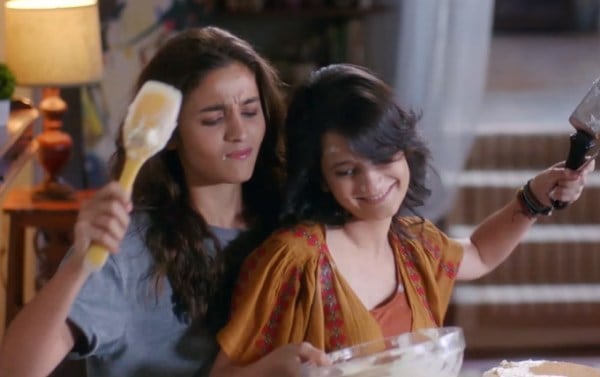 Alia clicks pictures every now and then and also tries various filters of Instagram before posting a selfie or any other picture. But before she shares it with her countless fans, it is her friends whose thumbs up decide the fate of a picture. "We all know that we all rely on consulting our best friends when we want to look nothing but the best on Instagram! They are the only ones who will not shy from calling out our ugliest selfies from the best ones," opines Alia.
In the end, Alia gives her version of friendship, "We all love them because they are also the only people we can have the best time with even if we are completely silent."
(with inputs from IANS)
For all the latest Entertainment News, download Indian Express App