After sending her fans, fashion experts, the media, the film fraternity and not to mention her husband bowling over with her first appearance on the 2014 Cannes Film Festival red carpet, Aishwarya Rai Bachchan once again proved that only she is the Reigning Queen when it comes to glamour. (See Pics: Aishwarya's second appearance at Cannes 2014)
The former beauty queen once again went the mermaid-cut route with an embellished Roberto Cavalli gown for the Cannes Premiere of 'The Search'. (Aishwarya's best and worst looks at Cannes over the years)
Though she looked gorgeous, we can't help but mention the similarities to her previous appearance this year on the red carpet.
The evening gowns are almost identically patterned with the same fishtail style and train that gracefully swept behind her.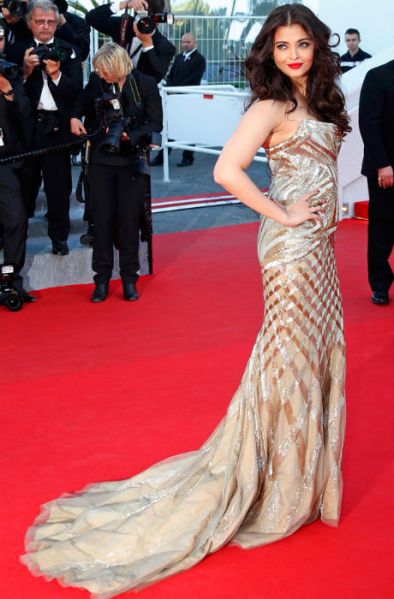 Nonetheless, the Bollywood mommy who is also the face of L'Oreal Paris is sure to get quite a few reactions to this one too.
Aishwarya Rai Bachchan is currently in Cannes along with her daughter Aaradhya and her mother Brinda Rai to attend the 67th Cannes Film Festival.
She will be joined by her husband Abhishek Bachchan and together they will be hosting the amFAR Gala tonight at Cannes.
For all the latest Entertainment News, download Indian Express App