Bollywood superstar and 'Dhoom 3' actor Aamir Khan paid a visit to NM Medical Centre late Wednesday night (June 11) in suburban Mumbai.
Aamir, who has been spotted gyming and gaming quite a bit these days, was limping as he made an exit from the centre.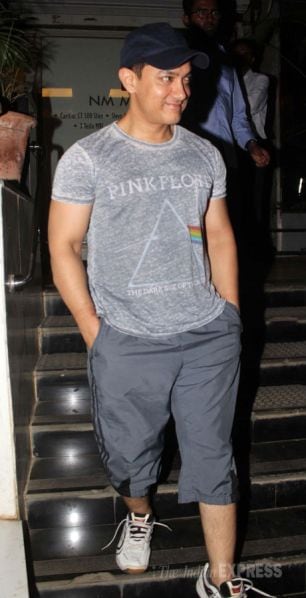 Dressed in a grey Pink Floyd tee shirt and three-quarter pants with sneakers, Aamir Khan was all smiles as he left, but a closer look at the star and you would see he wasn't quite himself.
In Pictures: Aamir at the medical clinic
Apparently, Aamir Khan has been undergoing some physiotherapy sessions as well. We wish the actor a speedy recovery!
For all the latest Entertainment News, download Indian Express App