Written by
Kriti Sonali
| New Delhi |
Updated: January 18, 2017 10:26:15 am
The ongoing season of Bigg Boss 10 continues to reveal more shocking stuff with every new episode. With the kind of things that happened inside the house and the content it showed, has only proved how low a show can stoop for ratings. When we thought nothing can be worse than Priyanka Jagga's presence on the show, a character called Swami Om made it even more demeaning. Swami was thrown out of the Salman Khan-hosted show few days back, after doing nasty things inside the house.
Also read | Doesn't matter if Bigg Boss 10 contestant Swami Om has cases against him, he's popular: Colors CEO Raj Nayak
WATCH VIDEO | Ajaz Khan Wants To Beat Up Swami Om
Swami Om needs no introduction. Even for non-viewers of Bigg Boss, he has become a known name, exactly what he always wanted – fame and footage. After creating enough hullabaloo, the self-proclaimed Godman is out of the show. But, the story does not end there. Saturday's episode of Bigg Boss 10 Weekend Ka Vaar, had a segment where senior journalist Dibang who is associated with the media panel of Colors and Bigg Boss 10, conducted an exclusive interview with Swami Om. Much to our expectations, Swami's drama continued even there.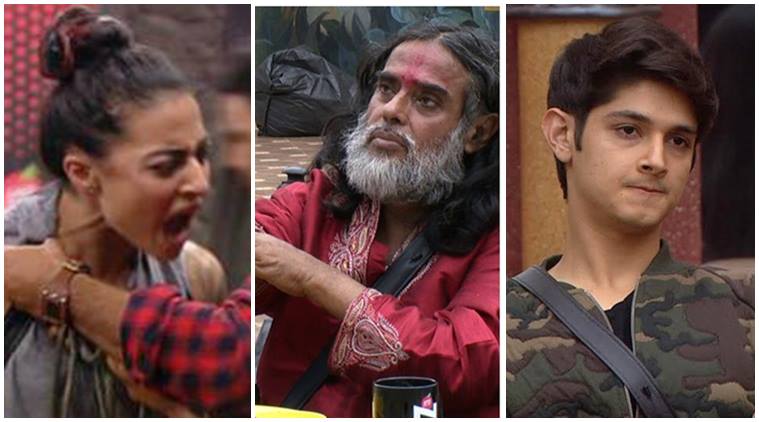 Despite being thrown out of the show, Swami expressed desire of becoming the 'biggest villain of Bollywood and Hollywood.' He even threatened that if he is not brought back in the show in next two weeks, he will not let its finale happen. Surely, it left host Salman Khan irked, along with the audience. Read all that he said in the interview:
1) At the very start of the interview, we saw Swami Om in his crocodile tears. He claimed that he gave his best to the show, yet Bigg Boss acted unfair with him. He said his one small act made him the villain of the show.
Watch Video | Salman Talks With Journalist, Dibang About Swami Om On Bigg Boss 10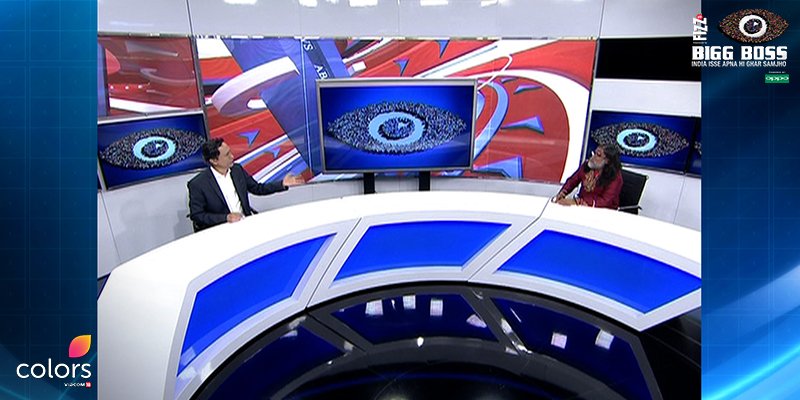 2) Blaming Bigg Boss for turning him into a villain, he made it loud and clear, that from now on he will try his hand at acting and make sure he lives upto the tag of a baddie. He looks so confident about his villainous act, that he claimed of working not only in Bollywood, but Hollywood too. "Mai sabse baada villain ban ke dikhaunga, Bollywood, Hollywood dono jagah," said Swami Om.
3) He further said that he has a house in Mumbai. Now, he will stay there and try his luck in movies. He also claimed to make a film all by himself, if gets a financer.
Also read | Swami Om had accused Bigg Boss of kidnapping him, before he was ousted from the show. Watch video
WATCH VIDEO | Bigg Boss 10 January 16 Review: Contestants Perform The Last Nomination Task
4) Dibang asked Swami Om to justify his act of throwing his pee on Bani and Rohan in the show. He was also questioned about the number of times he commented on people's character and their families. Swami said that before coming on the show, he had never seen it. He shared that his well wishers had told him that he shows off his anger well, and hence should use it on the show whenever required. "Mai jo b kar raha tha show me sab entertainment tha, mai aisa nhi real me. Mujhse ye sab karwaya gya."
5) Swami further said that during the previous week when he had just mentioned of peeing on Rohan during the igloo task, host Salman Khan or Bigg Boss should've stopped him right there, and told him about the repercussions. Considering they didn't, he finally did it.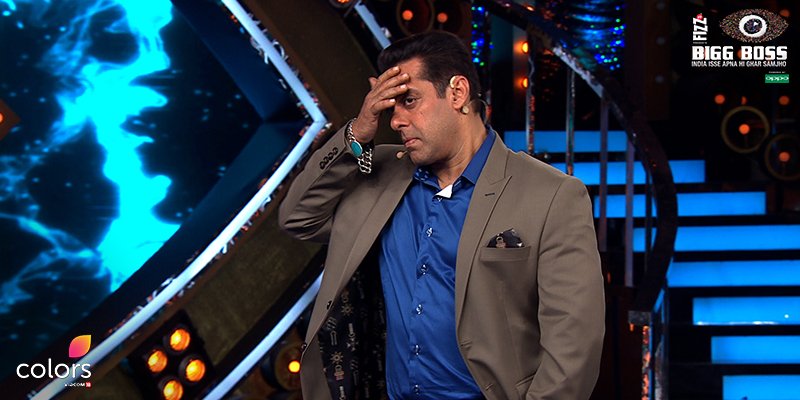 6) But his drama was not over. Swami Om who always claimed to be a winner of Bigg Boss season 10, even if he remains inside the house or gets evicted, has claimed that if he is not brought back in the show, he will sabotage the grand finale. When the anchor asked Swami whom he see as the winner of Bigg Boss 10, he refused to answer the question and simply said, "Mai bas 2 week wait karunga, agar Bigg Boss ne mujhe wapas nhi bulaya toh mai finale nhi hone dunga."
He might be out, but Swami Om is still not leaving any stone unturned in grabbing limelight through his antics, even till the last second he can associate himself with Bigg Boss 10.
For all the latest Entertainment News, download Indian Express App