Why should it bother us if a Bigg Boss 10 contestant was married or has a partner waiting for them back home? Because it might just take away all the excitement about their budding relationship inside the house. Or maybe it might just add more gossip to it? Whatever be it, it surely does make news. So when reports emerged that the two contestants present inside the Bigg Boss 10 house — who are at the cusp of a romance — have a past, the viewers were in for a surprise. All the more because the two contestants in question are already raising eyebrows with their romantic connect on the reality show. We are talking about Mona Lisa and Manu Punjabi.
WATCH VIDEO: Bigg Boss 10: Review of November 1 Episode
Certain pictures of Mona with her alleged ex-husband emerged on social media and led to a lot of speculation. All the more because Mona is an otherwise quite actor who prefers to keep her business separate from others. Now the viewers of the show are intrigued about her past life. In the pictures, we see Mona with a man who apparently goes by the name of Madhan. The reports state that the two were married a few years back but their marriage didn't last and they opted for divorce. However, indianexpress.com cannot confirm the authenticity of these pictures. Check them out.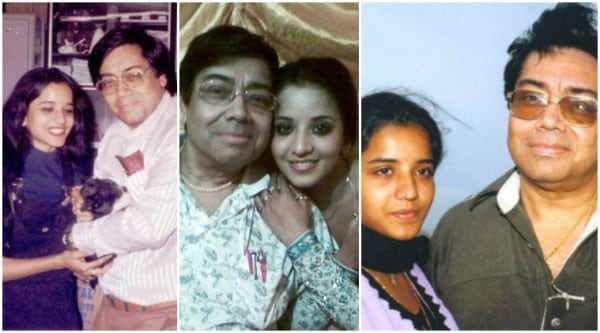 Also read | Bigg Boss 10: Are Manoj Punjabi and Mona Lisa the first couple in the house?
Meanwhile, a woman Priya Saini has also come forward and she claims to be engaged to Manu Punjabi. According to reports, when Manu was just about to enter the Bigg Boss 10 house, Priya had said "Manu has this habit of getting into any fight or argument, even if it has got nothing to do with him. Also, he is obsessed with cleanliness. Ab yeh dekhna hai ki woh Bigg Boss house mein kaise survive karte hain."
Also read | Know more about Bigg Boss 10 Contestant Manoj Punjabi
Manu had confessed during his introduction to Salman Khan that he is a flirt who knows how to get things done thanks to his charm. And seeing the kind of camaraderie both Mona and Manu are sharing for the past one week, we are curious to know if there is any serious love blossoming or just a planned trick to survive in the show. Watch this space for more.
For all the latest Entertainment News, download Indian Express App