Written by
Kriti Sonali
| New Delhi |
Updated: October 13, 2016 5:57:58 pm
Bigg Boss and the news of its new season have made us all excited and October 16 is the day all Bigg Boss fans are waiting for. Also, how its host Salman Khan will deal with the big twist this season — the entry of common people — is something we are really looking forward to. But before Bigg Boss 10 begins, here's a total recall of the biggest fights that we have seen till now on the show.
WATCH VIDEO: Bigg Boss 10: Thirteen Commoners Shortlisted To Enter Salman Khan's Show
Remember the Rakhi Sawant-Kashmeera Shah fight or Dolly Bindra's war with almost every participant or how KRK used to fight? Yes! here's a spicy look at all the big fights we got to see on the show.
Rakhi Sawant and Kashmeera Shah's catfight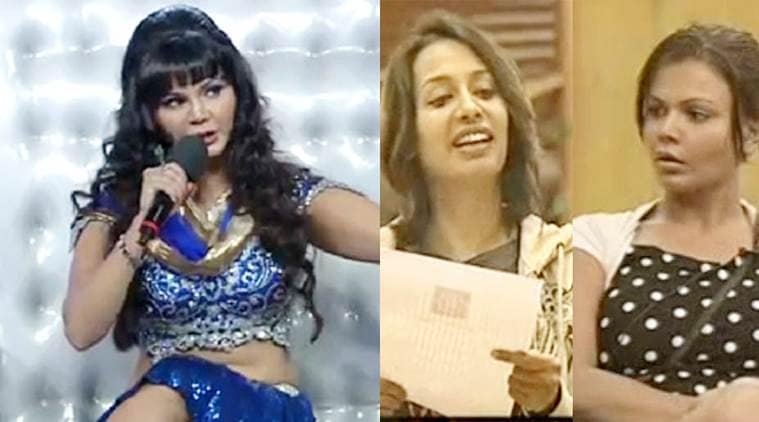 Item girl Rakhi Sawant and Kashmeera Shah were good friends but things went sour after Kashmeera told other contestants that Rakhi was constantly criticising every one of them. It was Bigg Boss 1 and Rakhi Sawant had her plans in place to stay on top. Only, after this revelation, she was sidelined by the housemates and all her plans failed. In this very season, Rakhi also got into a fight with actor Amit Sadh over her mug.
Dolly Bindra's famous 'baap pe mat jaana'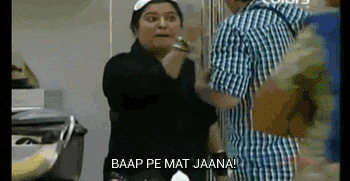 Remember the epic, "Baap Pe Mat Jaana". You just have to. Dolly Bindra was loud, literally so, and clear when she said this and got famous (or rather infamous!) overnight. Well, this fight took place between Dolly and Bhojpuri star Manoj Tiwari and was probably the biggest one we saw on the show. This brawl happened over eggs in the kitchen but turned ugly.
And it is Dolly Bindra again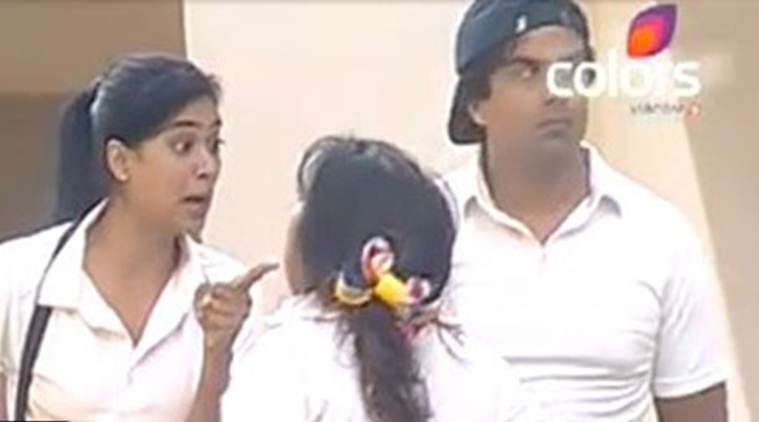 Dolly Bindra was indeed one rowdy contestant on Bigg Boss 4. In an aerobics task, she got into a physical fight with TV actress, Shweta Tiwari, leaving the latter with visible bruises on her arms. Another contestant, actor Samir Soni finally took a stand to get Dolly Bindra evicted from the house.
Rishabh Sinha's dogged stance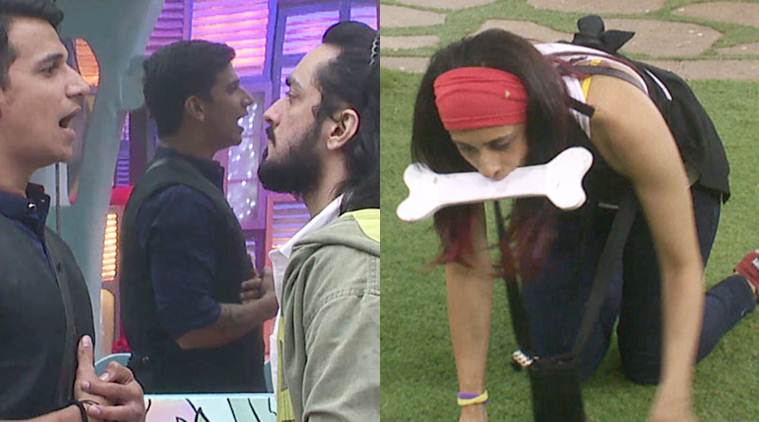 Although the last season of Bigg Boss [also known as double trouble] started on a slow note, it really picked up pace once the wild card entry, Rishabh Sinha, entered the house. Since his entry, the actor was seen trying to rile up contestants. He got into a heated spat with Roadies winner, Prince Narula, after he made TV actress Kishwar Merchant walk like a dog for three hours straight during a task. Prince and Rishabh's fight continued throughout the episode.
Imam Siddique, the name is enough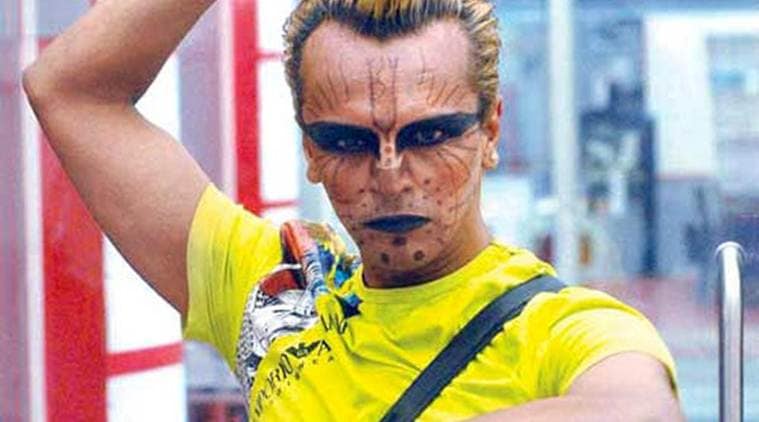 Imam Siddique has to be the most controversial wild card entrants ever in Bigg Boss. His fight with TV actress, Urvashi Dholakia, which went on for quite a long time, has to be a part of this list. He didn't even spare Urvashi's personal life, including her parenting skills.
Tanishaa Mukerji, Kushal Tandon spat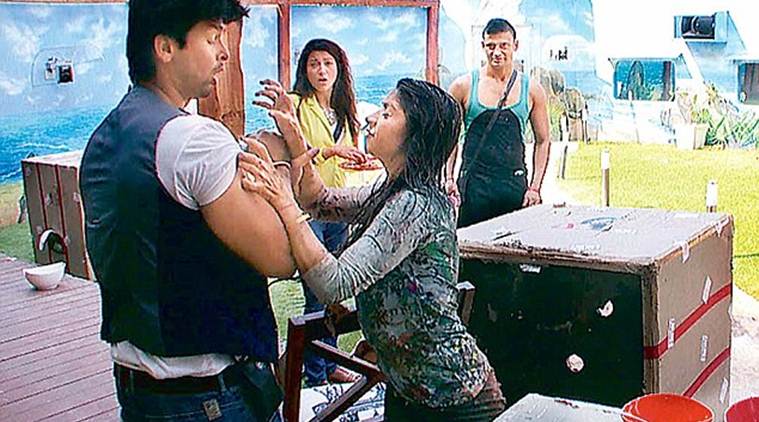 Post a task, when Kushal, along with Sangram, targeted Tanishaa and threw powder, soap water and even contents of a dustbin inside Tanishaa's box, she got infuriated and came out of the box after pushing him. Kushal did not appreciate Tanishaa's attitude and got upset with her act. But she repeatedly kept mocking him. Kushal then removed his mic and asked Bigg Boss to take strict action against her and called her "a flop actress, fatso, 36-year-old aunty who was a black spot in her family". Tanishaa chose not to react. Later Salman Khan got involved in this too.
When Sky made Mahek cry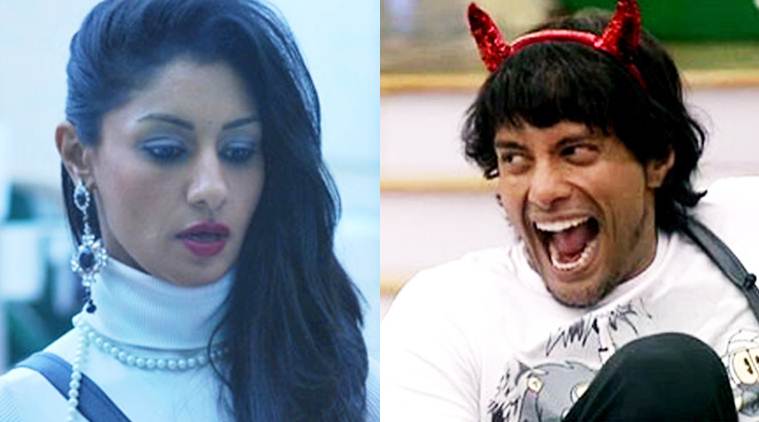 Mahek Chahal was seen in tears as actor Sky Saigal (earlier called Akashdeep Saigal) of Kyunki Saas Bhi Kabhi Bahu Thi fame targetted her. Mahek got into an argument with Sky and he made accusations about her personal life on Bigg Boss 5. He said he knows what Mahek does in Goa and how she "scatches men (!)".
Pooja Missra vs Siddharth Bhardwaj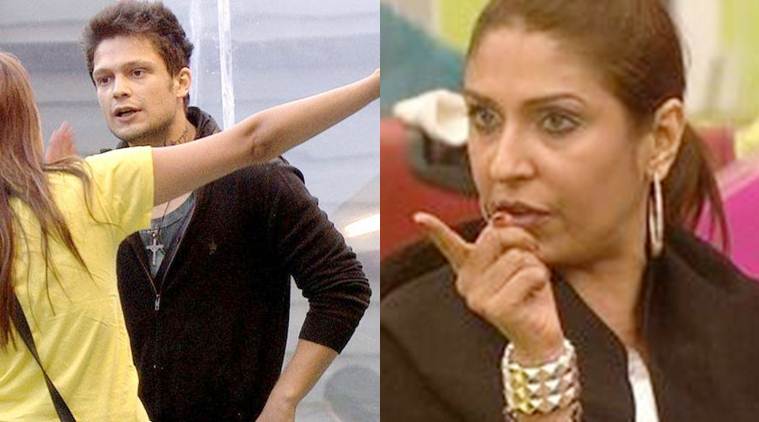 Bigg Boss 5 would also be remembered for Pooja Misrra's fight with MTV VJ Siddharth Bhardwaj. This is where we got the famous punchline, 'Spare me'. Missra was a troublemaker in the house but when she slammed a door in the face of Siddharth, things went out of hand.
Also read | Bigg Boss 10: Confirmed 13 shortlisted contestants who will enter Salman Khan's show, see pics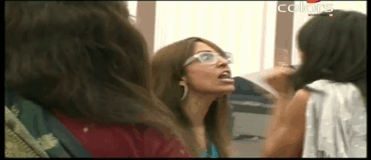 While these were just a few of the fights that we have seen till now, we are wondering what Colors will serve up in Bigg Boss 10.
For all the latest Entertainment News, download Indian Express App