Written by
Aranya Shankar
| New Delhi |
Published:September 22, 2016 4:26 pm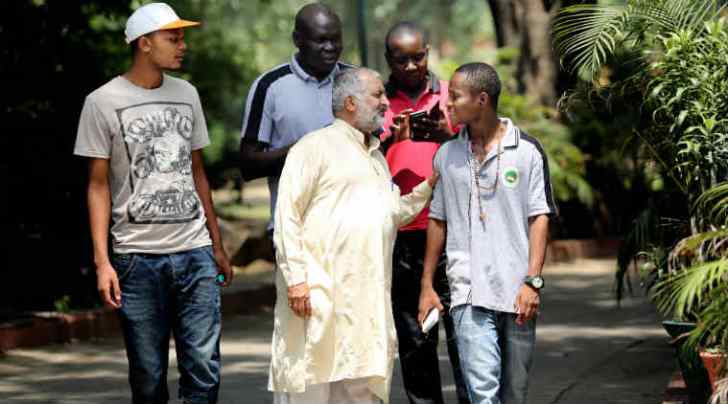 African students, academicians and former diplomats on Wednesday got together to brainstorm measures to prevent violence on African students in India. Prominent among the suggestions were to promote cultural integration of Africans and Indians, while also enacting a law along the lines of the SC/ST (Prevention of Atrocities) Act to deal with incidents of violence more strongly.
The suggestions were pout forward in a Roundtable discussion called "Recent Violence on Africans in India: Preventive Mechanisms" organised by the Centre for African Studies, Jawaharlal Nehru University in collaboration with the Association of African Students in India (AASI) at the India International Centre. Several intellectuals argued that the "racism" within Indian minds was a product of the hierarchy and discrimination perpetuated by the caste system.
Speaking on the topic, former High Commissioner to South Africa Virendra Gupta said the government needed to get out of the "denial mode" whenever attacks took place against people of various African nationalities in India.
"The government cannot be in denial mode. Every time there is an incidence of violence, we find some organ of the government in denial mode. There is a real problem, and our multi-cultural, plural tradition is put to test when such an incident occurs. It has to be seen as a criminal act; the police must swing into action," he said.
Gupta, however, stressed that a lot needed to be done on the cultural front to by means of organising events and festivals to familiarise Indians with the culture of African students and vice-versa.
Professor Ajay Dubey of JNU suggested that a separate law be enacted to deal with cases of violence against Africans. "The SC/ST Act has not eradicated crimes against them, but it has been a useful deterrent at least in urban areas. Can a similar law not be made for violence against Africans?" he said, adding that the "importance attached" to the relations between India and African countries at the level of  foreign policy was not seeping down to the public.
Professor S N Malakar of JNU also argued for a separate act. "There should be something that comes into effect as soon as the act of violence is committed," he said, adding that there should that Indian school curriculum should include the study of Africa.
Several African students narrated their experiences of discrimination and violence while giving suggestions on how to deal with it. Samuel Jack, AASI president said, "There is no acceptability of African people in this country by the public. We need to build this bridge, for which there need to be more community integration. When it comes to Africans, Indian should follow the rule of law, instead of beating them."
Presido, a Nigerian student recalled how he was told his "skin was dirty" by someone in India. "This racial discrimination is deeply rooted in the Indian caste system which makes it difficult for everyone to have a level playing ground. We need there to be more social integration so that we learn about each other's cultures. Even now, for most Indians, Africa is one country, not a continent," he said.
For more news on education, click here