"Let us talk of cancer survivor stories than hopeless cases," actor Kajol said on Thursday, while inaugurating the second breast cancer symposium organised by Prashanti Cancer Care Mission at J W Marriott.
"I know it is scary when we talk about cancer and wish it never happens to us or any of our family members. But the good news is that it can be prevented," the actor said.
Yesteryear actor Tanuja, who lost her mother Shobana Samarth and sister Nutan to cancer, Nawazuddin Siddiqui, national award winning actor whose sister battled cancer, and Oscar award winner Resul Pookutty were also present at the symposium.
"Women just need to take out 15 minutes for themselves to get a screening done and rule out the dreaded C. It is better to prevent cancer and there should be a deadline to prohibit it. We would be irresponsible if we can't do this much for ourselves. The popular Hindi film phrase 'dava nahi dua karo' when someone suffers from cancer is no longer applicable. Now, women have been coming forward to talk about survival stories. This is a positive development," the actor added.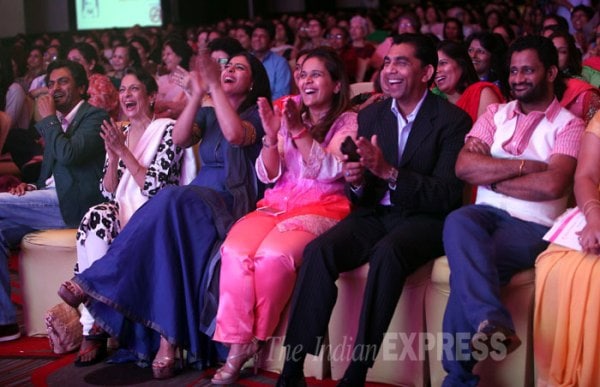 Tanuja, who has been associated with the Prashanti Cancer Care Mission since 2000, urged women to love themselves unconditionally. "Put that extra oil in your lamp, so that not only are you a good mother and wife, but can also do things for yourself," Tanuja said.
Actor Nawazuddin Siddiqui recalled the trauma his family underwent when his sister was diagnosed with cancer. "It is important to prevent and detect the cancer in its early stages," he said.
Laleh Busheri, CEO of the Prashanti Cancer Care Mission, said they treated over 3,000 cancer patients on a concessional basis. "Cancer can be emotionally challenging, but the need of the hour is to prevent it," Busheri said. Ritu Chhabria, chairperson of Mukul Madhav Foundation, and Dr B M Smruti, a medical oncologist, also spoke at the symposium. Dr C B Koppiker, head of the Prashanti Cancer Care Mission, also exhorted women to make healthy lifestyle choices and gave tips on self breast examination.
For all the latest Pune News, download Indian Express App