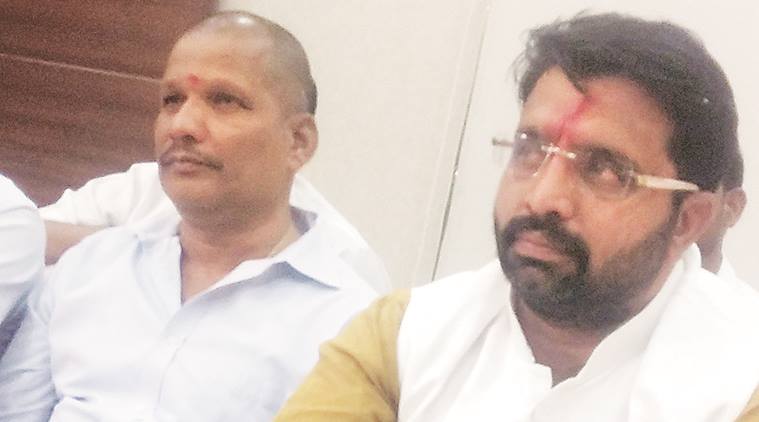 Buoyed by Independent MLA Mahesh Landge's decision to join the BJP, the Pimpri-Chinchwad unit of the party announced on Wednesday that it was ready to go all out to capture power at the Pimpri-Chinchwad Municipal Corporation (PCMC). The BJP also said it was willing to forge an alliance with the Shiv Sena and other parties, but the latter maintained a studied silence on the issue.
Watch What Else is Making News

"We would like to form an alliance with the Shiv Sena and other parties to contest the 2017 civic elections," said Laxman Jagtap, MLA and president of the Pimpri-Chinchwad unit of BJP.
Other leaders present at the press conference in Pimpri included BJP MP Amar Sable, MLA Mahesh Landge and other party leaders like Eknath Pawar, Sarang Kamtekar and Babu Nair.
Jagtap said that if such an alliance materialised, it would be able the "throw out the corrupt NCP" from the PCMC. "Hardly any development has taken place in Pimpri-Chinchwad. Whatever development projects they (NCP) tried to implement, their leaders made money from it," he said.
Jagtap added that the BJP was ready to hold talks with Shiv Sena and iron out differences over seat-sharing. "We want to give a winning candidate in all the panels. Therefore, we are ready to take two steps back to ensure that a proper candidate is chosen," said Jagtap.
The BJP leader said the party had held unofficial discussions with leaders of the Shiv Sena. "Now we would like to hold official discussions with the Sena…," he said.
When contacted, Shiv Sena MP from Maval Shrirang Barne said it was party chief Uddhav Thackeray who would take a final decision on the alliance.
"In our party, all the decisions are taken by the party chief. Therefore, I cannot comment about the alliance," he said.
When pressed for an answer, Barne said, "As per the statement given by our party chief a few days ago, if there has to be an alliance with BJP, it has to be all over the state and not in one particular area… that's what I know".
A senior Sena leader said, "An alliance in Pimpri-Chinchwad may or may not happen".
BJP general secretary from Pimpri-Chinchwad Sarang Kamtekar said if the BJP, Shiv Sena and RPI joined hands, there was a good chance of the "maha-alliance dethroning the NCP" from PCMC.
"The BJP is ready to go the extra mile to form an alliance. We are hopeful of a positive response from the other side," he said.
On independent MLA Landge joining the BJP, Jagtap said it had strengthened the party further.
Explaining the division of responsibilities, he said Landge will look after Bhosari, Sable will focus on Pimpri and he will oversee the election in Chinchwad constituency.
Jagtap also claimed that several NCP leaders have contacted them and are ready to join the BJP.
"We have our own leaders… there are several corporators and leaders in one panel… we are facing the problem of plenty," he said.
Meanwhile, Landge clarified that he had not set any conditions for joining the BJP, and neither had he been "promised anything" by the party.
"I had only pointed out some projects from my constituency which have been pending for a long time. The Chief Minister has already cleared some of them," he said.
For all the latest Pune News, download Indian Express App