Written by
Ardhra Nair
| Pune |
Published: May 22, 2014 3:09:28 am
Priya Nair wanted to beat her elder sister's Class X marks and had worked towards scoring over 98 per cent. But she never thought what she would achieve in the process. When ICSE results were announced at 3 pm on Wednesday, the St Mary's student got to know that she had not only beaten her sister's marks, but topped in the city, sharing the spot with Ashley Marc Castellino of the same school.
Scoring 98.2 per cent, Priya and Ashley also bagged the second position in the state — the first being secured jointly by two students from Mumbai with 98.4 per cent.
"All that I wanted to do was beat my sister's marks who scored 98 per cent in ICSE two years ago. I wanted to score good marks but never thought I will top. I am very happy," said Priya, adding: "I used to study regularly. The school too supported me very much. The teachers used to teach really well and even give us extra notes to study. I never took any coaching as such but did seek help in maths and physics. I think if you study regularly, it is easier to get good marks."
Priya wants to pursue biology, which is her favourite subject. "But then I also want to continue with mathematics. I think I want to pursue a career in either biotechnology or biomechanics," she said.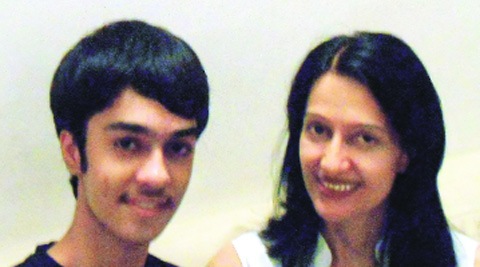 Priya is sure she doesn't want to purse a career either in engineering or medicine. "My dad is a computer engineer and mom is a doctor, who is not practising right now. Both of them discourage me from taking up a career in the conventional streams," she said.
Ashley, the other St Mary's school who secured 98.2 per cent, is a British citizen as his mother, a housewife, is originally from Manchester. His father is an Indian working in the Merchant Navy. "I was not at all expecting this. This is really great," said Ashley.
"I never went for any tuition and studied on my own. Hindi was the only subject that I found difficult but I managed," he said.
Ashley too wants to pursue Arts rather than going for engineering or medical stream. "I will take admission in an IB school for the next two years. I want to pursue a career in Arts," said Ashley, who loves football and roots for his favourite team Manchester United.
Sujata Mallic Kumar, Principal, St Mary's School, said they had sent national toppers last year and the management was happy to see that good performance of students this year too. "We have recorded 100 per cent results. As many as 169 girls and 43 boys appeared, of which 124 girls and 26 boys scored 90 per cent and above," she said.
For all the latest Pune News, download Indian Express App