Written by
Srinath Rao
| Mumbai |
Published: February 14, 2016 2:42:10 am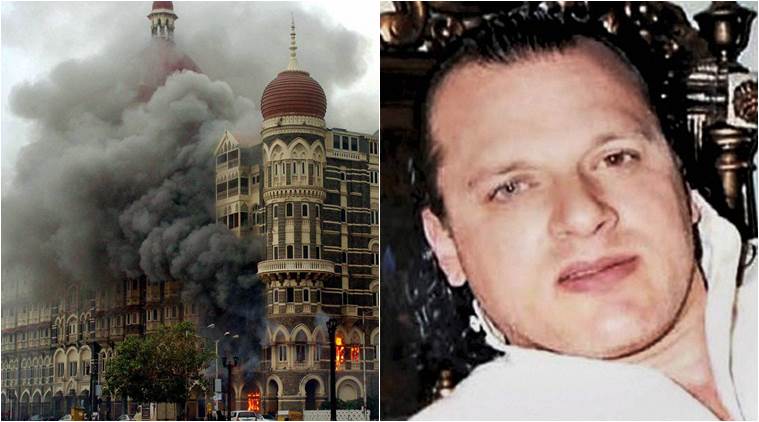 27 hours in five days this week, one name remained missing — the very reason David Coleman Headley had been ordered to attend an Indian court via video link from an undisclosed location 12 hours behind IST. He was to give evidence against Syed Zabiuddun Ansari alias Abu Jundal's role in the terror attack in Mumbai on November 26, 2008.
He stayed a silent spectator as Headley admitted to plotting to attack the Shiv Sena and kill Bal Thackeray, provide details of the attacks, and thought that Ishrat Jahan was killed by the police in a shootout between Lashkar-e-Toiba (LeT) and the Gujarat Police.
The crucial moment for Mumbai Police, who needed Headley to recognise Ansari's voice, came when the second of two phone calls was played in its entire length of nearly 15 minutes in court on Saturday.
"How many voices did you hear?" asked special public prosecutor Ujjwal Nikam.
"Around 3 or 4. May be 3. I'm not so sure," Headley replied. In the end, he admitted to recognising the voices of only the LET's Sajid Mir, Abu Kahafa and Abu Alqama, who spoke to the ten terrorists in Mumbai from a control room in Pakistan.
Nikam abruptly announced that his prosecution of Headley was over. Ansari, focusing intently when the phone calls were played, did not move when he heard Nikam's words. He remained seated with his hands folded over his mouth, gazing straight into the television screen inside a whitewashed room in Arthur Road Jail, from where he has been watching proceedings.
Ordered by the court to unexpectedly begin cross-examining Headley with 1 pm on the clock, Ansari's lawyer Wahab Khan told the court that the prosecution had not asked Headley a single question about his client. When Mumbai Police initiated steps last year to bring Headley aboard in Ansari's trial, it had wanted him to listen to a phone call made from the control room to two terrorists inside Chabad House in Colaba, which they believe was made by Ansari.
The process gained speed when police asked the court in October last year to issue a Letter of Request to the United States Department of Justice to arrange for Headley to attend court through video-conference. The court obliged a month later, and on December 10, the police made Headley an approver and prosecution witness after he agreed to answer questions if he received a pardon from the court.
Since Monday, the only faces that Headley has been confronted with have been those of the LeT's leaders Hafeez Saeed and Zaki-ur Rehman Lakhvi, executed Al-Qaeda leader Ilyas Kashmi, Maulana Masood Azhar of the Jaish-e-Mohammad, and Ajmal Kasab, the lone surviving 26/11 terrorist who was hanged. Shown pictures of them, Headley identified them all.
Ansari, a Beed native accused of teaching the ten terrorists Hindi and Marathi and speaking to them from inside the control room, was deported to India from Saudi Arabia in 2012.
Since Monday, Ansari's face has been placed directly opposite the television screen in which Headley was seen sitting accompanied by two lawyers. Ansari's only significant contribution to the week's proceedings began and ended on the first day, when he sought an immediate adjournment of the deposition unless his plea to shift his case to another court was decided. When he would not remain quiet in spite of warnings, the judge turned off the microphone. Since then, Ansari has attended court at 7 am regularly each morning, moving from his seat only when the judge enters or exits the court.
He watched on as the week began with Headley narrating how he came into contact with the LeT and Pakistan's ISI and and how he went on to become David Coleman Headley, after being known as as Dawood Gilani for over four decades.
Ansari also looked on passively as Headley described the LeT's decision to not attack Mumbai's Siddhivinayak Temple and a half-baked attempt to target a meeting of Indian defence scientists at the Taj Mahal Hotel, even as his declaration about Ishrat Jahan generated a fresh debate. Throughout, advocate Khan has been unsuccessful in raising objections to Nikam asking leading questions to Headley, recorded by the court. The repeated obstructions led Khan on Friday to label Nikam's questions as a "cross-examination", before hurriedly correcting himself.
Khan has also been unhappy about Headley answering questions by reading from a set of documents that Mumbai Police mailed to the USA before the deposition began, owing to Nikam's frequent insistence that Headley needed to "refresh his memory" as the events he was talking about had taken place many years ago.
"How can Headley be allowed to refer to documents before deposing? He should also not be allowed to speak to his attorneys when he is answering questions," said senior counsel Yug Chaudhry.
For all the latest Mumbai News, download Indian Express App