Written by
Rohit Alok
| Mumbai |
Published: October 9, 2016 3:05:26 am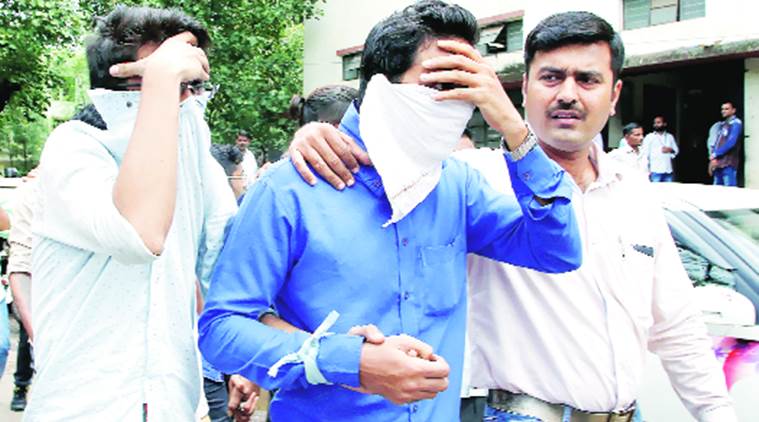 Fifteen days of tutoring, six pages of a script and a teacher to train the young recruits to speak with an American accent — this was all the preparation it took to extort thousands of dollars from US victims. According to the police officers probing the IRS scam, at least three such teachers have been arrested so far for allegedly being part of the racket.
"These teachers had a pivotal role in equipping the diallers to pose as US tax officials," said Parag Manere, Thane police spokesperson. Probe so far has revealed that in the seven-storey business park off the Western Express Highway where six call centres were raided, the fifth floor of the building was specifically used for "training" the employees during the day. At night, six floors of the building were operational as call centres.
Most of the accused were in the age group of 22 to 30 years who could speak English, the police said. "Once they were accepted, they were hired as trainees and underwent a group study session. Each batch would generally have 15 students and one teacher," a senior officer said.
An accused told The Indian Express that the only literature to learn was a six-page script. "We were advised to speak slower than usual. A lot of us had the habit of ending sentences with na, which was identified as a recurring problem," he said. A 22-year-old who was employed at the one of the raided call centres said it was his first job and he and his colleagues were asked to learn the script by rote. "We were told to speak each sentence slowly and exactly how the teacher would say it. We had to mimic him exactly, and then keep repeating it," he said.
The script, a copy of which is available with The Indian Express, shows that at points where the caller had to sound more threatening, the lines were written in uppercase. "For those sentences, the teachers asked them to raise their voice too," a officer said. The police are on the lookout for more such accent tutors.
For all the latest Mumbai News, download Indian Express App