Written by
Arshad Ali
| Kolkata |
Published: December 2, 2016 1:47:01 am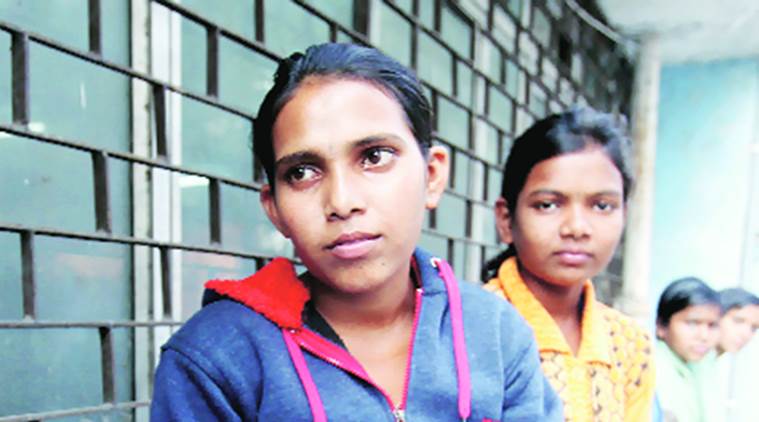 IT HAS been one-and-a-half years since she refused to get married, as she wanted to continue with her education. Then 16, Astami Roy is now set to be the face of 'Amrai Parbo' — a campaign against child marriage — on January 6 next year.
Hailing from a BPL family of Jahajpur village in Purulia district, Astami is the eldest of Sunita and Brindaban Roy's five daughters. "Girls are still considered to be a burden on their families… it is even more so in our case as we are five sisters. My father's sister found a match for me. He was illiterate… a 23-years-old painter… I was studying in Class XI then. I did not want to get married at that age… Some of my friends called up child helpline number 1098 and explained the situation. Some officials came to our house and managed to dissuade my parents," said Astami.
Watch What Else Is Making News
But the joy was shortlived as her aunt again decided to get her married on July 26, last year.The wedding was set to take place at a temple in Patharkuchi village of the same district. "A week ahead of the wedding, I was accompanying my aunt to her village. When we stopped in way, I managed to give her a slip and went to the nearby police station. The officers expressed their helplessness… I then approached the sub-divisional officer, who, along with police officers, helped me return home," said Astami.
She added: "Meanwhile, my father had already give the groom's family Rs 50,000 in cash as dowry… The police later asked the family to return the money to us, but they are yet to do so," she added.
A student of Humanities, Astami wants to study further. "I do not study anymore but I want either be a nurse or a police officer and serve the country. My family cannot afford to pay for my education," she said.
Help had come her way through child activist Dipak Bandopadhyay, who on Thursday brought Astami to Kolkata. Their mission: Ask for help from the government.
"We have met Sikha Sarkar, a State Women's Commission member and former chairperson of the Burdwan unit of Child Welfare Committee. She gave us Rs 1,000 and assured all help in the future," Bandopadhyay said.
Sarkar has also approached Ambuj Kumar Mahato, who runs the NGO Ram Krishna Sarada Siksha Niketan in Purulia, to be her local guardian. When contacted, Mahato said: "We are happy that the state has come ahead to help her. Even if it did not, we had decided to take care of her studies." As part of 'Amrai Parbo', Astami will tour Purulia, speaking to locals about her experience.
For all the latest Kolkata News, download Indian Express App