Mamata slams Cong, BJP for passing Telangana Bill
The way the bill was passed is undemocratic and unconstitutional, said Mamata.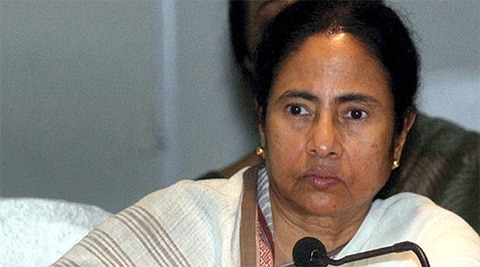 West Bengal chief minister Mamata Banerjee. (Reuters)
Cheif Minister Mamata Banerjee Saturday slammed the Congress and BJP for passing the Telangana Bill in Parliament and said that her party's manifesto clearly states that no state can be bifurcated without the clearance of the state government.
"Our party manifesto mentions that no state can be bifurcated unilaterally by the Centre and the state government's clearance is required  to implement the bifurcation process," she said. Terming the process of passing Telangana Bill in the Parliament as          " killing the democracy in dark caves" , she said, "We asked for the division in Parliament, but we were not allowed. The session was not telecast and journalists were not allowed inside. The way the bill was passed is undemocratic and unconstitutional."
Announcing special packages for the hills, Banerjee said, " People from the hills need a helping hand. in addition to the seven sisters and other three hill states of North India, a special scheme needs to be implemented for their uplift."