Kolkata |
Updated: February 5, 2014 6:21:20 pm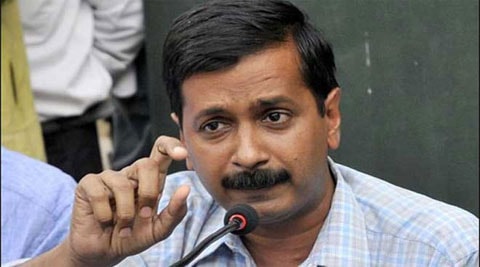 Less than a month after the Delhi poll results, the Aam Aadmi Party (AAP) membership drive in the city has seen a massive response with more than 15,000 people already joining the party.
The office of the Kolkata unit, opened at Kiran Shankar Roy Road near the Calcutta High Court, has seen a group of advocates taking an initiative in the enrollment drive.
Advocate Aveek Saha, a practicing lawyer at the Calcutta High Court and a AAP member of the Kolkata unit, said they have got a good response from the general public.
According to Saha, 15,000 people have enrolled as AAP members. Thousands had applied for the membership online, however, the exact figures would be available in the next few days, he said.
Talking about the party agenda, Saha said AAP would set up a legal cell in the Calcutta High Court to provide legal assistance to the poor.
Around 15 advocates have already joined the legal cell, and they have approached the AAP leadership in the Delhi for an affiliation, said Calcutta High Court advocate Manojit Bhattacharjee.
The cell would be formally set up after January 26, as the membership drive is going on, Bhattacharjee said.
Speaking about the future plan of the party, Saha said the organisational structure would be completed before the parliamentary election.  At first, booth committees comprising 10 voters would be set up. Following which, block and district level committees with 25 members would come up.
He further added that members of the district committee would not be included in the block committees, and the members of state committee would not be included in the district committee.
KANCHAN CHAKRABORTY
For all the latest Kolkata News, download Indian Express App