Adhir dissolves Bengal Cong, sparks protests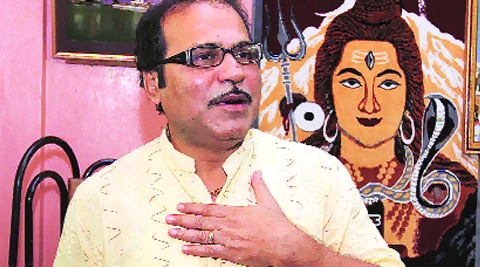 The only voice in support of Adhir came from Shyamal Chowdhury, president of the Cooch Behar district Congress.
Even as questions were being raised about the lack of unaccountability of the party high command over the worst-ever performance of the Congress in the just-concluded Lok Sabha polls, Adhir Ranjan Chowdhury, president of the West Bengal unit of the party, dissolved several district and block level committees in state Congress inviting sharp reactions from party leaders.
As per the decision taken by Chowdhury late Monday, three district committees and 24 block committees (four in Kolkata, seven in North Bengal and 13 in South Bengal) would cease to exist. The district monitoring committee, scheduled caste department, minority cell and human rights cell of the party too have become defunct.
With stalwarts failing to make much impact in the Lok Sabha polls —- Somen Mitra, Abdul Mannan and Om Prakash Mishra ended up at fourth position in Kolkata (north), Srerampur and Balurghat constituencies, respectively —- Chowdhury is planning a complete overhaul of the party. Several younger leaders are touted to get leadership roles.
However, the decision drew sharp reactions with several senior leaders questioning the legality of Adhir's move.
"All I can say is that before initiating such a move, he need to get permission from the All India Congress Committee (AICC) chief (Sonia Gandhi)," said former WBPCC chief Pradeep Bhattacharya.
Pradip Ghosh, president, central Kolkata Congress, said he came to know bout the PCC chief's decision today from a party worker. "No discussions were held after the elections," he added.
A senior party leader, requesting anonymity, said a PCC chief doesn't have the authority to dissolve the committees. "It can only be done by the AICC president as all the office bearers of the state Congress were appointed by her," he said, adding that the move was a result of a secret understanding between Adhir and Chief Minister Mamata Benerjee. "That is one of the reasons why Mamata pitched a weak candidate like Indranil Sen from Adhir's constituency," he added.
Another senior Congress state leader accused Adhir of being arrogant. "He never listens to any suggestions. We saw it during the selection of candidates for the LS polls. This latest move will lead to defections," he said.
The only voice in support of Adhir came from Shyamal Chowdhury, president of the Cooch Behar district Congress. "The old timers should be replaced with the young brigade, which is ready to work. The move will prove beneficial to the party in the long run," he said.
Contacted, Chowdhury refused to comment on the allegations but said the change was inevitable. "The day I took charge as PCC chief, all the existing committees had turned redundant. Now that the election is over, the reconstruction is quite natural," he said.
He said several other committees such as Mahila Congress, Youth Congress and Seva Dal would also …continued »