Delhi gears up for Lok Sabha elections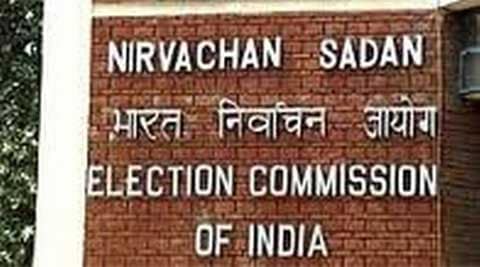 Notification for the Election will be out on March 15 and last date of nominations will be March 22. (PTI)
Over 1.20 crore voters are eligible to exercise their franchise in the upcoming Lok Sabha polls for seven Parliamentary constituencies in Delhi, which will be held on April 10.
Delhi's Chief Electoral officer Vijay Dev said the Commission has started preparations for the elections and will aim to break all previous records of voter turnout.
"We want to ensure maximum voter turn out and break the record of highest polling percentage of 65.86 recorded in the 2013 Delhi Assembly Polls", he said.
Notification for the Election will be out on March 15 and last date of nominations will be March 22. Scrutiny will be done on March 24 while the last date of withdrawal of nominations will be March 26, he said.
CEO, Vijay Dev said that 1,20,60,493 voters have been enrolled as per final rolls published on January 31.
However, those who are not enrolled and are eligible to vote can submit their forms till March 12, (ten days before the last date of nominations on March 22) to get their names enrolled.
As per the publication, male voters are 66,84,476 and the female voters which also includes the 638 others (transgenders) are 53,76,017, bringing the gender ratio at 804 against 1000 males and the electors to population (EP) ratio stands at 68.12.
During the 2013 Delhi legislative elections, 1,19,32,069 voters were enrolled and after summary revision 1,28,424 voters have been added to the list.On March 9, in all polling stations of Delhi, booth level officers will be available with the copy of the electoral roll and form 6 to facilitate all the citizens to check their names and also to receive their form 6.
"Checking the name in the electoral roll is very important. Citizens think that if they have the EPIC card, they can vote. But then having an EPIC card doesn't make one eligible to vote as it is considered as an identity proof. It is mandatory to have your name in the electoral roll," said Dev.
"So one should check if their names are there in the electoral roll, facilities for which are there on the website", he said.
Further one can SMS on 9211728082, EPIC spacevoter ID number, to check if their name is enrolled. If the name exists, the person will be messaged back his serial number but if the name is not there, no record found information will be returned.
With the dates declared, Model Code of Conduct has come into force and the Commission will ensure there are minimal MCC violations.
The training of all level of electoral and police officials apart polling and counting officials is over.Over 85000 civil officials and sufficient police personnel which includes 35,000 Delhi officials plus paralimitary forces will be deployed.
Delhi home gurads and home guards from the adjoining states will also be deployed.
The first time initiative of installing model polling stations, initiated in the 2013 Delhi …continued »