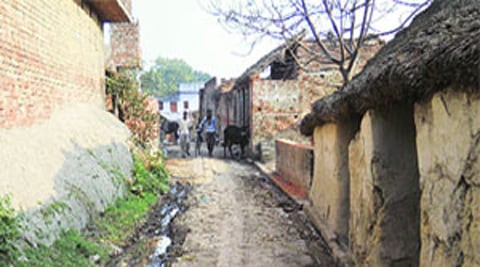 In its 2012 Assembly manifesto, BJP had promised to convert nearly 15 lakh huts in rural areas to pucca houses. The project is, however, yet to materialise. With the LS polls approaching, the government is now geared up to chalk out the details. A new scheme is now likely to be announced soon.
On Wednesday, the Cabinet sub-committee, comprising top four ministers, Revenue Minister Anandi Patel, Finance Minister Nitin Patel, Energy Minister Saurabh Patel and Rural Development Minister Bhupendrasinh Chudasma, met to chalk out details. In the meeting held after the Cabinet meeting, the senior ministers, however, did not reach any conclusion, sources said.
xSources, however, also maintained that the government is now racing against time to make announcements in this regard. "The idea is to announce details of the project before the dates of LS polls are announced," said a top Rural Development official. In 2012, Modi promised to build 50 lakh houses across Gujarat, covering both rural and urban areas. A state Rural Development survey last year revealed the total number of huts in over 18,000 villages in Gujarat was around 15 lakh. As per the BJP poll manifesto, these huts will be converted into houses. "The government is likely to depend on existing schemes, including Sardar Patel Awas Yojana, Rajiv Gandhi Awas Yojana and Indira Gandhi Awas Yojana," said an official. "While most details of the huts have been taken, some fine details about the criteria of their classification and the specific scheme, are yet to be finalised," sources added. The government announced affordable housing policy for urban areas last week.
For all the latest Ahmedabad News, download Indian Express App