Echchwada |
Updated: March 5, 2014 3:41:49 pm
Aam Aadmi Party leader and former Delhi chief minister Arvind Kejriwal on Wednesday did not rule out contesting against BJP PM candidate Narendra Modi.
Asked if he would contest agains Modi he said, "Let's see".
Kejriwal arriving in Gujarat for a four-day tour and said he would verify the development claims made by Modi. He had also asked Modi whether he would bring down the gas price if he came to power.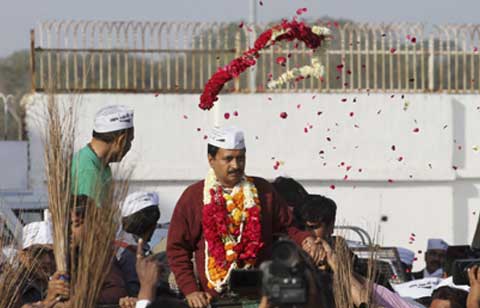 The former Delhi Chief Minister had earlier said that the contest in this elections is between his party and BJP.
AAP has also announced that Kejriwal will fight elections against Modi if he contests from anywhere outside Gujarat.
Reacting to the announcement of elections he said, "every five years we see the same faces, the same UPA, same NDA…"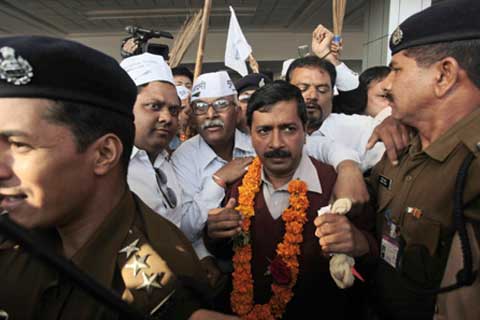 Kejriwal is on his first visit to Gujarat since the Delhi victory. After a rousing welcome at the Ahmedabad airport, he headed for Echchwada village near Hansalpur where the Maruti plant is coming up, to listen to the farmers. This was one of the villages protesting the acquisition of land for the Mandal-Becharaji Special Investment Region (SIR)
Kejriwal was accompanied by other AAP leaders, including Manish Sisodia and Sanjay Singh. They were welcomed by a large number of AAP members, who were seen carrying brooms (party symbol) and shouting slogans 'Sheila Dikshit hari hai, ab Modi ki bari hai' (Sheila Dikshit has lost, now it's Modi's turn).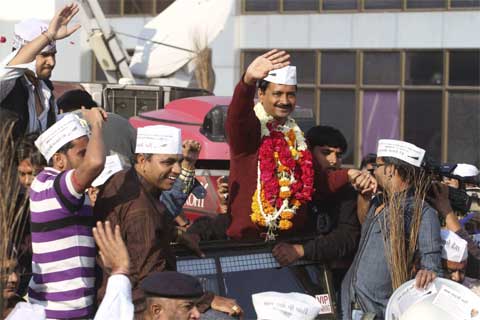 Kejriwal may travel to Saurashtra and Kutch in the first three days of the visit. On the fourth day he will address a public meeting in Bapunagar area of the city.
(With PTI inputs)
For all the latest Ahmedabad News, download Indian Express App