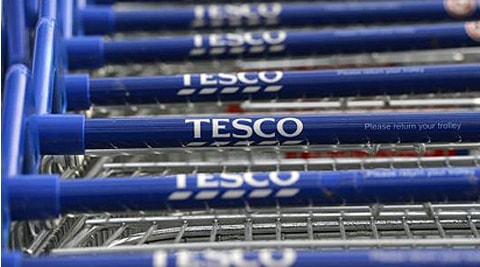 Fair trade regulator CCI has cleared British retail major Tesco's purchase of a 50 per cent stake in Tata Group firm Trent Hypermarket, the first FDI transaction in multi-brand retail since the sector was opened up in 2012.
The approval by the Competition Commission of India (CCI) comes when a political debate over foreign direct investment (FDI) in multi-brand retail has been revived. The BJP, which has formed the new government at the Centre, has been vocal about its opposition to FDI in this sector.
Approving the purchase of stake in Trent Hypermarket Ltd (THL) by Tesco Overseas Investments Ltd, the CCI said Tesco was not earlier engaged in the retail business in India and the transaction "is not likely to have appreciable adverse effect on competition in India".
Soon after assuming charge yesterday, new Commerce Minister Nirmala Sitharaman said multi-brand retail is best not opened up now for FDI because medium and small-sized traders or small farmers have not been adequately empowered.
"…if you open up the floodgates of FDI in multi-brand retail, it may affect them," she said while responding to a question on whether the new government would rescind the current policy allowing foreign investment in the sector.
While the central government has allowed FDI in this sector, some states have put a spanner in the plans of foreign retailers to set up shop here by deciding against implementing this FDI policy.
Recognising this scenario, the CCI said in its order that the "Government of India has allowed 51 per cent FDI in the multi-brand retail, subject to specified conditions and leaving its implementation upon the discretion of the state governments.
"As the FDI policy regarding multi-brand retailing has not been implemented in the states of Gujarat and Tamil Nadu, Trent Hypermarket Ltd has entered into a Stores Transfer Agreement on March 31, 2014, with Fiora Hypermarket Ltd (a wholly owned subsidiary of Trent), to transfer its four stores operating in Gujarat and Tamil Nadu.
"It is observed that while Trent Hypermarket is engaged in the business of multi-format retail trading in India, including hypermarkets, supermarkets and smaller convenience stores, TOIL (Tesco Overseas Investments Ltd) is not present in the retail market in India and therefore, there is no horizontal overlap between the business activities of THL and TOIL in the retail market in India."
For all the latest Business News, download Indian Express App